Prague celebrates the 100th anniversary of the birth of Heydar Aliyev
12 May, 2023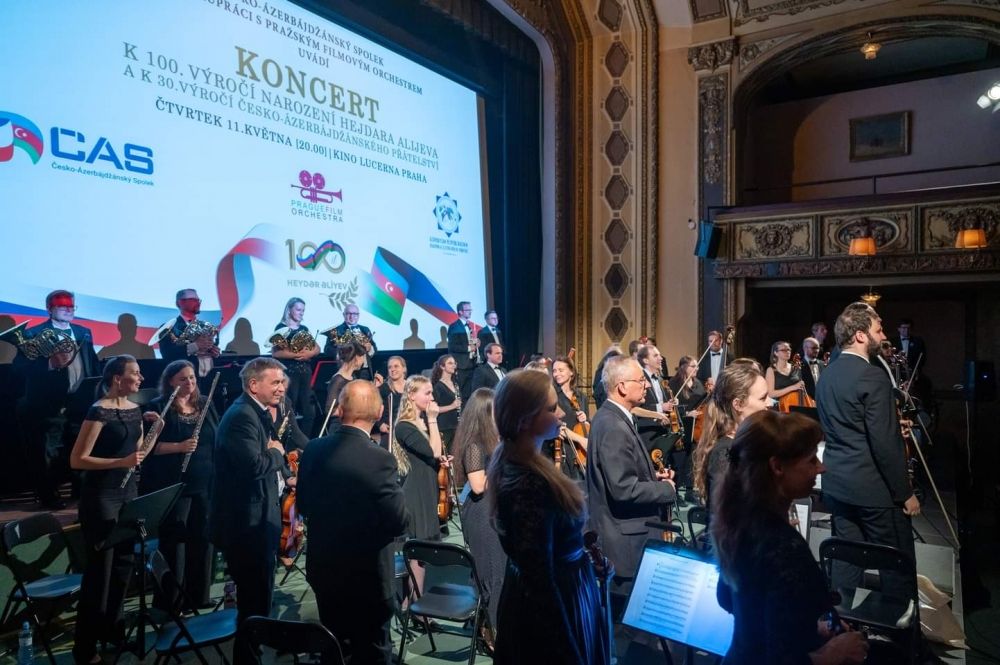 A solemn concert dedicated to the 100th anniversary of the birth of Heydar Aliyev, founder of the modern Azerbaijan, outstanding politician, was held in the famous "Lucerna" palace of Prague.
Representatives of the Azerbaijani, local and other communities attended the concert, which was held with the support of the State Committee on Work with Diaspora and the organization of the "Czech-Azerbaijani Union".
Greeting the participants of the concert, the chairman of the "Czech-Azerbaijan Union" Eldar Valiyev recalled that this year marks the 100th anniversary of the national leader of Azerbaijan and the 30th anniversary of the diplomatic relations between the Czech Republic and Azerbaijan, and Heydar Aliyev played a major role in the establishment of these relations.
Mihaela Strausova, the representative of the Prague Film Orchestra, spoke about Heydar Aliyev's incomparable services.
Famous Slovakian cellist Jan Pospišil performed masterpieces of the Chezk and world composers.
The concert program was welcomed by the audience.