Committee Chairman visited Weekend school in Berlin
10 May, 2023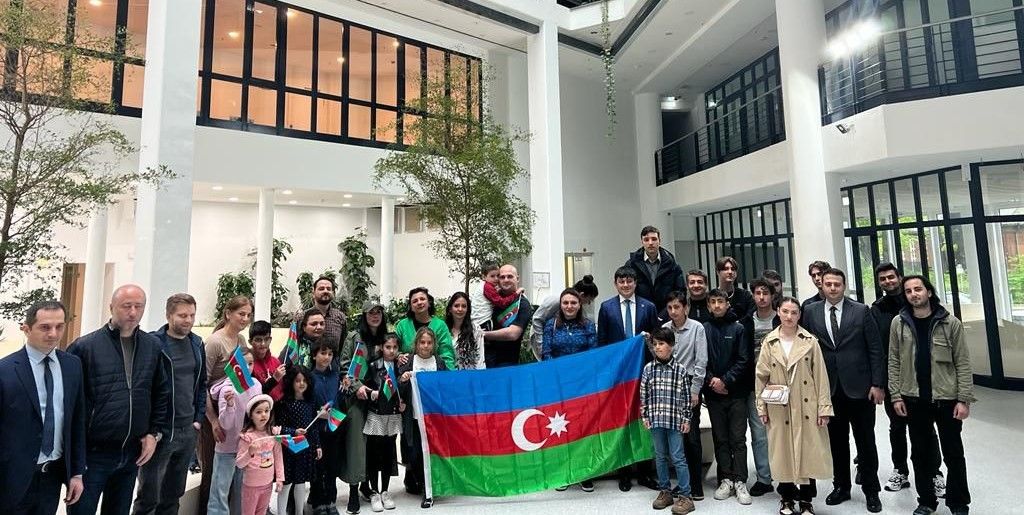 Committee Chairman visited Weekend school in Berlin 
Fuad Muradov, Chairman of the State Committee on Work with Diaspora, within his visit to Berlin, got acquainted with the activity of the Azerbaijani weekend school operating on the basis of "Khari Bulbul" Azerbaijan Culture Centre.
Chairwoman of "Khari Bulbul" Azerbaijani Cultural Centre, Deputy Chair of the Board of the German Azerbaijanis Alliance, Sevda Badaliouri, informed the guests about the activity of the school and the curriculum. It has been noted that each lesson starts with the National Anthem of Azerbaijan. Kids are taught the state attributes of Azerbaijan. Weekend school realizes special projects related to our historical and national holidays.
The Chairman of the State Committee observed the lessons of Azerbaijani language and literature, music and art. He talked to the students of the weekend schools.
Committee Chairman recalled President Ilham Aliyev's recommendations sounded at the Fifth Congress of the World Azerbaijanis held in Shusha. "We want the Azerbaijanis of the second and third generation to be dedicated to their culture. Of course, it is possible to keep the Azerbaijani language alive with the support of the families, but it is not enough. We are always ready to render assistance in the direction of opening Azerbaijani language schools and Sunday schools. Because mother tongue is an important factor"
The meeting wrapped up with the exchange of ideas and answering the questions.