The Canadian parliamentarian visited the Guba Genocide Memorial Complex and Krasnaya Sloboda
18 September, 2023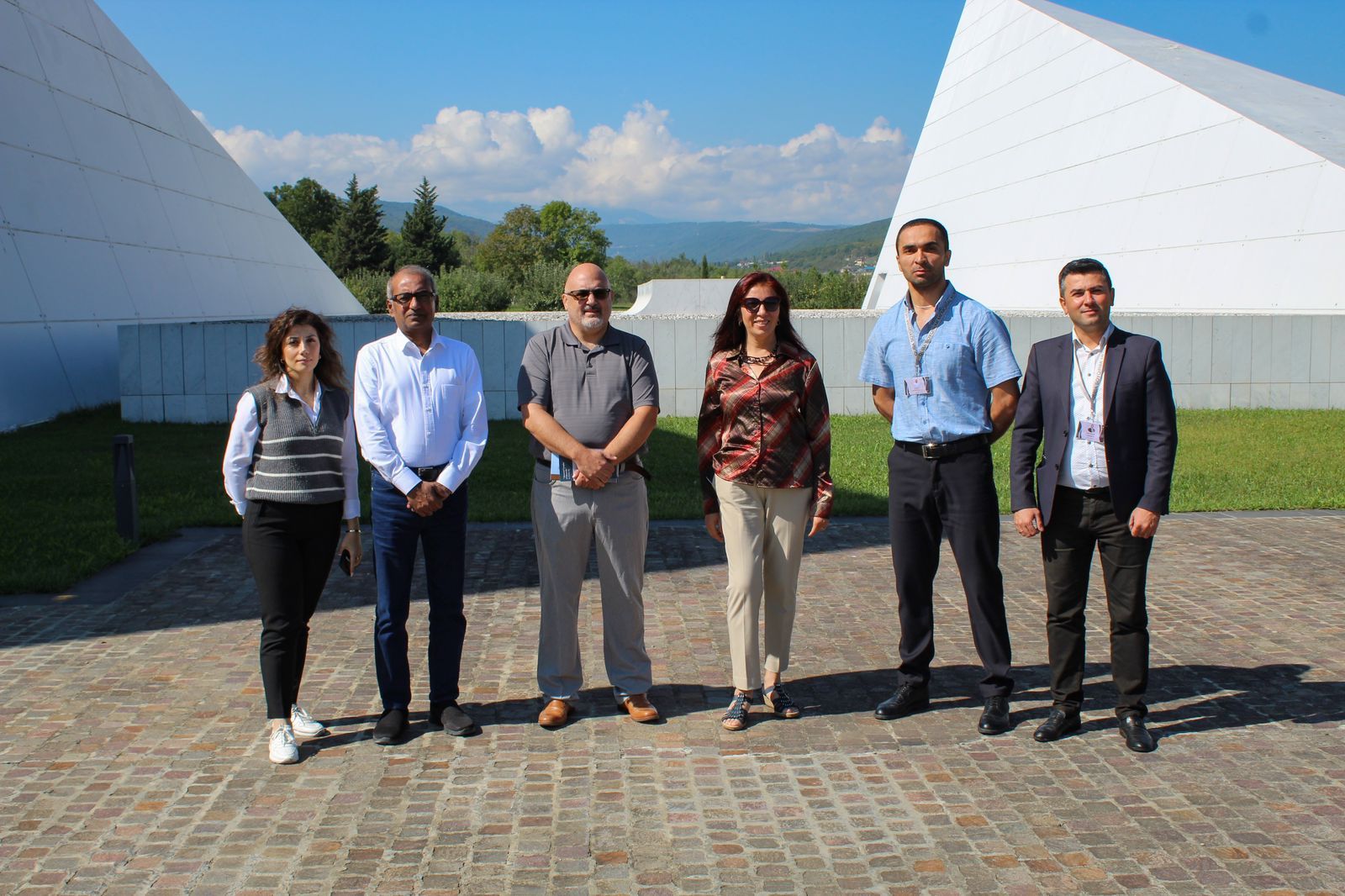 Within the visit to our country the Canadian delegation visited the Azerbaijani district of Guba.
The program of the visit of the delegation consisting of Chandra Arya, MP, member of Canadian House of Commons, Ron East, publishing director of the prestigious Canadian Jewish media platform "Thej.ca" and Nigar Aliyeva, co-founder of the "Karabagh" Azerbaijani weekend school operating in Ottawa to Guba started from the visit to "Genocide Memorial Complex". Acquaintance with exhibits and historical facts provoked horror in the guests. The guests wrote their heartfelt words in the memorial book entitling the March genocide committed by Armenians against Azerbaijanis with special cruelty "a barbarism against humanity".
The next destination of the Canadian delegation was the Krasnaya Sloboda where the Mountain Jews were compactly settled. The guests got acquainted with the activities of the synagogues and the History and Ethnography Museum of the World Mountain Jews. Since the visit coincided with the holiday of Rosh Hashana, the publishing director of the Jewish media platform "Thej.ca" Ron East called the opportunity to celebrate the New Year holiday together with Azerbaijani citizens of Jewish origin "a great happiness".
Within the visit the Canadian parliamentarian met with Ilgar Mahmudov, the head of the Executive Authority of Guba. The guest was presented an extensive information about the history of Guba, the multicultural and tolerant environment in the region, the coexistence of different peoples as a friendly family for centuries, the traditions of the region, the economy, the activities implemented in the region in recent years, the development of our country, its achievements, and the liberation of our lands from 30 years of occupation.
Canadian parliamentarian Chandra Arya highly appreciated the peaceful coexistence of different ethnic groups in Guba and called it a clear example of traditions of multiculturalism and tolerance in Azerbaijan.
It should be noted that Fidan Rustamzada, an employee of the State Committee on Work with Diaspora, accompanied the Canadian delegation during the visit to Guba.
The visit of the Canadian parliamentarian to our country was carried out within the project of the State Committee for Work with Diaspora entitled "Informing the international community of the facts on Azerbaijan".