NewsBlaze writes about Independence Day of Azerbaijan
5 June, 2023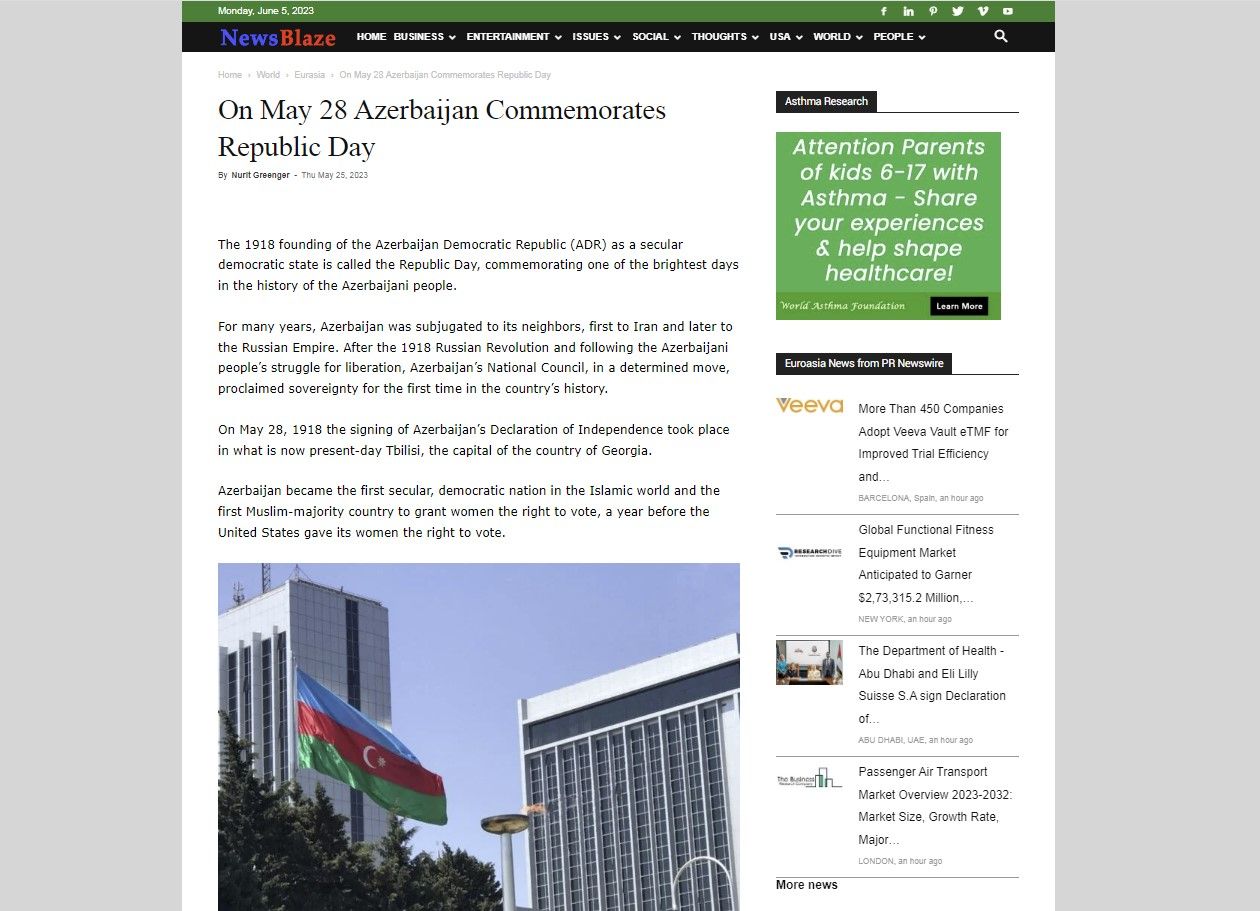 NewsBlaze, a US-based news portal, has published an article, entitled "On May 28 Azerbaijan Commemorates Independence Day". The article by Nurit Gringer reads:
"The 1918 founding of the Azerbaijan Democratic Republic (ADR) as a secular democratic state is called the Independence Day, commemorating one of the brightest days in the history of the Azerbaijani people.
For many years, Azerbaijan was subjugated to its neighbors, first to Iran and later to the Russian Empire. After the 1918 Russian Revolution and following the Azerbaijani people's struggle for liberation, Azerbaijan's National Council, in a determined move, proclaimed sovereignty for the first time in the country's history.
On May 28, 1918, the signing of Azerbaijan's Declaration of Independence took place in what is now present-day Tbilisi, the capital of the country of Georgia.
Azerbaijan became the first secular, democratic nation in the Islamic world and the first Muslim-majority country to grant women the right to vote, a year before the United States gave its women the right to vote".
Click the link below to read the article:
https://newsblaze.com/world/eurasia/may-28-azerbaijan-commemorates-republic-day_191248/