Meetings were held at the Ministry of Foreign Affairs and the National Assembly of Korea
31 May, 2023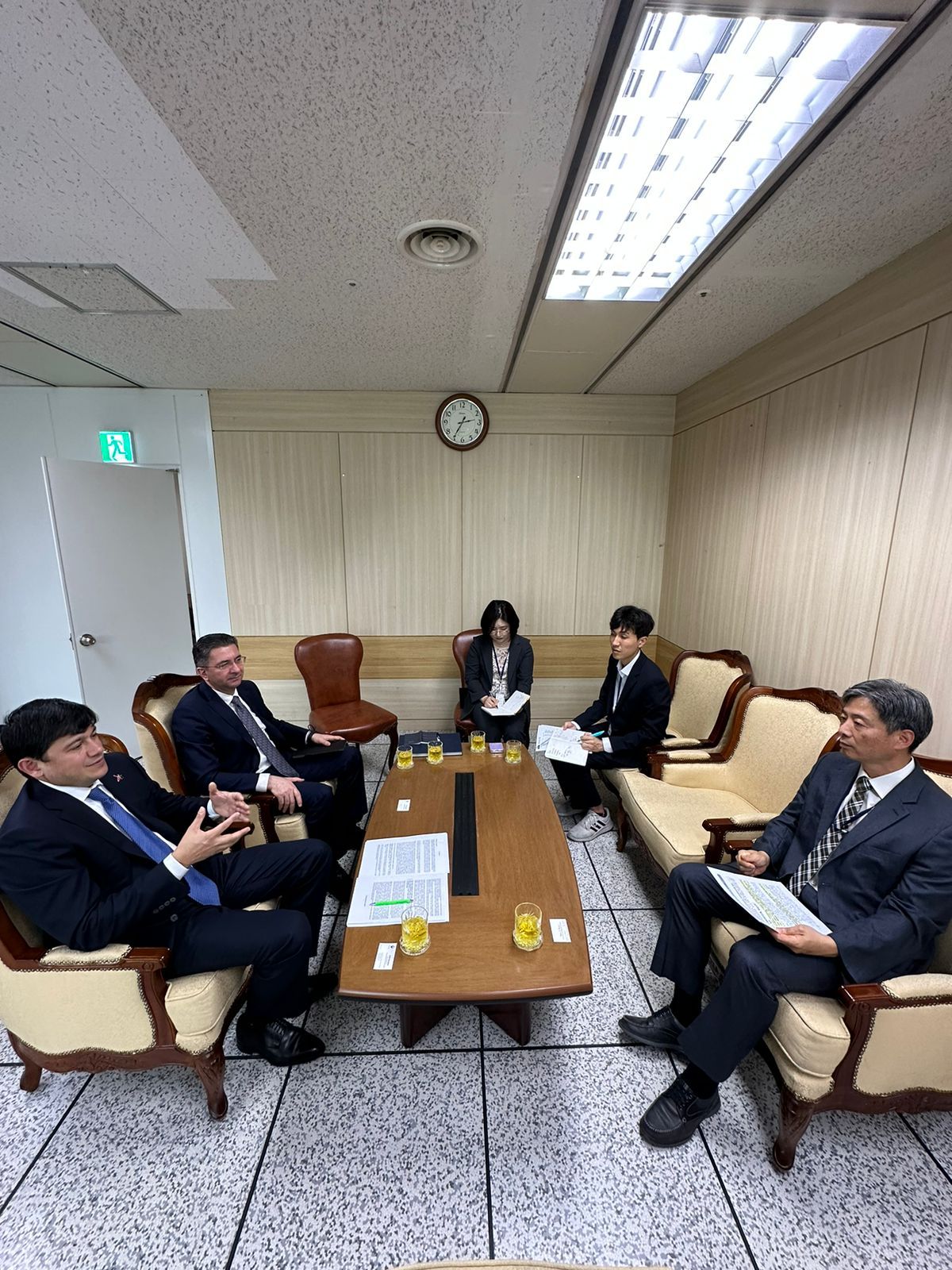 Fuad Muradov, chairman of the State Committee on Work with Diaspora, within his visit to the Republic of Korea, met with Choi Yeonghan, Deputy-Minister for Overseas Koreans and Consular Affairs.
Chairman of the Committee shared insights on the prospects of better relations between Azerbaijan and Korea and their cooperation within the framework of international organizations, the integration of the Azerbaijanis into the Korean society, the educational opportunities for young Azerbaijanis. Fuad Muradov informed the deputy minister about diaspora policy of Azerbaijan established by the great leader Heydar Aliyev. The activity of the State Committee on Work with Diaspora was also highlighted at the meeting.
Choi Yeonghan, in his turn, expressed his pleasure to welcome the Committee Chairman in Korea. We support peace and stability in the South Caucasus region and Azerbaijan should solve all challenges via peace, told Choi Yeonghan.
The Deputy Minister expressed his hope that the Azerbaijani students in Korea would contribute to friendship and partnership relations between the two countries. The importance of the future cooperation of the relevant state bodies was touched upon at the meeting. 
The meeting continued with an exchange of views.
Following this meeting, the Committee Chairman met Suh Byung Soo, head of the Korea-Azerbaijan Inter-Parliamentary Friendship Group. Expressing his satisfaction with the visit of the Committee chairman, Suh Byung Soo  has mentioned that friendly relations between our countries have a history of more than 25 years.
Chairman Fuad Muradov expressed his gratitude for the meeting and highly appreciated ​​the existing friendship and cooperation ties between our countries. The discussion focused particularly on the topics of diaspora policy of Azerbaijan, the activity of the Committee and the Azerbaijani communities abroad, the integration and networking issues of our compatriots, protection of national identity, education of Azerbaijani students in Korea, the exchange of experience within the framework of international projects.