The former Israeli minister called on the international community to encourage peace in the Caucasus
9 March, 2023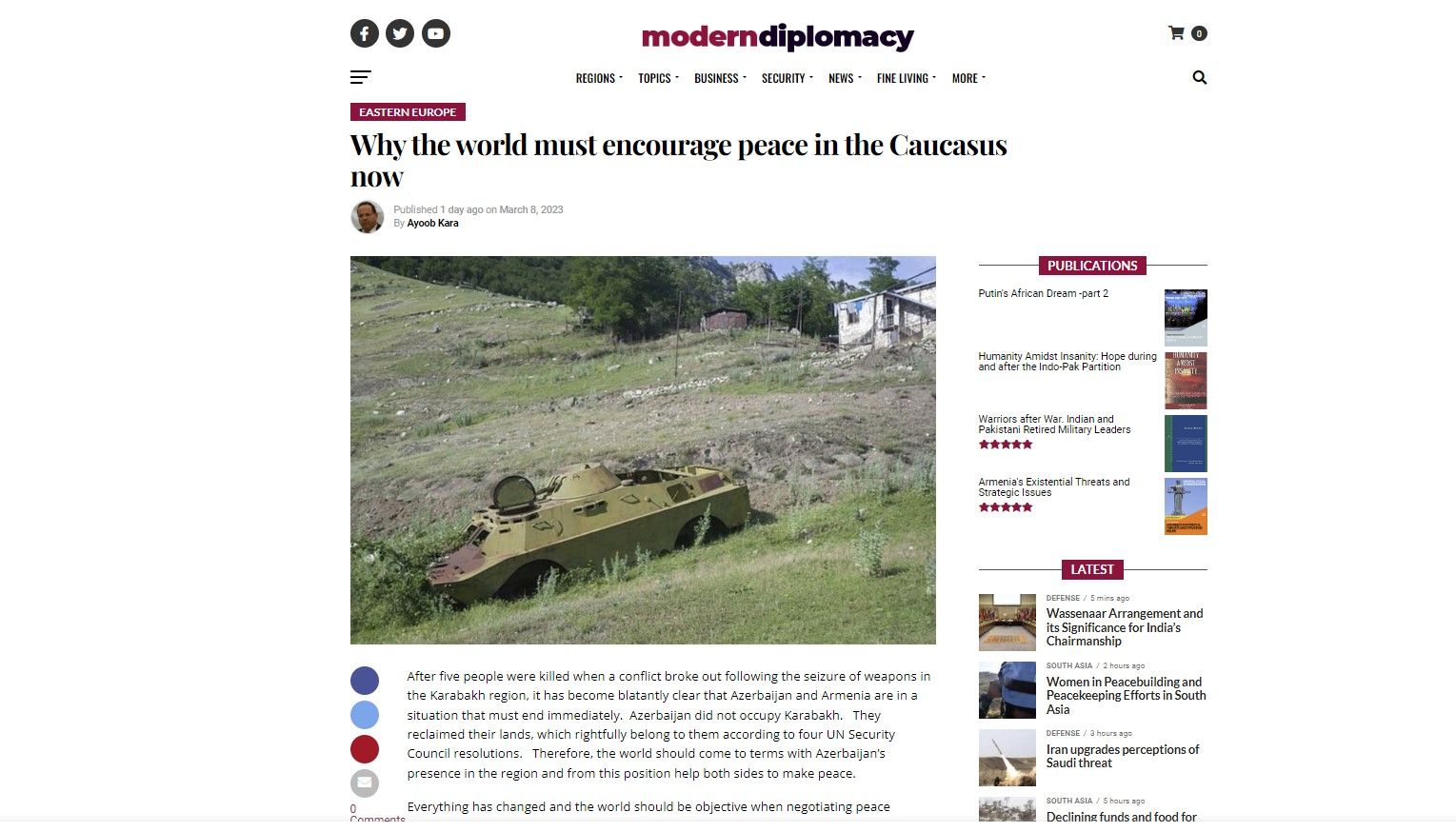 Modern Diplomacy media platform published an article entitled "Why the world must encourage peace in the Caucasus now?"
The article by Israel's former Communications, Satellite, and Cyber Minister, president of the Economic Peace Center, well-known politician and scientist Ayoob Kaya says that the world should come to terms with Azerbaijan's presence in the region and from this position help both sides to make peace.  
According to him, the main benefiters for lack of peace in the region are Iran and Russia. For Iran, Armenia is their life-support, which helps them to bypass sanctions.  
For Russia, keeping the conflict going is the main thing maintaining their global status in the face of the Ukraine fiasco, which has brought the Kremlin under international sanctions and turned Russian President Vladimir Putin into an international pariah.  Thus, the Russians want to keep their status as peacekeepers in Karabakh, which is why the Russians permitted the smuggling of weapons along the Lachin Corridor to begin with.  
Westerners must understand that the best thing for Armenians in Karabakh is to be integrated as equal Azerbaijani citizens. This way, people will no longer die in landmine explosions, the cities, towns and villages will be rebuilt, and the region will become a tourist destination once again.   
Click the link to read the article:
https://moderndiplomacy.eu/2023/03/08/why-the-world-must-encourage-peace-in-the-caucasus-now/