Foreign journalists visited Jabrayil and Zangilan districts
30 November, 2022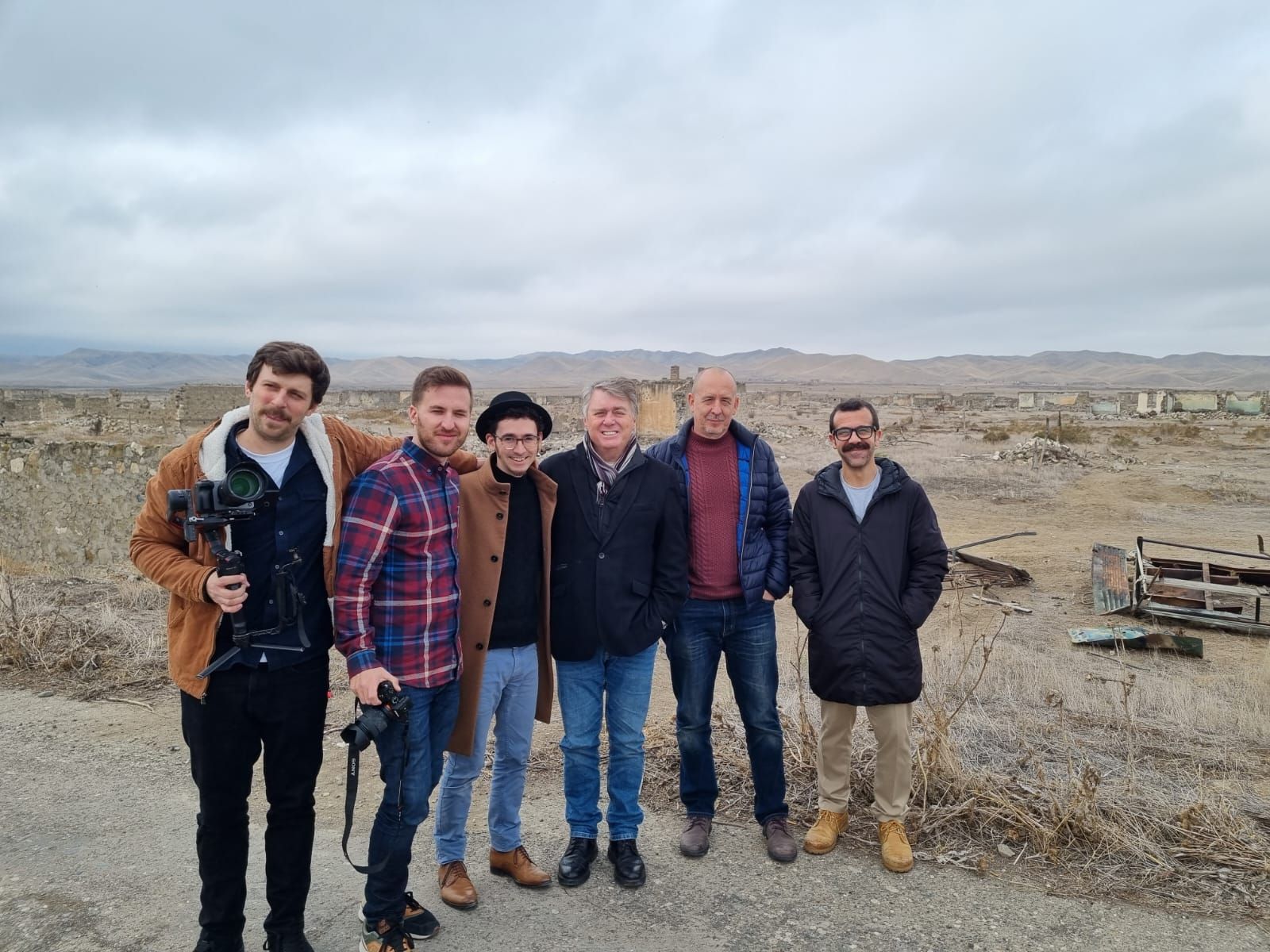 A group of journalists working in Spanish-language mass media outlets in foreign countries has visited Azerbaijan with the support of the Azerbaijani diaspora in Israel.
Within the framework of the visit, foreign journalists met with the Assistant to the President of the Republic of Azerbaijan-Head of the Foreign Policy Affairs Department of the Presidential Administration of the Republic of Azerbaijan, Hikmat Hajiyev, the Chairman of the State Committee on Work with Diaspora, Fuad Muradov, the Minister of Youth and Sports, Farid Gayibov, the Deputy Minister of Foreign Affairs, Fariz Rzayev, the Chairman of the State Committee For Affairs Of Refugees and Internally Displaced Persons, Rovshan Rzayev, and the Chairman of the State Committee on Religious Associations, Mubariz Gurbanli.
 The guests were informed about the history of Armenia-Azerbaijan conflict, the realities of Karabakh, the crimes Armenia has perpetrated during the 30 years of occupation, the destruction of religious and cultural sites, and the missile strikes on cities located far from the frontline during the 44-day Patriotic War.
Foreign journalists visited Jabrayil and Zangilan districts, newly liberated from the occupation. The media group witnessed the scale of destruction and acts of vandalism committed by Armenia in the two districts, took photos, prepared video material, visited the Khudafarin bridge and Aghali village of Zangilan. The journalists were informed about the post-war mine removal efforts, large-scale restoration and reconstruction work, resettlement of the population in Aghali village built on "smart village" concept.
It should be noted that the group included journalists from El Español online magazine, La Vanguardia (Barcelona) and La Razón (Madrid) newspapers, as well as SIC, Mediaset España, La Vanguardia, Haaretz media organizations, The Jerusalem Post and The Berlin Quarterly magazines.