The governor of Illinois called Americans to celebrate the Independence Day of Azerbaijan
18 May, 2023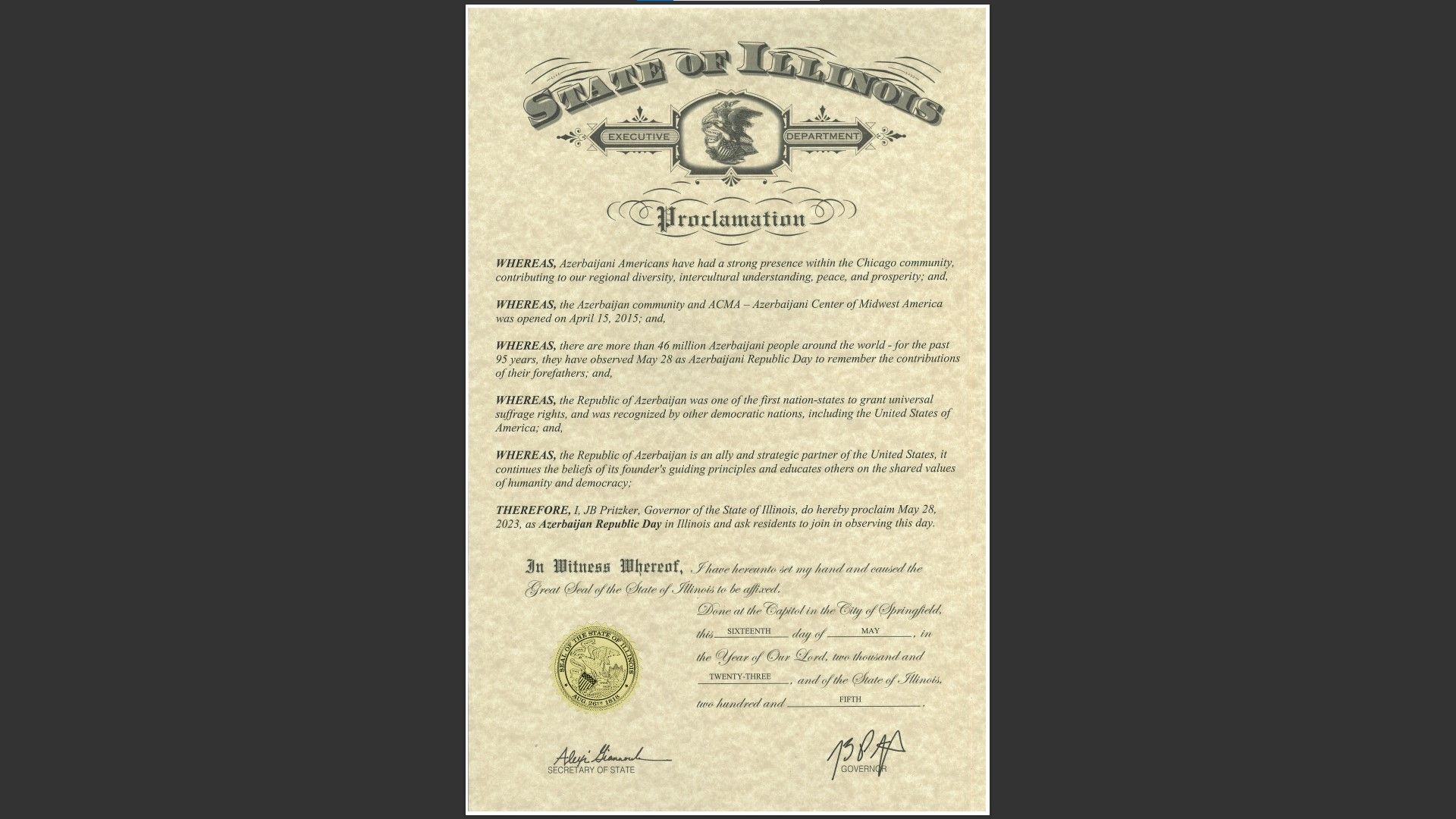 Jay Robert Pritzker, the governor of the state of Illinois, signed a declaration on the occasion of Azerbaijan's Independence Day.
The declaration says that Azerbaijani-Americans have a strong presence within the Chicago community contributing to its regional diversity, intercultural understanding, peace and prosperity.
The role of the Azerbaijani community and ACMA-Azerbaijani Centre of Midwest America opened on April 15, 2015 has been underlined.
The declaration mentions that the Republic of Azerbaijan, one of the first nation-states to grant universal suffrage rights and was recognized by other democratic nations, including the United States of America. The Republic of Azerbaijan is an ally and strategic partner of the United States of America and it continues the beliefs of its founder's guiding principles and educates others on the shared values of humanity and democracy.
It worth pointing out that on the initiative of ACMA, a member of American Azerbaijan Coordination Council, the Azerbaijani flag was raised in the centre of Chicago.