A diaspora member conveyed the truth about Armenian provocations on radio program
23 September, 2022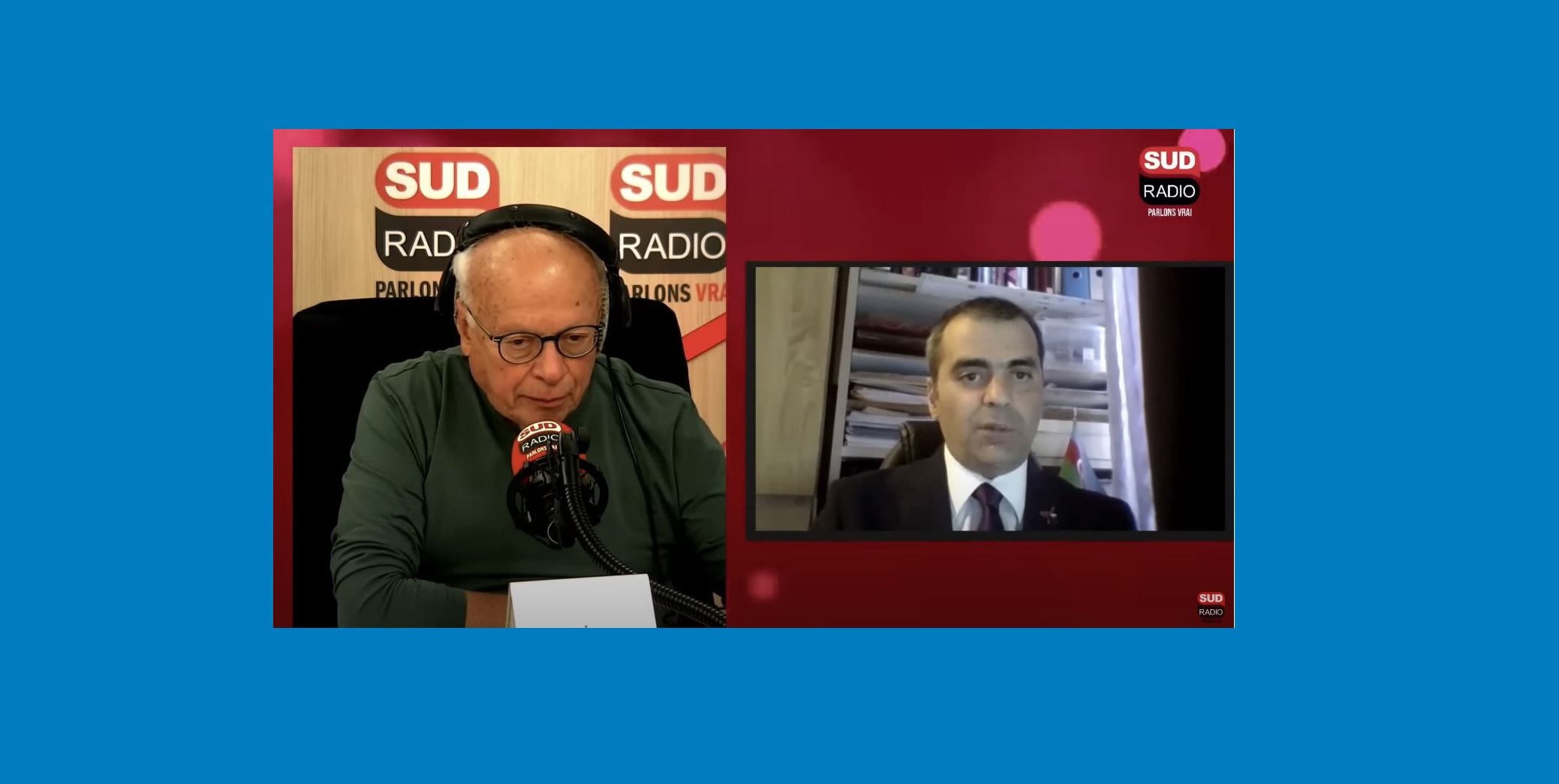 Azerbaijani Zaur Sadigbeyli, in his debate with Andre Bekoff, host of the program criticized the French mass media for conveying biased information, serving the interests of the Armenian lobby and leaving no room for the opinions of the Azerbaijani community.
 Our compatriot drew attention to Kurakchay Treaty, signed between the Karabakh Khanate and the Russian Empire in 1805, which proves that the below mentioned territories belonged to Azerbaijan: "Iravan, Nakhchivan and Zangazur, which we are talking about today, were also ancient Azerbaijani khanates."
It was stated that Armenians' claim -"Stalin gave us Karabakh"- is baseless. Zaur Sadigbeyli also presented the map of the Azerbaijani territories occupied by Armenia and added that that no other country in the world, including France, would welcome separatists to its territory. 
 "The Azerbaijani state has a humane attitude towards Armenian civilians in Karabakh, and like the rest of the world, Azerbaijan will not turn blind eyes to the armed forces of another state in its own territories". 
The issue of Zangazur corridor has been reflected in the Trilateral Statement of November 10, 2020 signed also by Armenia: "The employees of the Federal Security Service of the Russian Federation are responsible for the security of this corridor. But the Armenian side does not fulfill its obligation for almost two years". Armenia accepted the five-point Peace Proposal put forward by Azerbaijan during the negotiations held in Brussels on August 31 2022 by the mediation of the European Union. "Azerbaijan has no territorial claims against Armenia. We support territorial integrity of Azerbaijan and Armenia. However, Armenia hinders the peace process by committing provocations on the borderline. Moreover, Azerbaijan has lost 240 citizens because of landmine explosions since 2020".
 Zaur Sadigbeyli also drew attention to the genocide committed by the Armenians in 1918 and mentioned that over 50 thousand Azerbaijanis were murdered in Baku. Armenians also carried out ethnic cleansing of the Azerbaijani population of Zangazur in 1918.  
Click the link below to watch full video:
https://m.youtube.com/watch?v=gc7nSyM3uBU