Members of the Azerbaijani community met in Krakow, Poland
30 May, 2023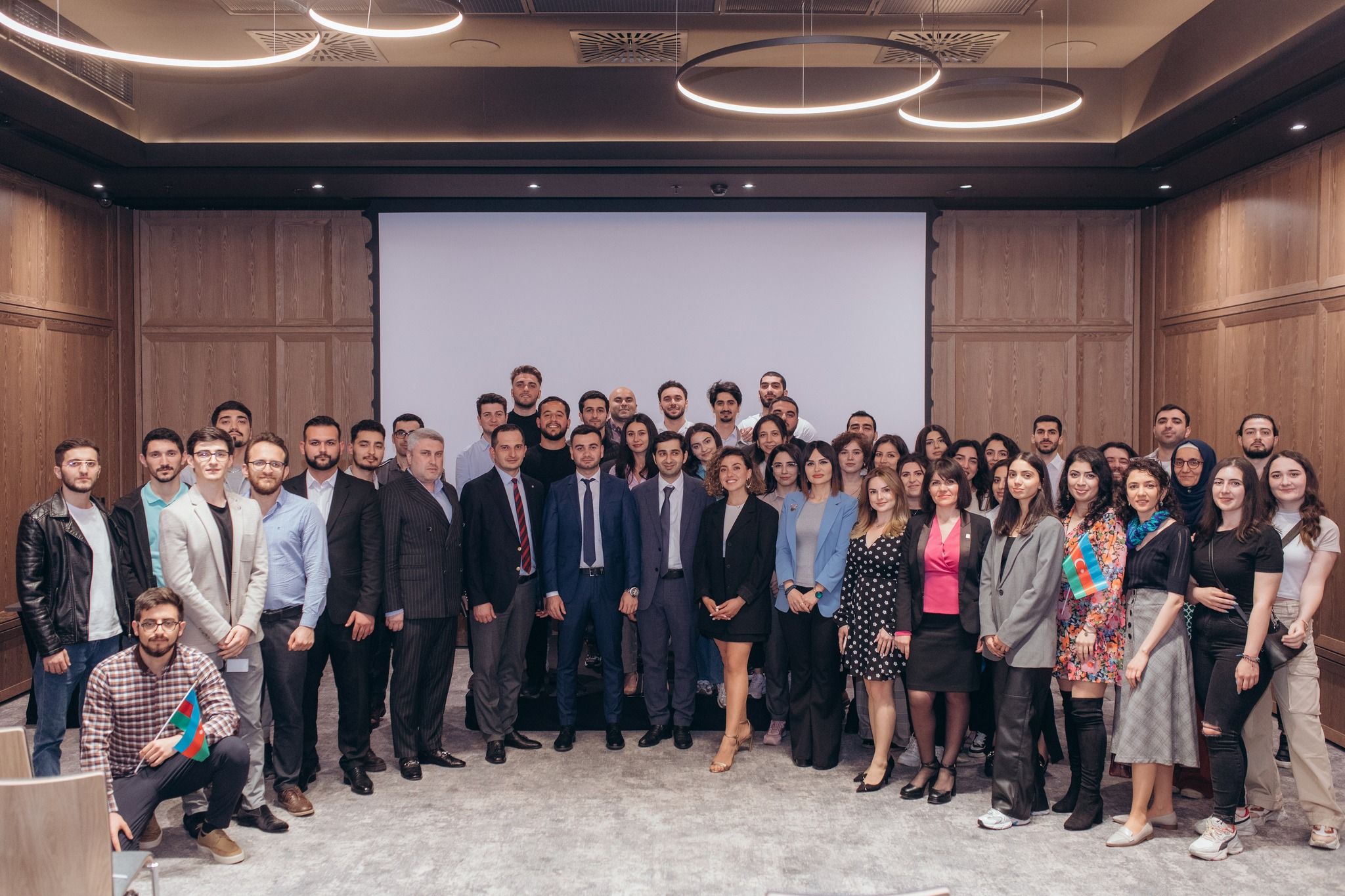 Employees of the State Committee on Work with Diaspora met with the members of the Azerbaijani community living in Krakow. The meeting was held within the framework of the "Year of Heydar Aliyev".
Employees of the Embassy of the Republic of Azerbaijan in Poland, active members of the "Khari Bulbul World Azerbaijanis Cultural Association", and Azerbaijani students attended the meeting.
First, the National Anthem of Azerbaijan was played. Then, the event participants honored with a minute of silence the dear memory of the national leader Heydar Aliyev, as well as the martyrs who died for the independence and territorial integrity of our country.
A presentation covering Azerbaijani Houses, weekend schools was made at the meeting.  Special attention was paid to the Fourth Summer Camp of Diaspora Youth to be held in Nakhchivan within the framework of "The Year of Heydar Aliyev" was underlined. The forthcoming tasks and goals were discussed.
A documentary film dedicated to life and activity of Heydar Aliyev was demonstrated.
Then, Mukhtar Sheykhzamanli, head of "Khari Bulbul World Azerbaijanis Cultural Association" delivered a report covering the activity of the organization.
The meeting continued with an exchange of views on the overall situation of the Azerbaijanis living in Poland. Our compatriots put forward a proposal regarding the opening of the House of Azerbaijan in Krakow.