Committee Chairman visited "BUTA" Association and a Korean-Azerbaijani family
30 May, 2023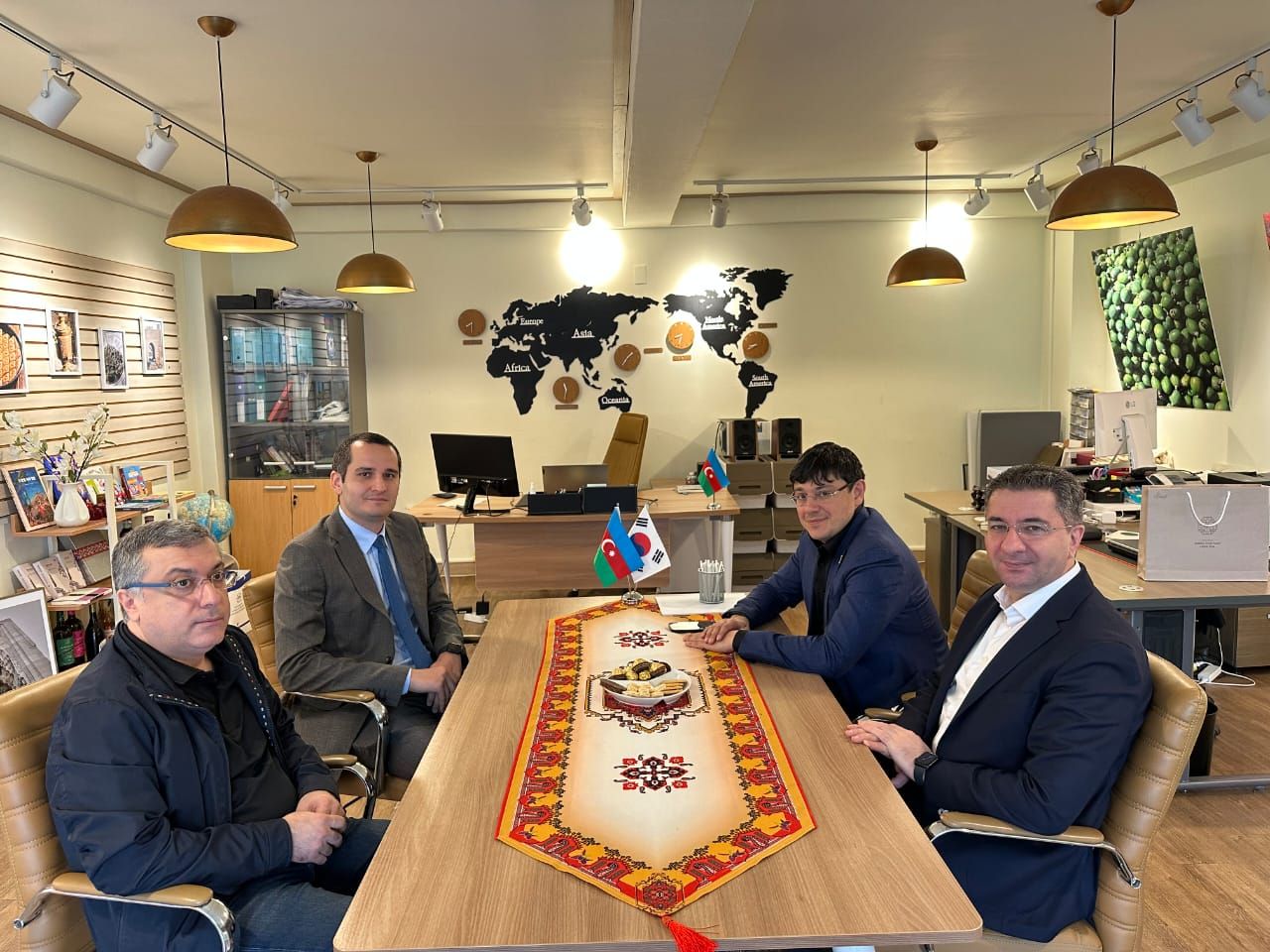 Within his visit to the Republic of Korea, the Chairman of the State Committee on Work with Diaspora, Fuad Muradov, together with Ramin Hasanov, the Ambassador of Azerbaijan to this country, visited the centre of "BUTA" Azerbaijan-Korea Friendship Association in Seoul.
The Chairman of the Association, Jamil Valiyev, informed the guests about the activity of the organization and its future plans. The meeting ended with a mutual exchange of views and the presentation of a number of propaganda materials by the Committee.
Later, the Chairman of the Committee was a guest at the house of a Korean-Azerbaijani family living in Incheon city. Ms. Umman Lee and her husband Seungree Lee greeted the guests. Seungree Lee expressed his love for Azerbaijan, its traditions and national cuisine.
Commemorative gifts were presented to the young family on behalf of the Committee.
It should be noted that Umman's parents are honoured artists of Azerbaijan, Vusal Rzayev and Elmira Karimova. They once have worked at the Nakhchivan State Musical Dramatic Theatre and the Nakhchivan State Children's Theatre named after Jalil Mammadguluzade.