Chairman of the State Committee met with the President of the Naples-Baku Association
28 October, 2022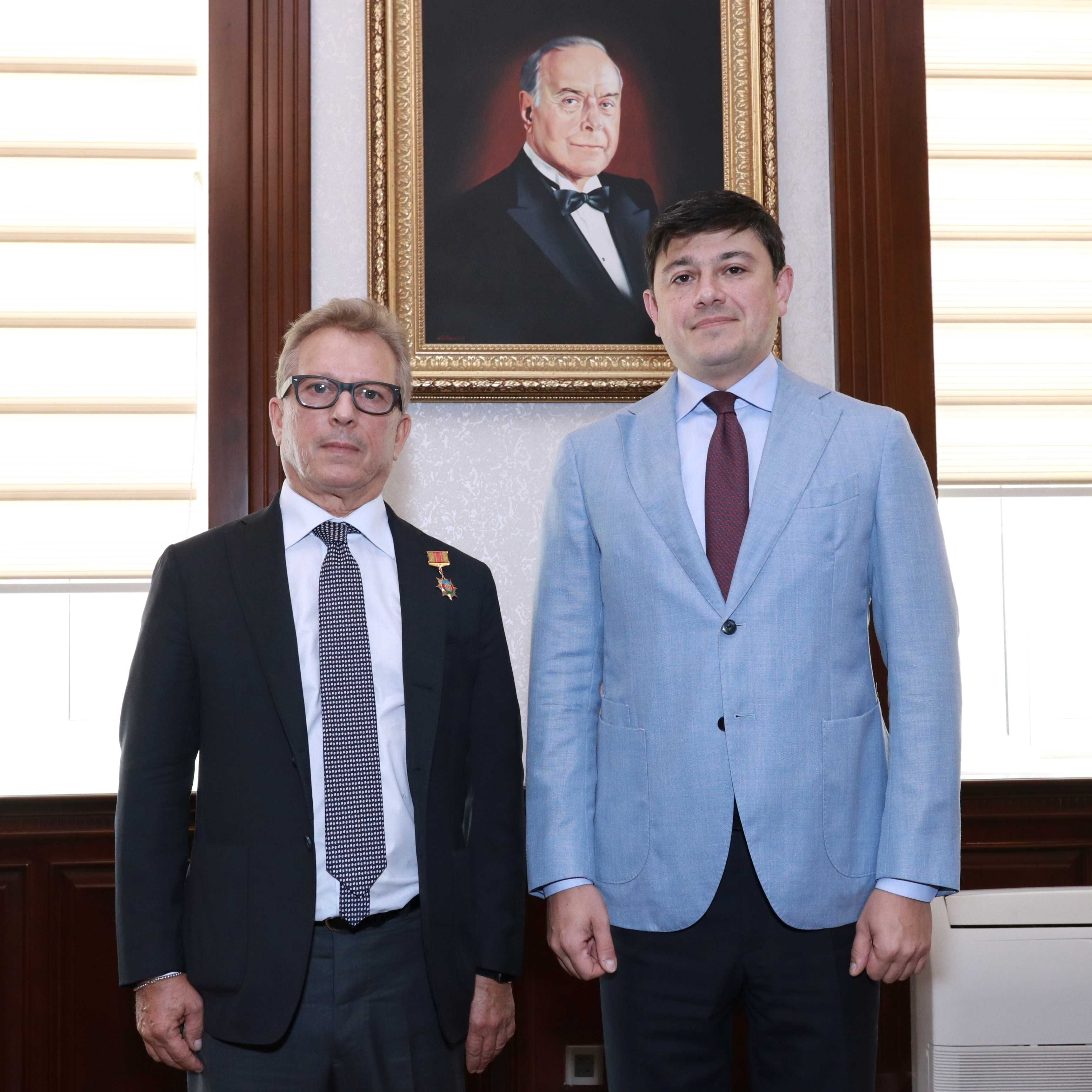 Fuad Muradov, chairman of the State Committee on Work with Diaspora met with Giuseppe Canillo, President of the Naples-Baku Association.
The contribution of the association to the development of friendly, trade, cultural and economic ties between Azerbaijan and Italy was discussed at the meeting. There was an exchange of views on the projects implemented by the organization.
The Committee chairman highly appreciated the activity of the Naples-Baku Association and expressed a positive opinion regarding the prospects for cooperation.
The guest, thanking for the warm welcome, made a short digression into history and recalled the twinning of the cities of Baku and Naples in 1972 during the reign of the national leader of the Azerbaijani people Heydar Aliyev. He stressed that the Naples-Baku Association was established in 2014 in Italy for the preservation and development of the brotherhood between Baku and Naples.  
The organization has implemented dozens of interesting projects related to the historical merits of the outstanding statesman Heydar Aliyev, modern history and culture of our country.
Giuseppe Canillo was awarded a medal "For services in Diaspora Activity".