German scientist Dr. Hess writes: "There was no Armenian administrative power in Yerevan until 1918"
17 January, 2023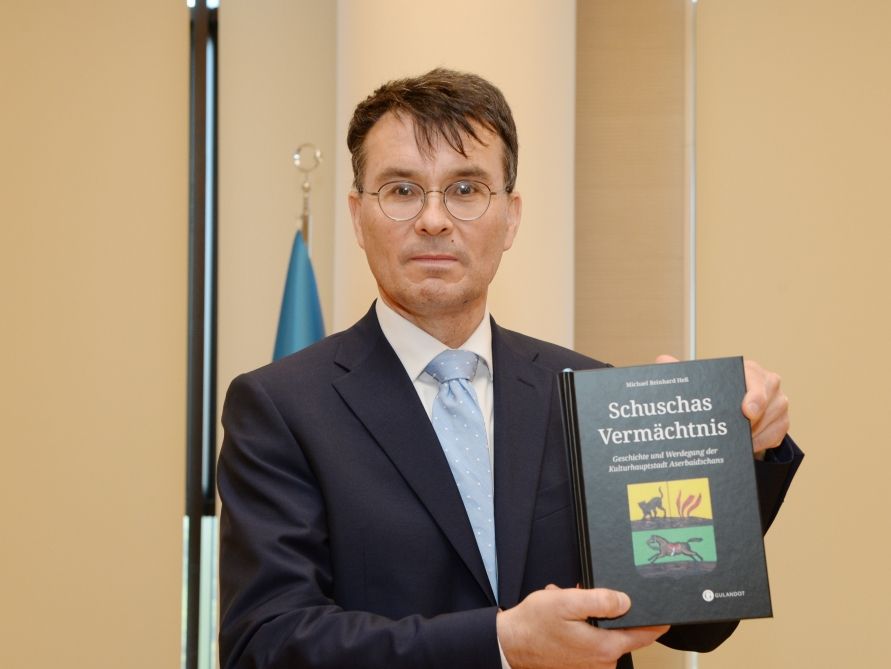 A German researcher Dr. Michael Reinhard Hess, who has a friendly attitude towards our country, gave a worthy response to the anti-Azerbaijani slanderous podcast distributed by the German magazine.
The next podcast spread by the German "Spiegel" magazine was dedicated to the Azerbaijan-Armenia relations. The host of the podcast titled "8 billion" is Olaf Heuser.  
The 33-minute podcast completely distorts the truth, reflects pro-Armenian position. (https://www.spiegel.de/thema/podcast-acht-milliarden/).
The audio report covers distorted information about the history and current situation of the conflict between Armenia and Azerbaijan, including the protest action of Azerbaijani eco-activists near the Lachin corridor, the concept of Western Azerbaijan put forward by the political leadership of Azerbaijan. The 33-minute audio refers to the opinion of a Yerevan resident and an Armenian journalist - Anna Aridjanyan.
German scientist, author of the book "Shusha's heritage" Dr. Michael Reinhard Hess sent a letter to the editorial office of "Spiegel" regarding the false and unprofessional report.  Dr. Hess writes: "Groundless arguments against the President of Azerbaijan are nothing more than empty polemics".
The podcast accuses Azerbaijan of imposing a blockade on Nagorno Karabakh region. However, the author also says that the Russian militants build barricades on the road.
Dr. Hess makes an excursion into the history of the Safavid state (1501-1736) and emphasizes that the majority of the inhabitants of Iravan Baylarbays, the only state at that time, consisted of Azerbaijani-speaking Muslims.
It was mentioned that as a result of Turkmenchay Treaty, Iravan Khanate was liquidated by Russia in 1828. Hess writes: "Armenia took control over Yerevan city on May 28, 1918. The historical and legal legitimacy of this issue is being questioned by Azerbaijan. It proves that there was no Armenian administrative power in Yerevan, and the designation of these territories as Western Azerbaijan is quite logical."
Dr. Michael Reinhard Hess, a German scientist has been doing research about Azerbaijan over the past 25 years. He is an author of the books "Tanks in heaven. Nagorno-Karabakh conflict between Armenia and Azerbaijan", "Karabakh from the 13th century to 1920. Opening of the history of Azerbaijan" and "Shusha's heritage. The history and development path of the cultural capital of Azerbaijan".
At the end of the letter, Hess urged German journalists not to talk about a topic they have no enough information.