Baku-Shusha International Forum kicks off
20 December, 2022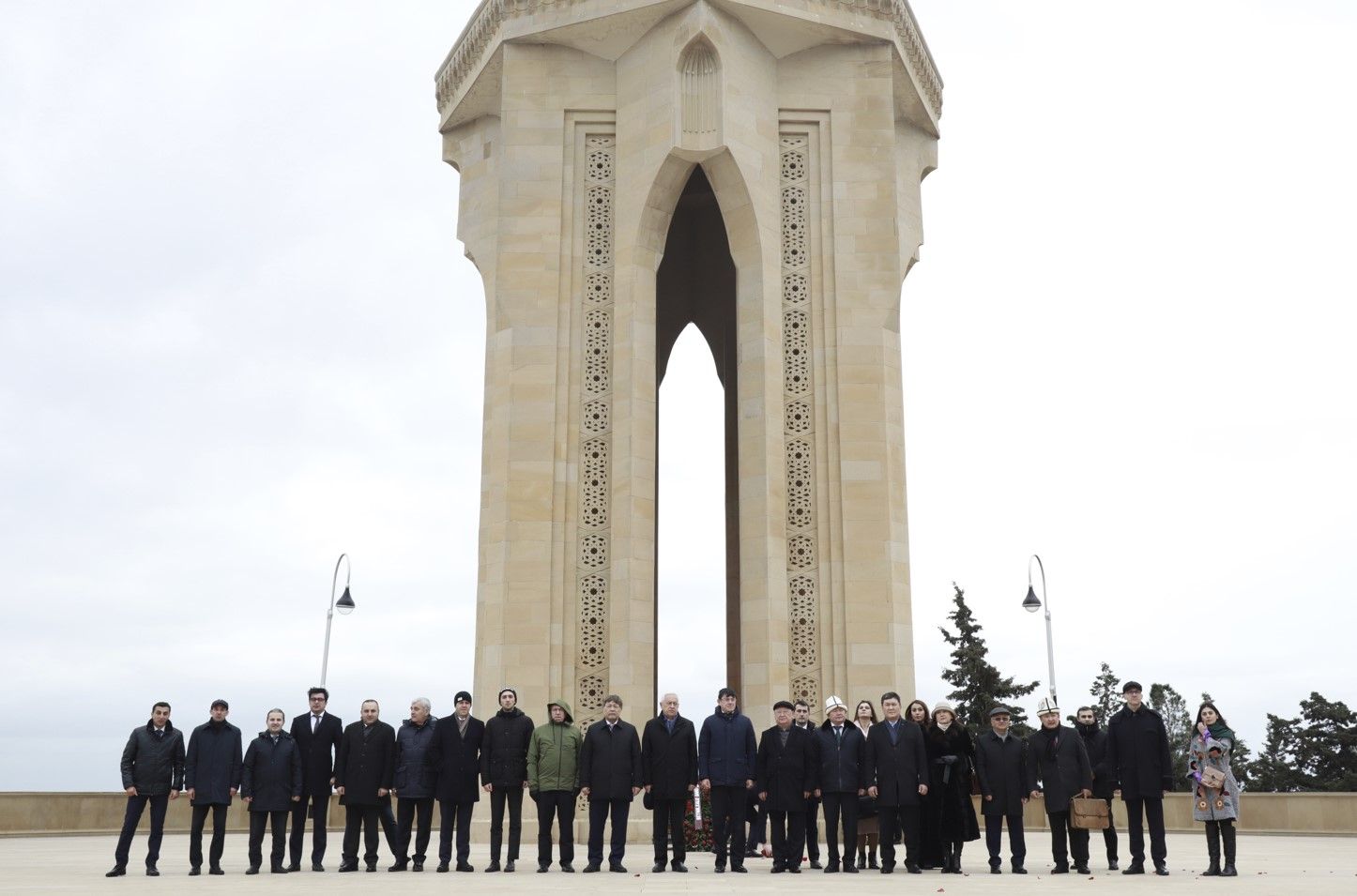 An International Baku-Shusha Forum of the Heads of State Institutions in charge of Diaspora Affairs kicked off in Baku. The event was held with the support of the State Committee of Azerbaijan for Diaspora Affairs and in partnership with the Organization of Turkic States.
The participants of the forum commemorated the memory of Heydar Aliyev, the founder of the modern Azerbaijan state, an outstanding political leader in the Alley of Honor with great respect. On behalf of the guests, a wreath was placed in front of the national leader's grave.
The participants of the Forum visited the Alley of Martyrs and the Turkish Martyrdom, paid tribute to the memory of the heroic children of the Motherland who died for the freedom and territorial integrity of our country. On behalf of the guests, a wreath was placed at the "Eternal Torch" monument.
A joint action plan and an action strategy of the participating institutions on diaspora for 2023 were discussed at the forum. 
Welcoming the guests, Fuad Muradov, Chairman of the State Committee on Work with Diaspora of the Republic of Azerbaijan, told that it was no coincidence that the decision on the establishment of the Organization of Turkic States was given at Nakhchivan Summit held in 2009.
 "As President Ilham Aliyev said, one of the top priorities of Azerbaijan's foreign policy is to strengthen relations with Turkic countries in all areas. In this regard, the task of the institutions in charge of  diaspora affairs is to contribute to the unification of the Turks of the world and establishment of all-Turkish diaspora"-told chairman Fuad Muradov.
Chairman of Committee Fuad Muradov, President of the Presidency for Turks Abroad and Related Communities Abdulla Eren, Deputy Secretary General of the Organization of Turkic States Yerzhan Mukash, State Secretary for National Policies in the Hungarian Government Arpad Janos Potapi, Chairman of the National Commission for the State  Language and Language Policy under the President of Kyrgyzstan Kanybek Osmonaliev, Chairman of the Committee on Interethnic Relations and Friendly Cooperation with Foreign Countries under the Uzbek Cabinet of Ministers Rustambek Kurbanov, advisier of the President of Otandastar Foundation on international relations  Kalybek Koblandin, Head of the Secretariat of the Ministry of Foreign Affairs of the Turkish Republic of Northern Cyprus Kemal Koprulu  delivered speeches at the Forum  and touched upon the necessity of the cooperation among Turkic states.
The views on important projects aimed at the integration of the Turkic Diasporas, the intensification of cultural and humanitarian cooperation among the member states of the Organization of Turkic States, the importance of cooperation among diaspora organizations, the opportunity for Turkic communities living outside the homeland to receive education in their native language were exchanged at the forum.
The memorandums of understanding among the relevant organizations of Azerbaijan, Uzbekistan, Türkiye, Kazakhstan, and Kyrgyzstan were signed within the forum.
The forum will continue its activity on December 21 in the cultural capital of Azerbaijan and the Turkic world – Shusha city.