The Azerbaijani community in Netherland called the French Senate's resolution a piece of paper
18 November, 2022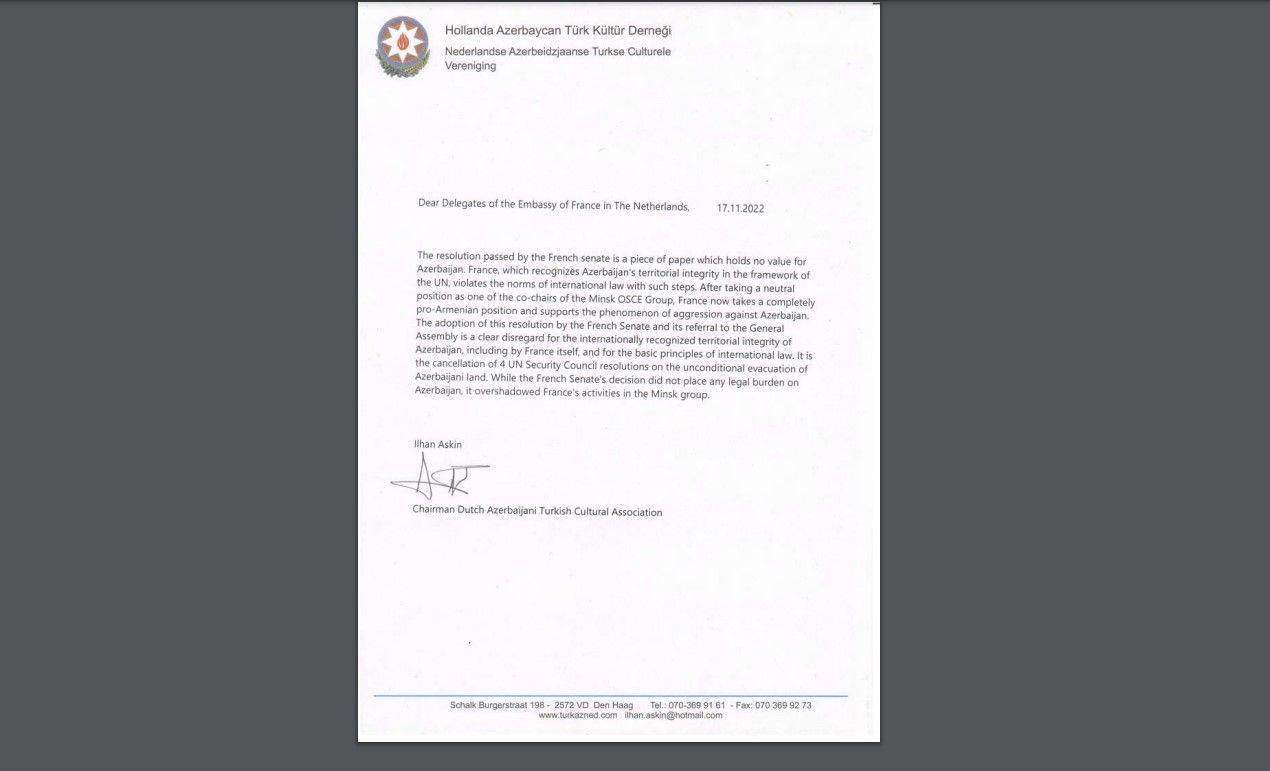 The Dutch Azerbaijani-Turkish Cultural Association, operating in the Netherlands, appealed to the French embassy in this country to protest against disgraceful resolution of the French Senate against Azerbaijan.
The appeal addressed to the French embassy on behalf of the chairman of the association, Ilhan Ashkin stresses that the resolution adopted by the French Senate does not worth the paper it is written:
"France recognizes the territorial integrity of Azerbaijan within the framework of the UN, but violates the norms of international law by adopting such resolution. In stead of taking a neutral position as one of the co-chairs of the OSCE Minsk Group, France takes a completely pro-Armenian position and supports the phenomenon of aggression against Azerbaijan. The adoption of this resolution by the French Senate and sending it to the National Assembly is a clear disrespect to the territorial integrity of Azerbaijan recognized by France at the international level, and the basic principles of international law, and the four resolutions of the UN Security Council on the unconditional liberation of Azerbaijani lands".
"Although decision of the French Senate could not impose any legal obligation on Azerbaijan, it would casted aspersions on France's activities in the OSCE Minsk Group"-stressed the chairperson.