Edmonton proclaimed February 26 Khojaly Remembrance Day
2 March, 2023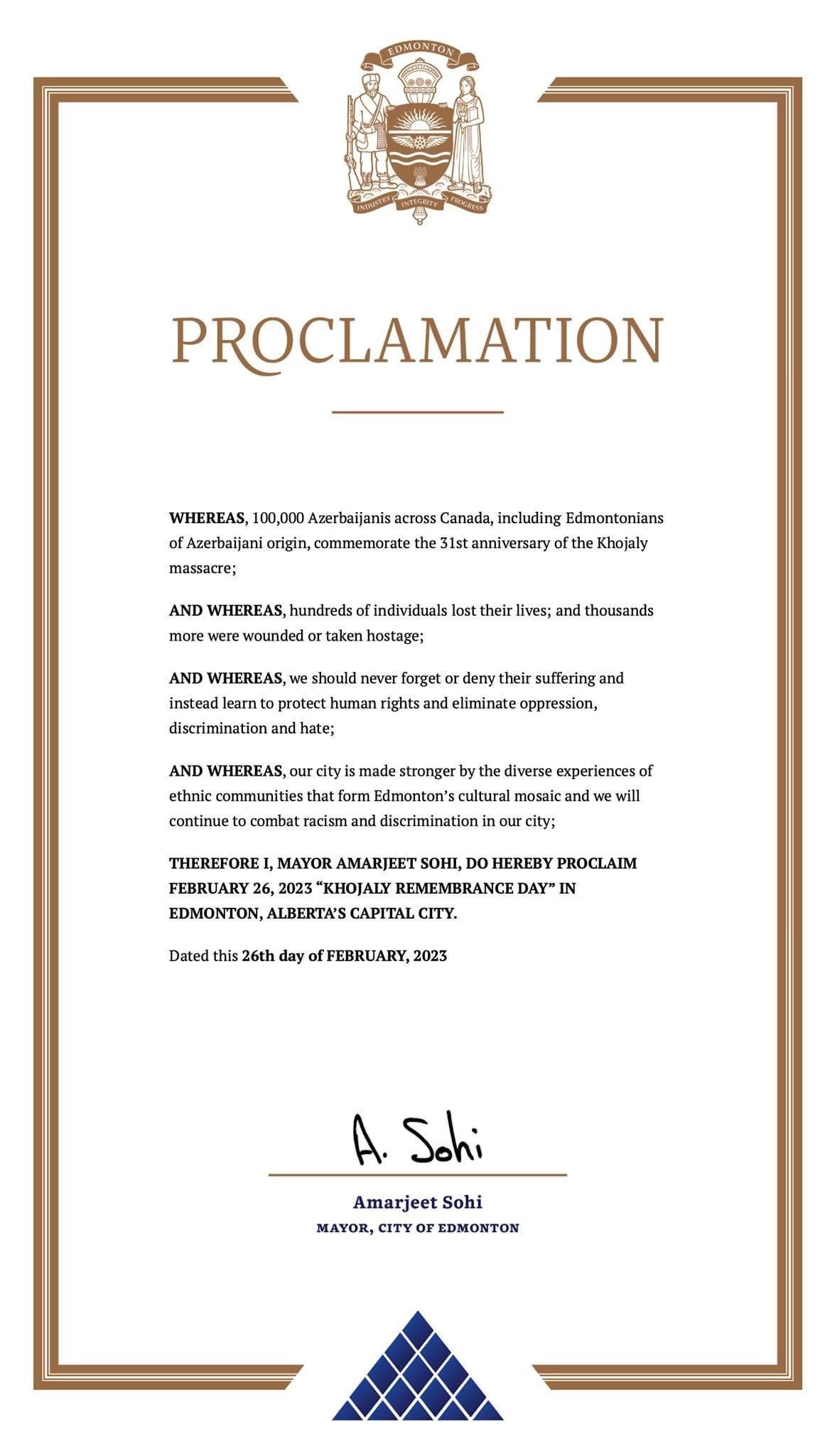 Edmonton, the capital of the province of Alberta, Canada declared February 26 Khojaly Remembrance Day.
The proclamation signed by Edmonton mayor Amarjeet Sohi stresses that 100,000 Azerbaijanis across Canada, including Edmontonians of Azerbaijani origin commemorate the 31 the anniversary of the Khojaly massacre on February 26. 
It was noted that during this tragedy, hundreds of individuals lost their lives, and thousands more were wounded and taken hostage.
"We should never forget or deny their suffering, but instead we should learn to protect human rights, eliminate oppression, discrimination and hatred. Our city Edmonton is made stronger by the diverse experiences of ethnic communities that form Edmonton's' cultural mosaic, and we will continue to combat racism and discrimination in our city." declares the proclamation.
Taking into consideration the above mentioned, mayor Amarjeet Sohi proclaimed February 26, 2023 "Khojaly Remembrance Day" in Edmonton, Alberta's capital city.