The chairman of the State Committee took part in various events in Israel
20 June, 2022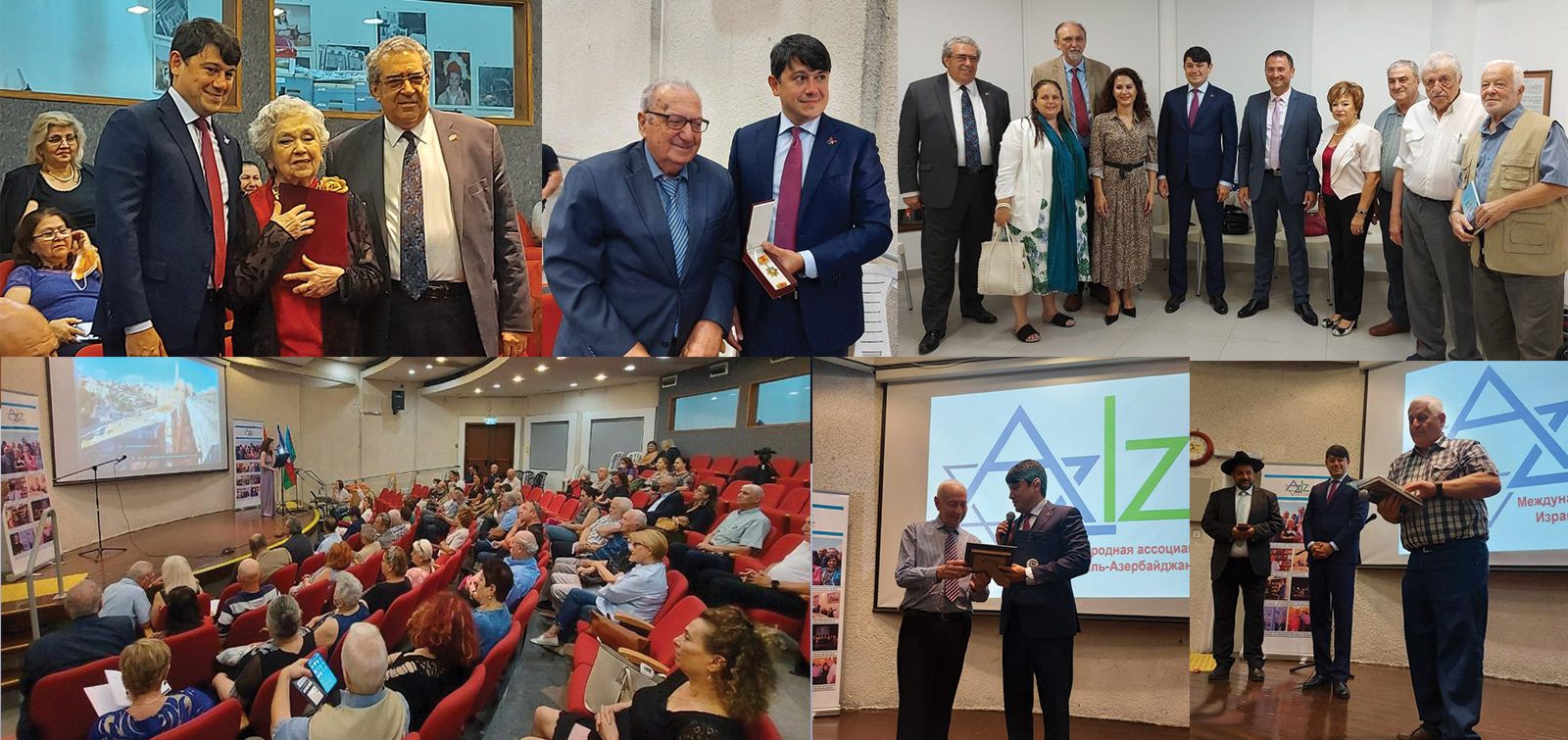 A solemn presentation of the books "Life and works of Nizami Ganjavi", "Eternal memory and eternal disgrace" and "100 most famous Jews" was held in Rishon Le Zion, Israel.
The employees of the State Committee on Work with Diaspora, representatives of the Rishon Le Zion City Hall, member of the local community and Azerbaijani Diaspora attended the presentation ceremony.
The event was moderated by Yegana Salman, Director of the Azerbaijan Cultural Center under AzIz Israel-Azerbaijan International Association. Michail Raif, deputy mayor of the city of Rishon Lezion and Albert Pinkhasov, rector of Ariel University spoke about friendship and cooperation between the two countries, twin cities, science and education exchange programs. The visit of the employees of the State Committee on Work with Diaspora was highly assessed.
The event participants were informed about the books published in Hebrew and Russian languages and dedicated to the great Azerbaijani poet and thinker Nizami Ganjavi, victims of the Holocaust and famous Jews who emigrated from Azerbaijan to Israel. The books were published with the financial support of the State Committee and the initiative of "AzIz".
A video-report of the State Committee was presented at the event.
After welcoming the participants, chairman Fuad Muradov spoke about the country's diaspora policy, the new strategy defined in accordance with the recommendations of President Ilham Aliyev given at the Fifth Congress of the World Azerbaijanis, the contribution of the world Azerbaijanis and diaspora organizations to the mine clearance and reconstruction processes in Karabakh region during the post-war period.
Chairman Fuad Muradov presented awards to Shmuel Simantov, Chief Rabbi of the Mountain Jews Synagogue in Tel Aviv, Alexander Agranovsky, Head of the Jerusalem Branch of the AzIz Israel-Azerbaijan International Association, and Professor Michael Agarunov. They were awarded the Medal of the Republic of Azerbaijan "For Service to the Diaspora".
Opera singer Kamelia Ioffe and singer Tarlan Aliyev performed songs in Azerbaijani and Hebrew.
A meeting was held with Secretary-General of the Jewish Agency Josh Schwartz and head of International Relations and Foreign Policy department Yigal Palmor at the Jerusalem office of Sokhnut International Jewish Organization.