The II Forum of Azerbaijani Doctors in Germany will be organized in Berlin
18 September, 2023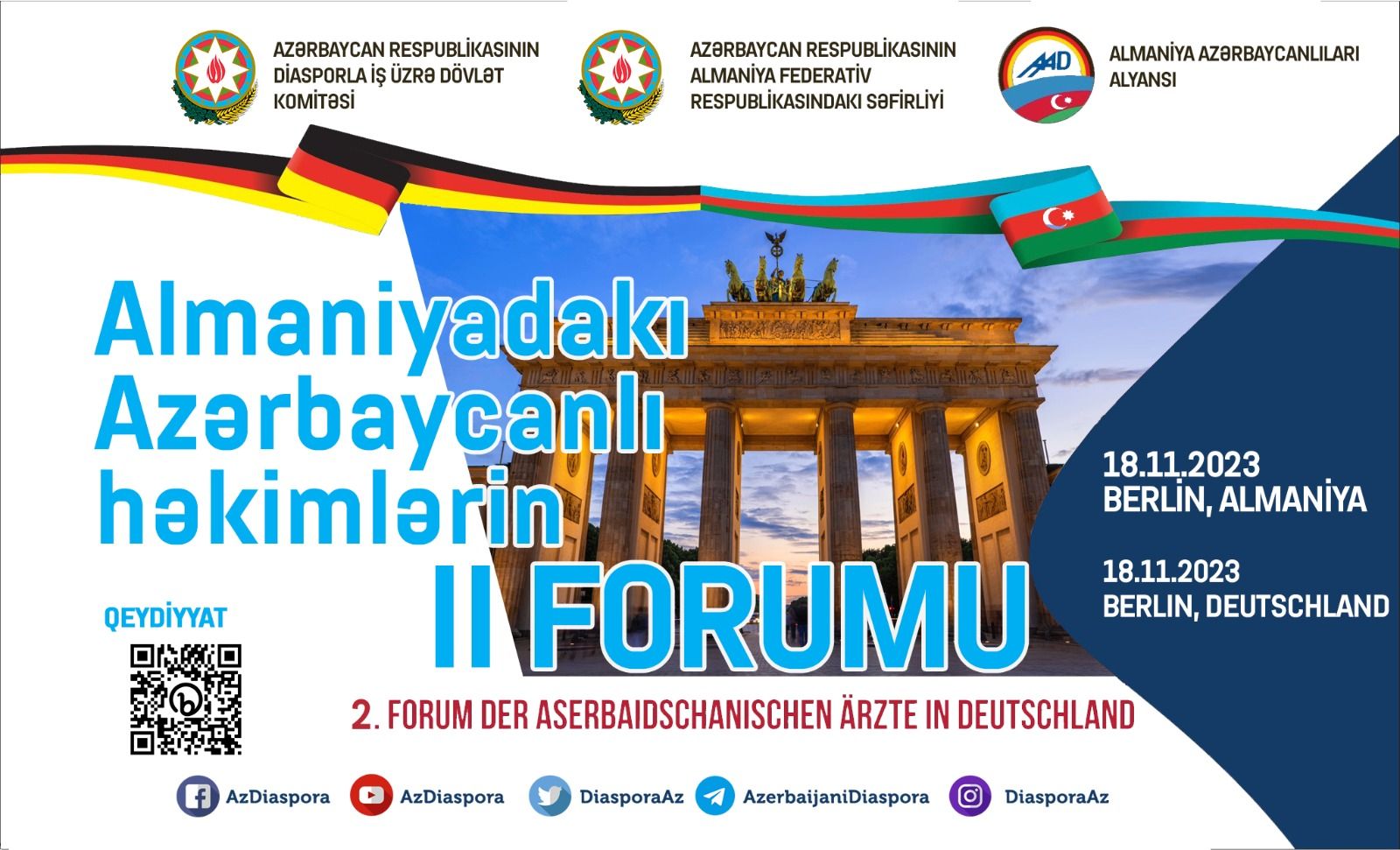 On November 18, the II Forum of Azerbaijani Doctors in Germany will be held in Berlin, the capital of Germany.
The forum which is supported by the Azerbaijan Diaspora Support Fund operating under the State Committee for Diaspora Affairs, organized by the Alliance of German Azerbaijanis and with the participation of the Embassy of Azerbaijan in Germany, will be held within the "Year of Heydar Aliyev".
On this occasion, the Organizing Committee of the forum invited our compatriots to register at https://ga-symposium.com.
In the appeal of the Organizing Committee, it was stated that the forum to be held in autumn coincides with the period when the 100th anniversary of Heydar Aliyev, the founder of the modern Azerbaijan state, is being celebrated all over the world. It was emphasized that the forum is of great importance in terms of bringing together Azerbaijani scientists, doctors, who have worked in German medical centers for many years and become the owners of certain authority, and young medical workers who have started this path, to create exemplary networking among them in Germany, and to conduct scientific-practical exchange.
It should be recalled that the First Forum of Azerbaijani Doctors in Germany was held in Cologne in March 2022. More than 200 scientists and doctors working in 34 German cities participated in that event.