The Catholic Church of the Netherlands commemorates the memory of the Azerbaijani martyrs
29 September, 2022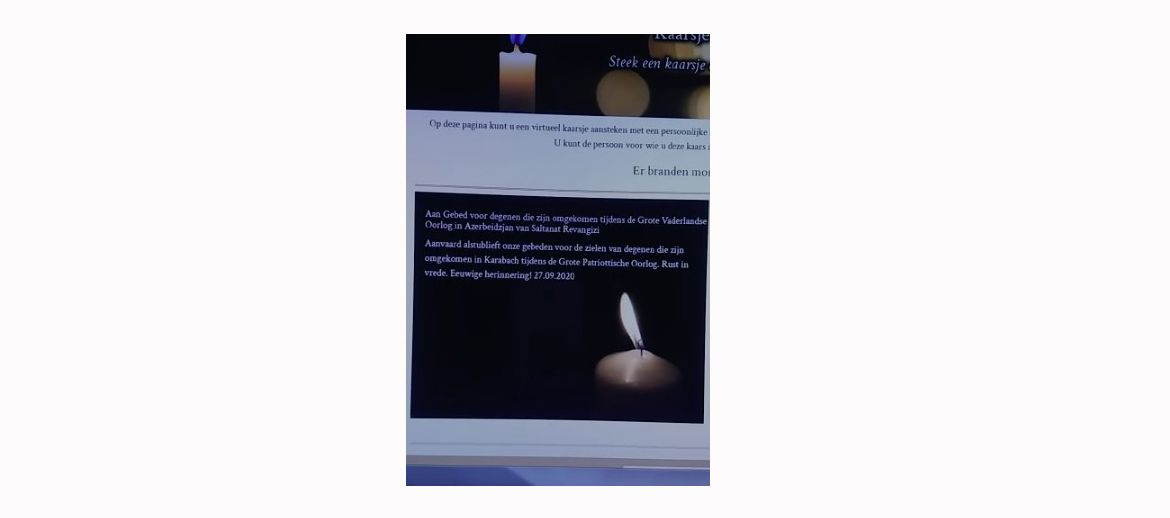 The memory of the martyrs of the 44-day Patriotic War was commemorated at the cathedral church of St. John of  Hertogenbos.
The memorial event was held at the initiative of Saltanat Ravangizi, a diaspora activist. Candles were lit, prayers were offered to the souls of our martyrs who sacrificed their lives for the liberation of the lands from Armenian occupation and restoration of the territorial integrity of Azerbaijan.
The website of the church spread news about the memorial ceremony dedicated to Azerbaijani martyrs.
It should be noted that St. John's Church receives financial support from the Dutch government and is included on the list of national monuments of the country.