A conference titled "Let's be united, let's come together in solidarity!" was held on the occasion of Day of Solidarity of World Azerbaijanis and the New Year
26 December, 2022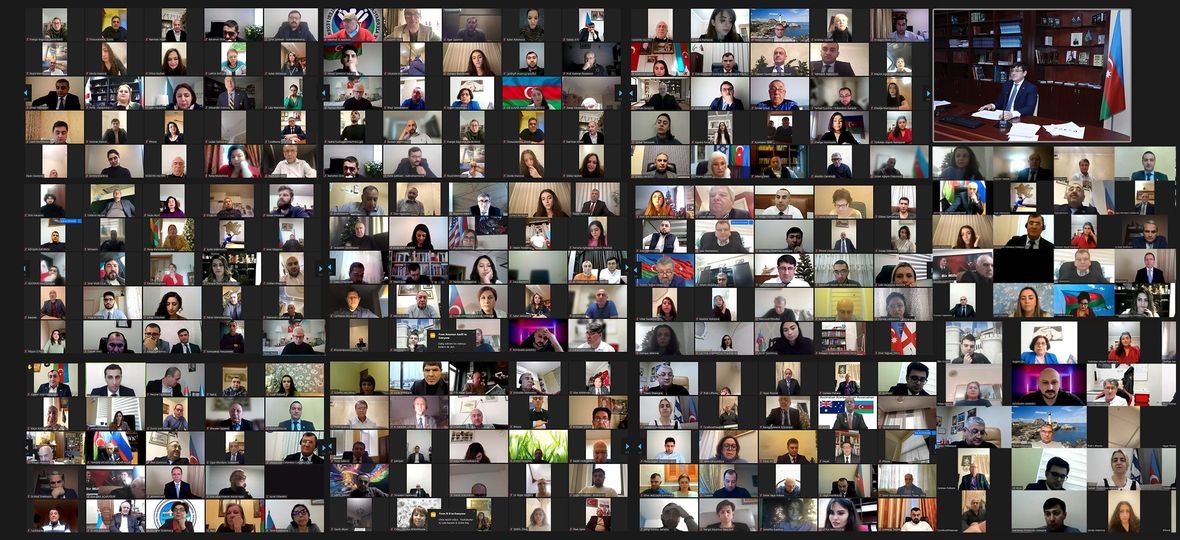 State Committee on Work with Diaspora organized a holiday video conference titled "Let's be united, let's come together in solidarity!" on the occasion of December 31 - Day of Solidarity of World Azerbaijanis and the New Year.
Chairman of the committee, Fuad Muradov, declared the video conference open. For about 500 conference participants from 63 countries, commemorated the dear memory of the martyrs who died for the freedom and integrity of our lands.
Then the National Anthem of Azerbaijan was played.
The chairman of the Committee congratulated our compatriots living abroad on the occasion of the holiday and spoke about a new stage in the field of diaspora building based on the recommendations of President Ilham Aliyev given at the Fifth (Victory) Congress of World Azerbaijanis held in Shusha.
A video report reflecting the activity of the Azerbaijani diaspora in 2022 was presented.
Our compatriots congratulated President Ilham Aliyev on the occasion of his birthday, expressed their gratitude to the head of state for the care towards the Azerbaijanis of the World.
The expansion of the opportunities for coordinated activity of our diaspora was discussed at the meeting.
A group of diaspora members was awarded the medal "For service in diaspora activity" for their promotion of the Azerbaijani language and culture in foreign countries, contributions to the activity of the Azerbaijani diaspora, and effective work in the development of bilateral and multilateral relations of our country on the international arena.
The conference ended with the "Diaspora March".