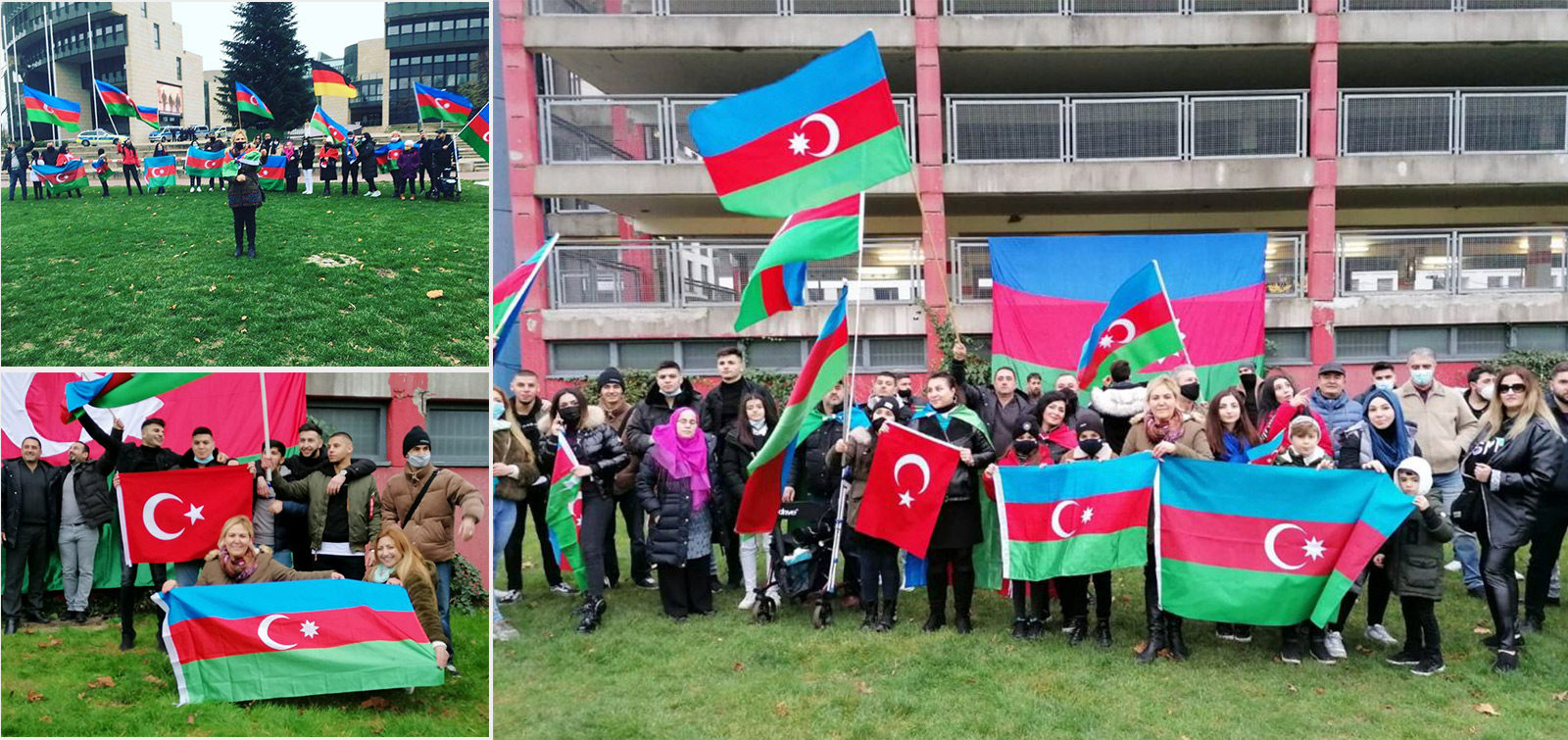 A rally was held in Germany on the occasion of Azerbaijan's historic victory
The Germany-Azerbaijan Friendship Society organized a rally for support to Supreme Commander-in-Chief Ilham Aliyev and our victorious army on the occasion of the historic victory of the Azerbaijani army in front of the building of North Rhine-Westphalia parliament in Dusseldorf, Germany on November 22.
The participants said they welcomed the expulsion of the aggressor Armenia from the occupied Azerbaijani lands. Our compatriots expressed their gratitude to the President of Azerbaijan, Supreme Commander-in-Chief Ilham Aliyev and the brave Azerbaijani army for giving them this joy. The rally members also thanked brotherly Turkey, which has always stood by Azerbaijan.
The slogans such as "Karabakh is ours, it will be ours", "Long live Azerbaijan!", "Long live our Supreme Commander-in-Chief!", "Long live our brave army!", "Karabakh is Azerbaijan!" were chanted at the event.