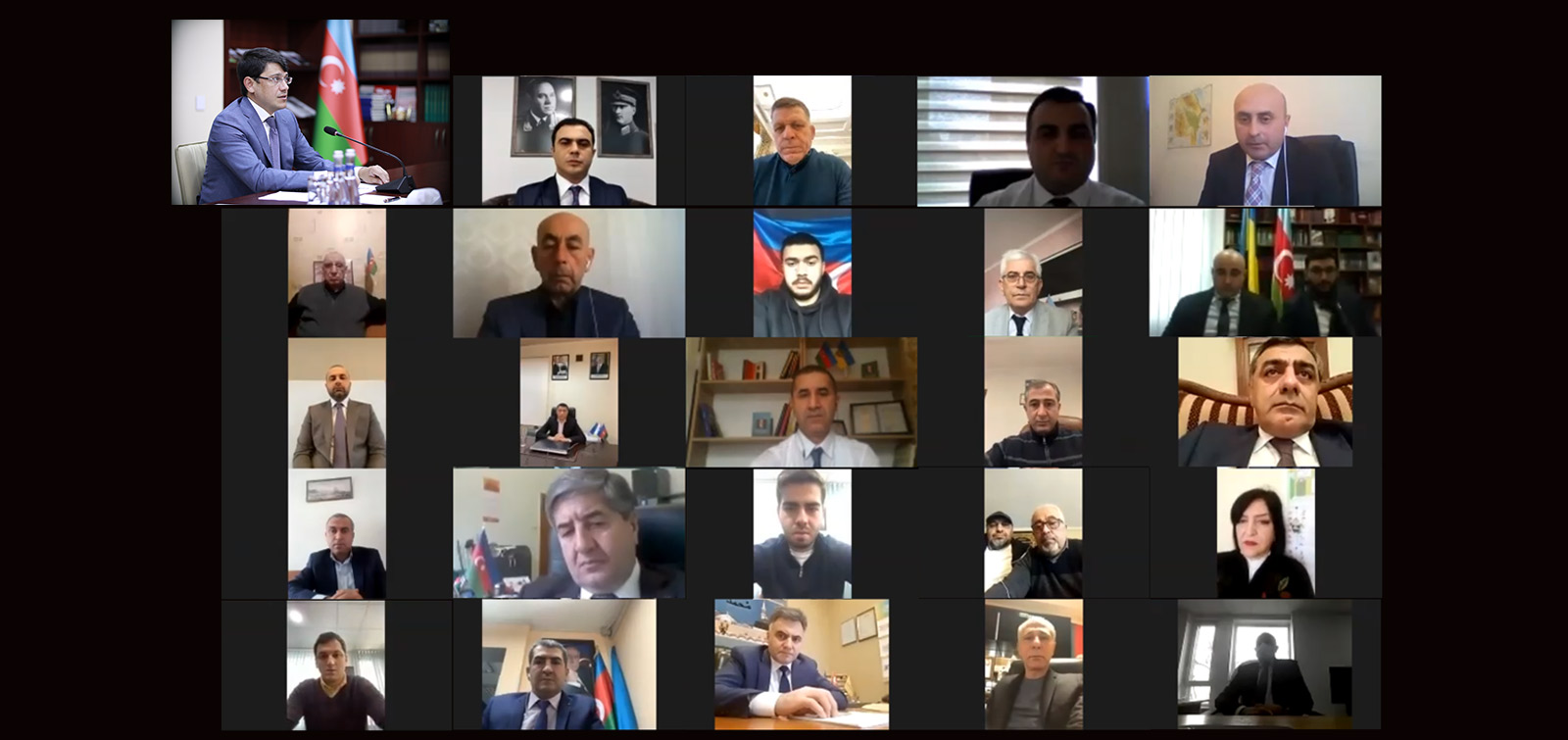 A virtual meeting was held with our compatriots living in Ukraine
At the initiative of the Rada of Ukraine Azerbaijanis, a video conference was held on our historic victory in Karabakh and upcoming tasks of Azerbaijani diaspora.
Chairman of the State Committee on Work with Diaspora Fuad Muradov congratulated the participants of the event on the victory of Azerbaijan in the 30-year-old Armenia-Azerbaijan Nagorno-Karabakh conflict. "Our great victory, achieved as a result of courage of our invincible army, the determination of the President of Azerbaijan, Supreme Commander-in-Chief Ilham Aliyev, has given great joy to the World Azerbaijanis.The victory also directs the activities of the diaspora in a new direction and makes us think about the perspectives. After that, the activities of our diaspora will be more focused on the promotion of the rich historical and cultural heritage of Karabakh," the Chairman of the Committee said.
The participants of the meeting congratulated the people of Azerbaijan on the victory, thanked the architects of our victory, our brave army and Supreme Commander-in-Chief Ilham Aliyev, honored the memory of the martyrs.
It was noted that Azerbaijanis living in Ukraine support the state policy of Azerbaijan and will continue to support.
Hikmet Javadov, Oleg Krapivin, Abulfaz Gasimov, Eldar Taghiyev, Jalal Huseynov, Murad Jafarov, Vagif Nagiyev and others shared the joy of victory and expressed their views and suggestions on the work to be done by diaspora organizations in Ukraine in the new period.
Our compatriots noted that they will do their best to increase the activity of diaspora organizations and members of the diaspora, to promote the historical and cultural heritage of our country, especially the Karabakh region, to achieve new quality indicators in relations with local media and unite more closely.