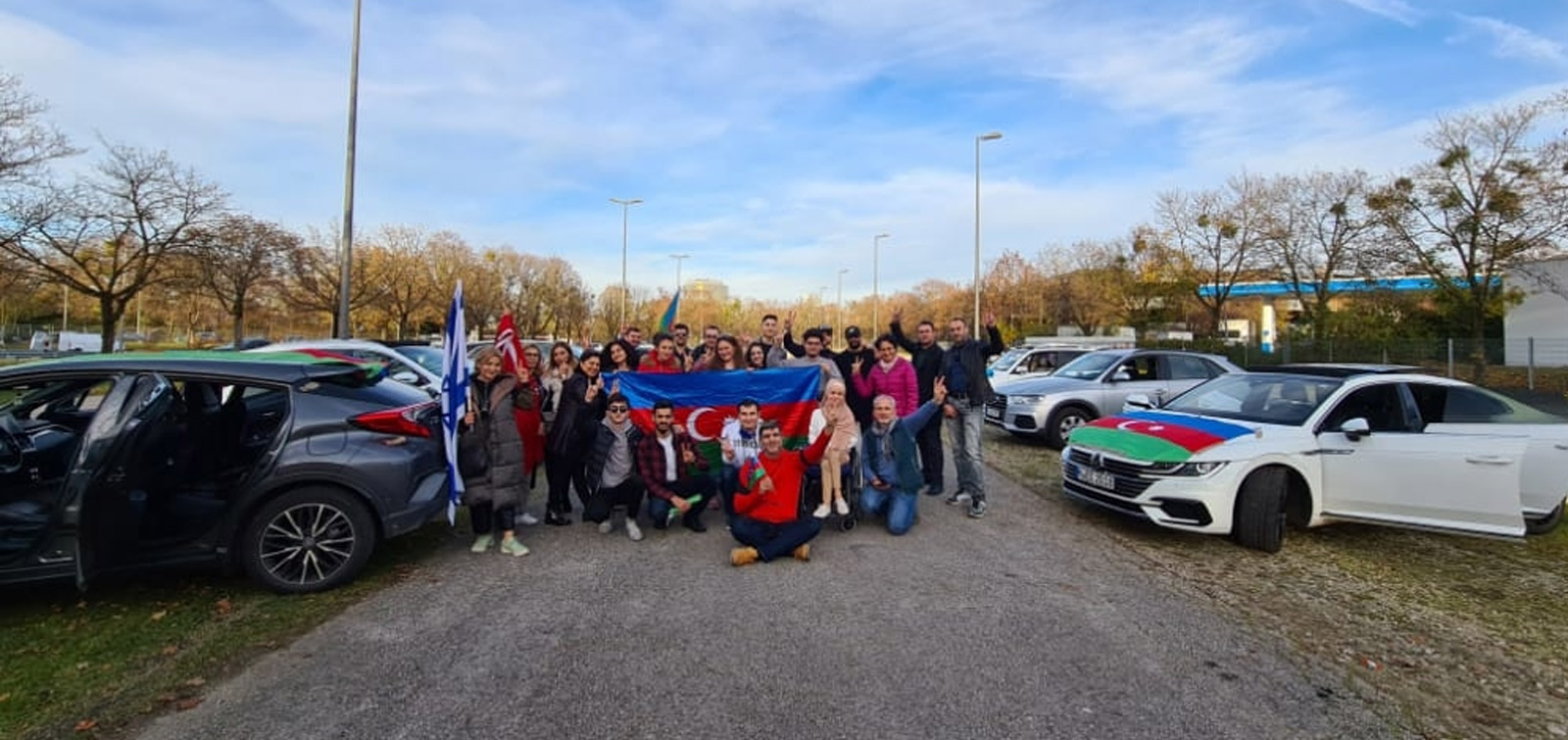 A rally was held in Munich on the occasion of the victory
At the initiative of Sattar Karimov, head of the Cultural Center of Munich Azerbaijanis, and with the participation of Azerbaijanis living in Munich, a rally was held in the central streets of Munich on the occasion of our historic victory in Karabakh. Our compatriots, driving cars decorated with the tricolor flag of Azerbaijan, proudly celebrated the end of the 30-year occupation and our historic victory in a short time. It was noted that this victory is the result of the determination of the Supreme Commander-in-Chief Ilham Aliyev, the courage of the victorious Azerbaijani army and the unity of the people.
The participants of the event thanked everyone who gave our people a feeling of endless joy and honored the memory of our martyrs.