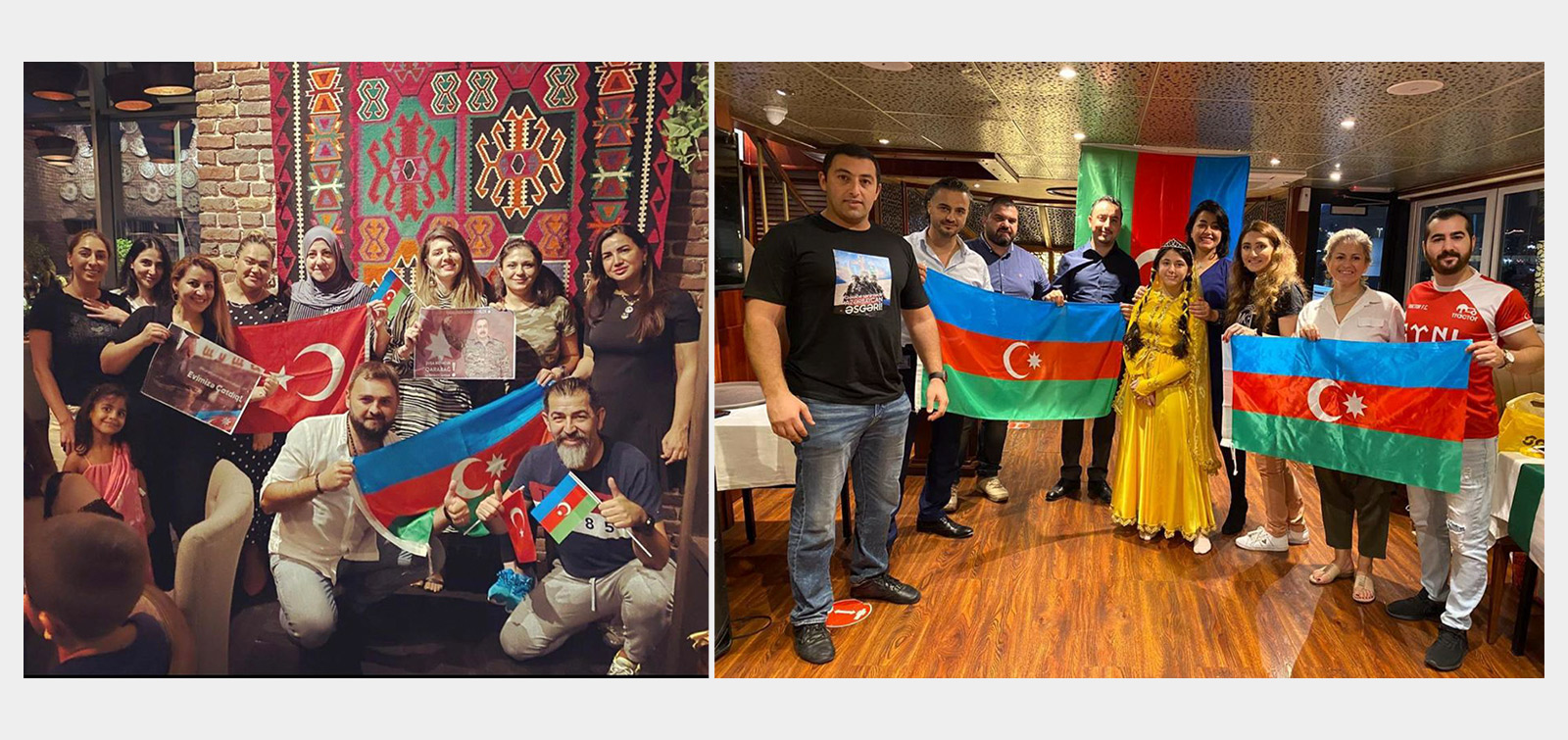 Azerbaijanis living in the UAE celebrate our historic victory
Our compatriots living in the United Arab Emirates held a series of events on the occasion of the liberation of the cultural capital of Azerbaijan, the ancient city of Shusha and Azerbaijan's historic victory in the 30-year-old Armenian-Azerbaijani Nagorno-Karabakh conflict.
Our compatriots living in Dubai enthusiastically celebrated the liberation of Shusha from Armenian occupation and expressed their deep gratitude to the President of Azerbaijan, Supreme Commander-in-Chief Ilham Aliyev and our army, which fought bravely for the liberation of our lands. A similar event was held in Abu Dhabi, the capital of the UAE. At the initiative of Nurana Huseynova and Shabnam Amirova, our compatriots living in Abu Dhabi celebrated the glorious victory of Azerbaijan.
National music and folk songs of Azerbaijan were performed at the event. 12-year-old Jeyla Huseynova's dance under the sound of the folk song "Sari Gelin" was met with interest.
Another event was held in Dubai at the initiative of Munavvar Iskandarova, Ziba Kalbiyeva, Aysel Mammadova and one of the coordinators of the National Platform "Karabakh is Azerbaijan!" for the UAE Sabrin Azim.
The event also featured interesting performances by famous Turkish singer Edin Arslanturk, who lives and works in Dubai.
It was decided to hold such meetings more often in order to organize our compatriots and promote the history and rich cultural heritage of Azerbaijan.