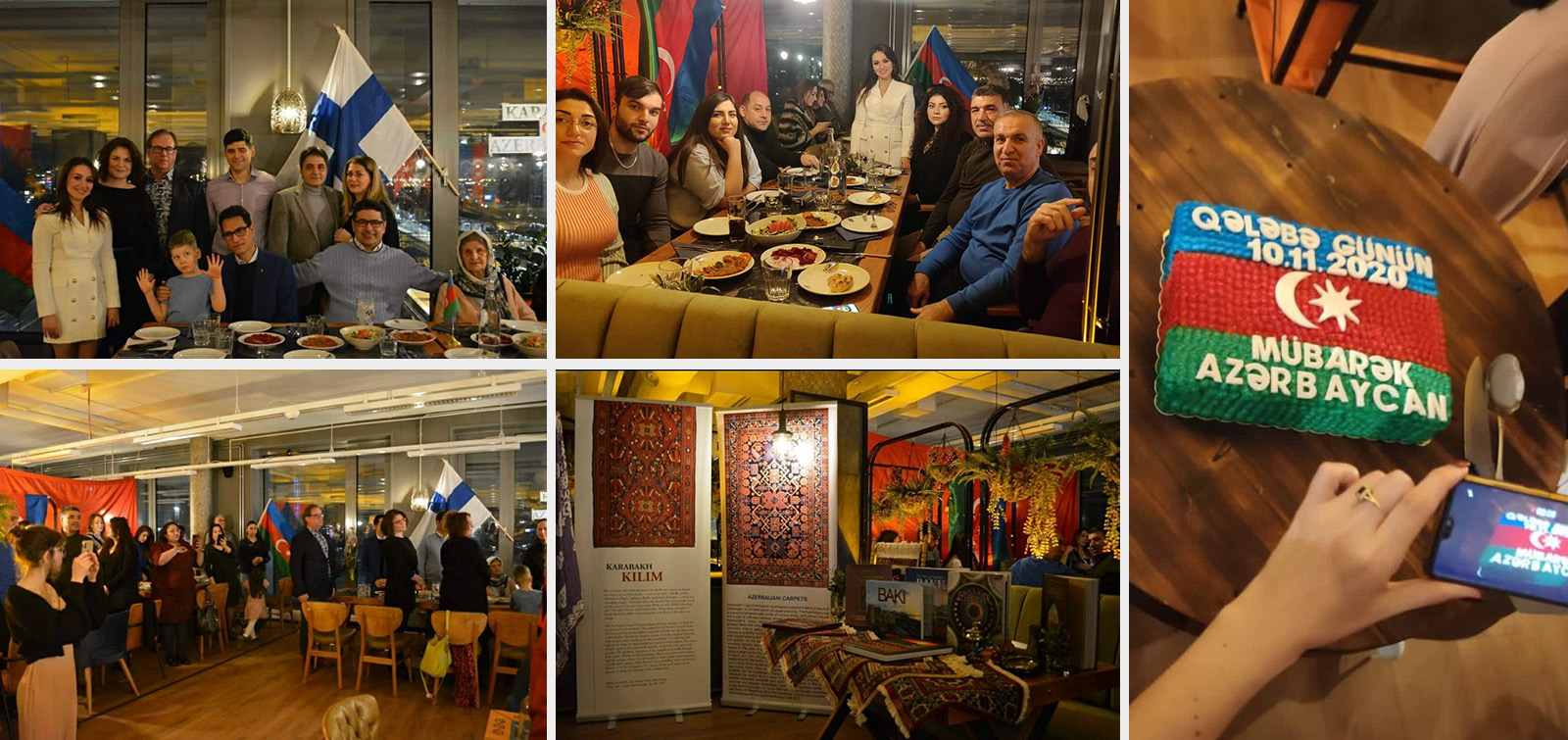 Azerbaijanis living in Helsinki celebrated a historic victory
An event called "Karabakh is Azerbaijan!" dedicated to the glorious victory of Azerbaijan was held in Helsinki at the initiative of the coordinator of the Coordination Council of Scandinavian Azerbaijanis in Finland, chairwoman of the Azer-Turkish Youth Organization Ulviya Jabbarova.
After the playing of National Anthem of Azerbaijan, the participants observed a minute of silence in memory of the martyrs who died for the territorial integrity of our country and civilians who were victims of Armenian terror.
Ulviya Jabbarova said that the historic victory of our victorious army under the leadership of Supreme Commander-in-Chief Ilham Aliyev makes all Azerbaijanis around the world, including our compatriots living in Finland, very happy.
It was noted that the Azerbaijani diaspora in Finland has always done its best to expose the Armenian lies and convey the truth about Azerbaijan to the world, and will continue to work to promote Azerbaijan's national and spiritual values, tourism potential, historical and cultural riches of Karabakh.