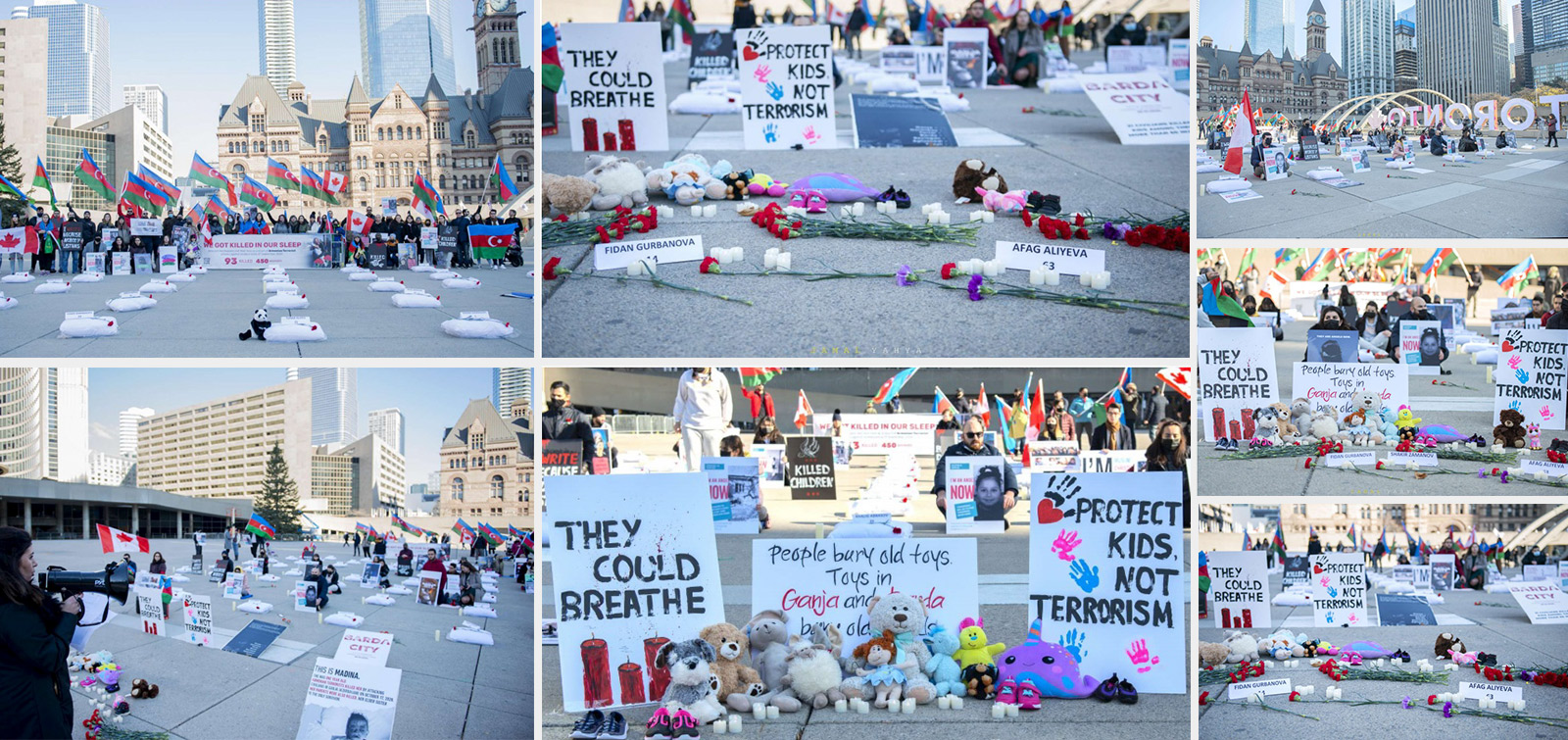 Canada Azerbaijanis came together to commemorate the victims of terrorism
At the initiative of Azerbaijani youth living in Canada, our compatriots living in Toronto came together to commemorate the civilians killed by the occupying Armenian army outside the conflict zone since September 27.
Our compatriots brought to the attention of the Canadian public the information about the shelling of civilians with rocket fire and the killing of innocent people, including minors, in Ganja, Barda, Tartar, Mingachevir and other settlements far from the conflict zone.
"We want the war crimes against the civilian population to be condemned and the perpetrators to be punished. It is our duty to share the pain of our injured compatriots, to always remember our martyrs, to raise our voice against such vandalism acts and to convey these facts to the societies in which we live in" our compatriots said.
During the action, Azerbaijanis used a number of symbolic messages. They made small boards with the names of the people killed on the pillows, as well as arranged the carnations and pointed out that most of them had been killed in their sleep, and that all of this was an indescribable war crime.
Azerbaijanis holding placards with words "Sometimes we have to write because we have not heard," "Sometimes the deepest expression of pain is silence" in their hands conveyed their true voices and expressed their support for the Motherland.
The action attracted the attention of local media, which was published in various media outlets, including www.armeniakills.com.