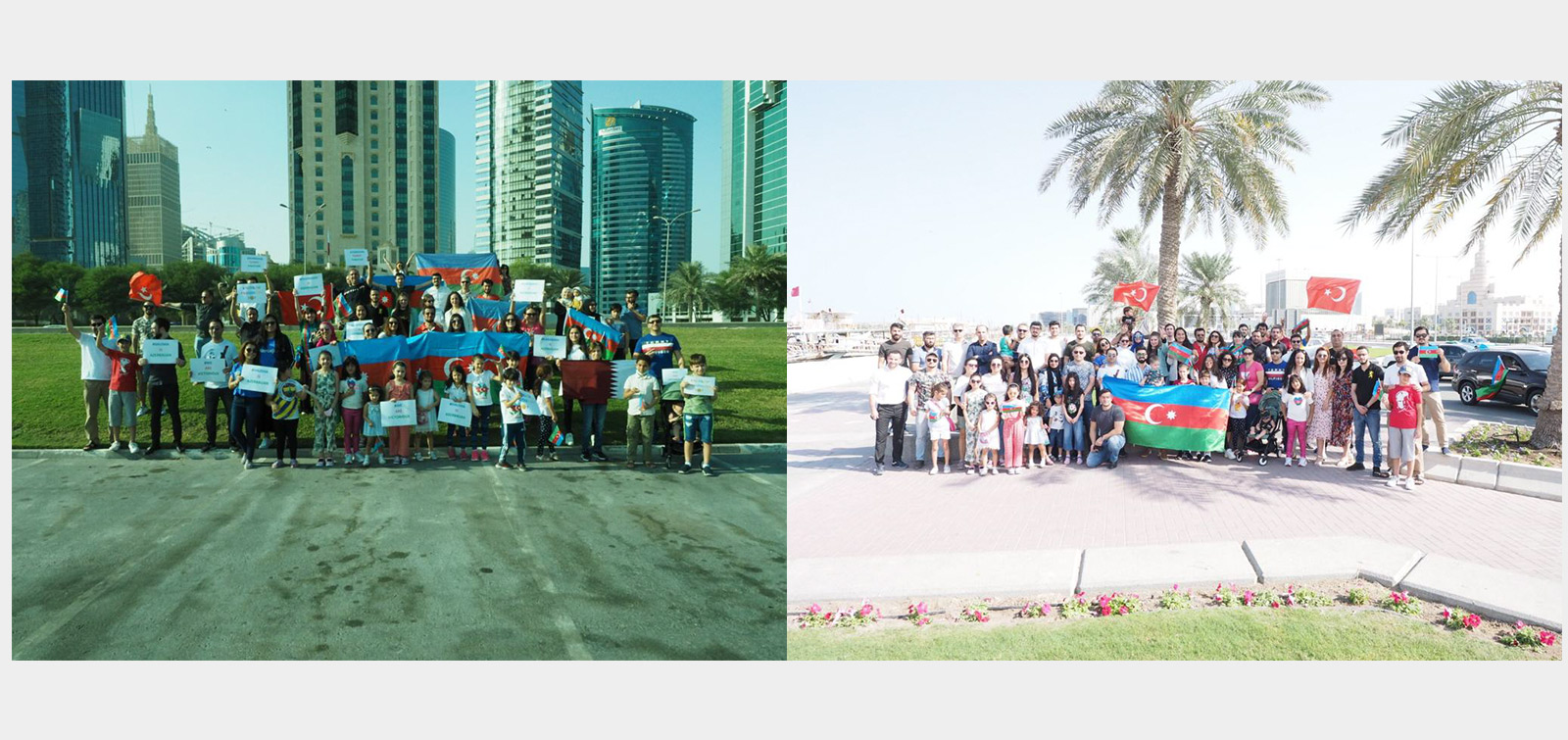 Glorious victory of Azerbaijan was celebrated with enthusiasm in Qatar
Azerbaijanis living in Qatar welcomed the victory on the liberation of our occupied lands and the restoration of the territorial integrity of our country. On the occasion of the glorious victory, the Azerbaijani diaspora in Qatar organized a rally in Doha.
Everyone from children to adults demonstrated slogans such as "Shusha is Azerbaijan!", "Karabakh is Azerbaijan!", "We are the winners!" at the event, where the flags of Azerbaijan, Turkey and Qatar were waved.
Our compatriots expressed pride in the waving of our tricolor flag in Shusha, the eye of Karabakh, as well as in other liberated lands, and thanked the glorious Azerbaijani army, President of the Republic of Azerbaijan, victorious Supreme Commander-in-Chief Ilham Aliyev for the victory.
The caravan, decorated with the flags of all three countries, moved along the streets of the city.