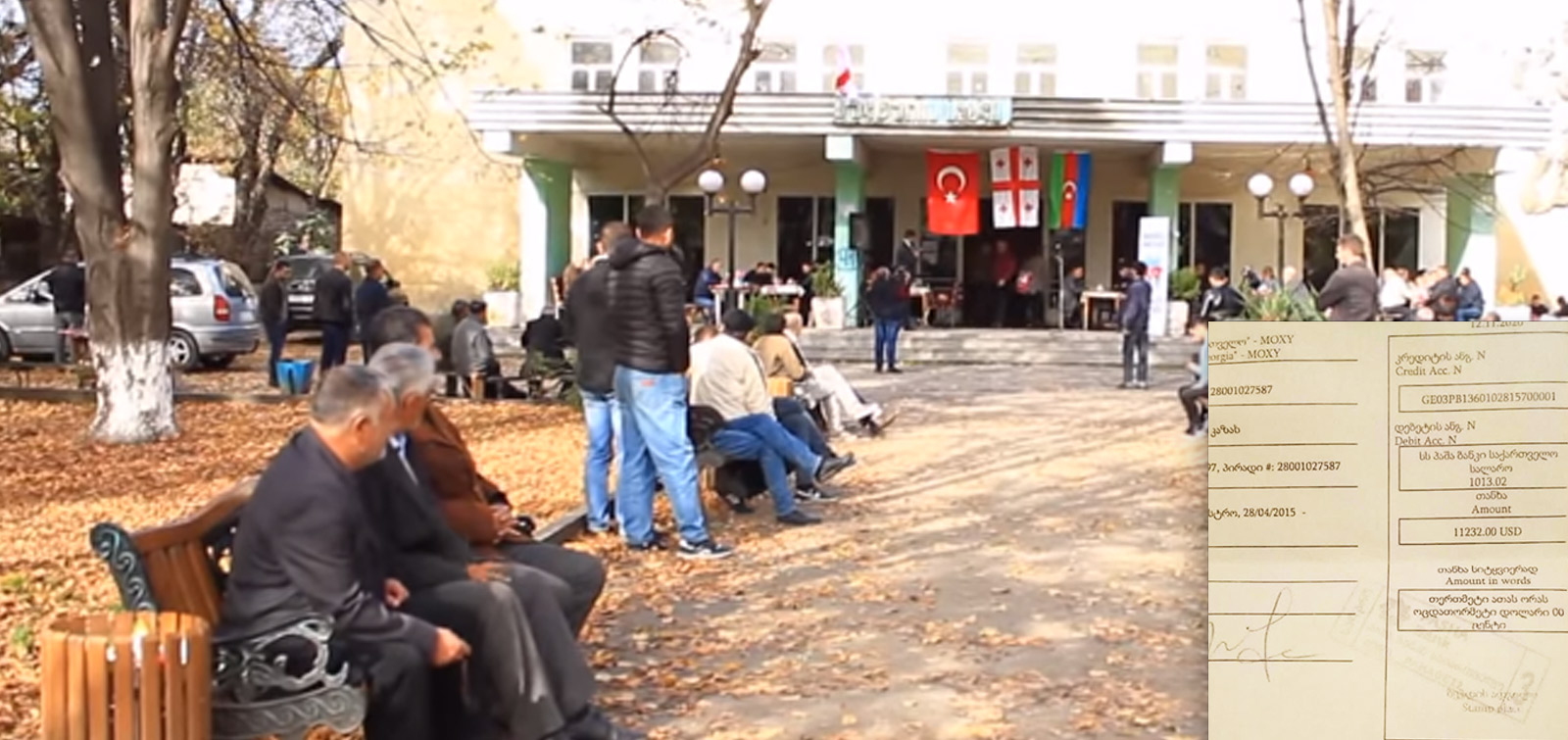 Victory gift from Sadakhli residents to the Azerbaijani army
Residents of the Sadakhli village of Georgia's Marneuli region have transferred 37,000 lari ($ 11,232) to the Azerbaijan Armed Forces Assistance Fund on the occasion of the country's historic victory.
Ismayil Gurbanov, a resident of the village, said that the charity event was initiated by our compatriots. A week ago, a fundraising campaign was announced at the Culture House in Sadakhli, and the completion of the campaign coincided with the day when Azerbaijani President, Supreme Commander-in-Chief Ilham Aliyev announced the victory of Azerbaijan and defeat of Armenia: "On that day, it was holiday for us. We are glad that we will have a small gift of 37,000 GEL for the Azerbaijani soldier, collected in the name of Sadakhli. Azerbaijanis living in the neighboring villages of Zop and Khojerny also have joined for collecting this amount".
Expressing gratitude to everyone who took part in the charity event, Ismayil Gurbanov congratulated our people on the great victory.
It should be noted that, Sadakhli village territorial unit includes Sadakhli, Burma, Khuldara, Tazakend and Molloghlu villages.