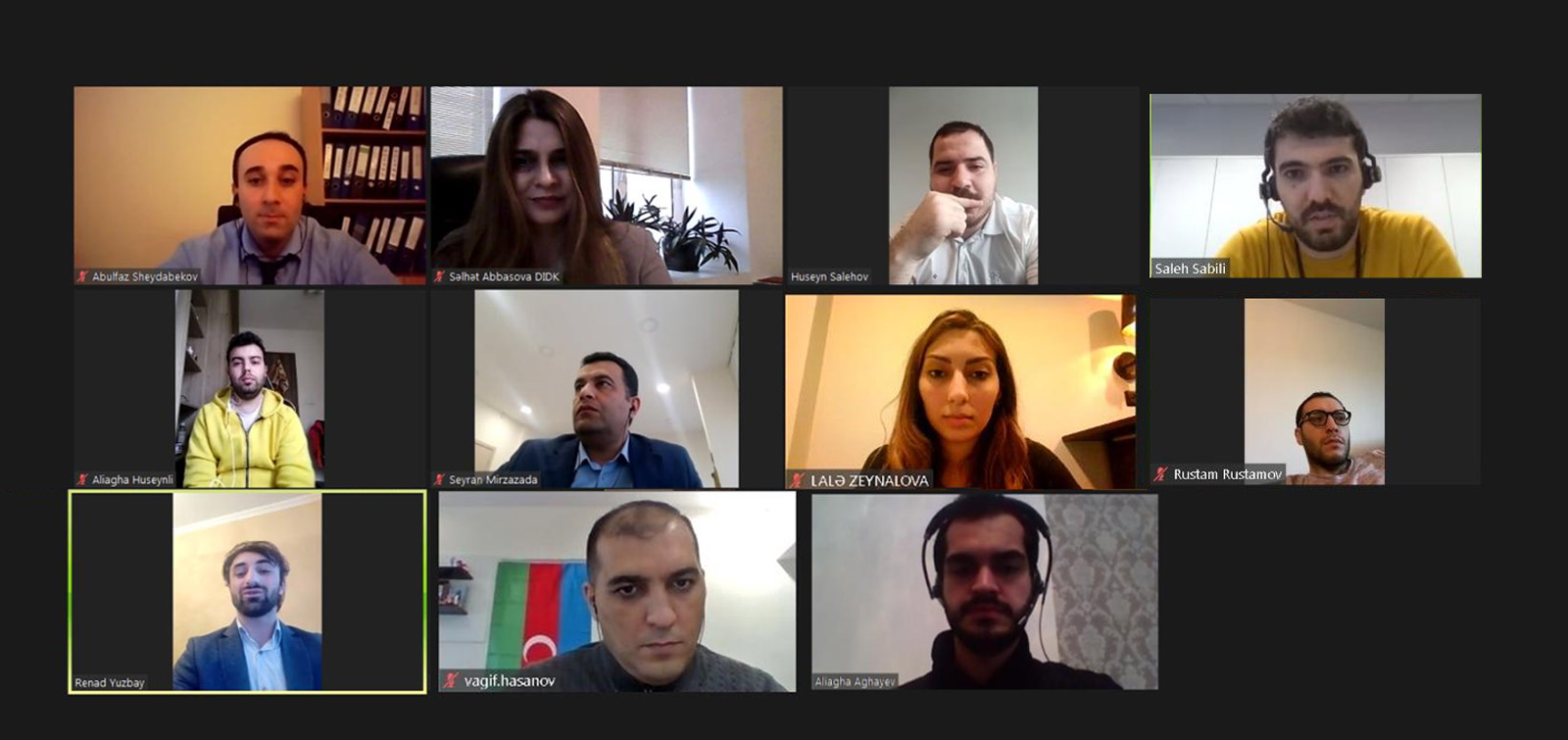 A video conference was organized by the Coordination Council of Azerbaijanis in Eastern Europe
The participants of the meeting congratulated each other on the great victory achieved in Karabakh by the courage of our brave army, the determination of the President of Azerbaijan, the victorious Supreme Commander-in-Chief Ilham Aliyev, and discussed new action mechanisms.
It was noted that the victory puts new tasks for our diaspora to protect the national interests of Azerbaijan.
Officials of the State Committee on Work with Diaspora, as well as representatives of the Coordination Council of Azerbaijanis in Eastern Europe Seyran Mirzazade, Lala Zeynalova, Rustam Rustamov, Renad Yuzbayov, Vagif Hasanov, Aliagha Aghayev, Aliagha Huseynli, Saleh Sabili, Huseyn Salehov and other participants of the meeting spoke about the goals and activities.
It was noted that both in the days of the war and in the period before it, Azerbaijanis living abroad have been closely involved in informing the international community and exposing Armenian lies, and have played an irreplaceable role in conveying Azerbaijan's true voice to the international community.
At the meeting attended by about 30 of our compatriots, discussions were held on the promotion of the rich cultural heritage of Karabakh in the world, contributions to the development of tourism in the region, informing foreign media and proposals were made.