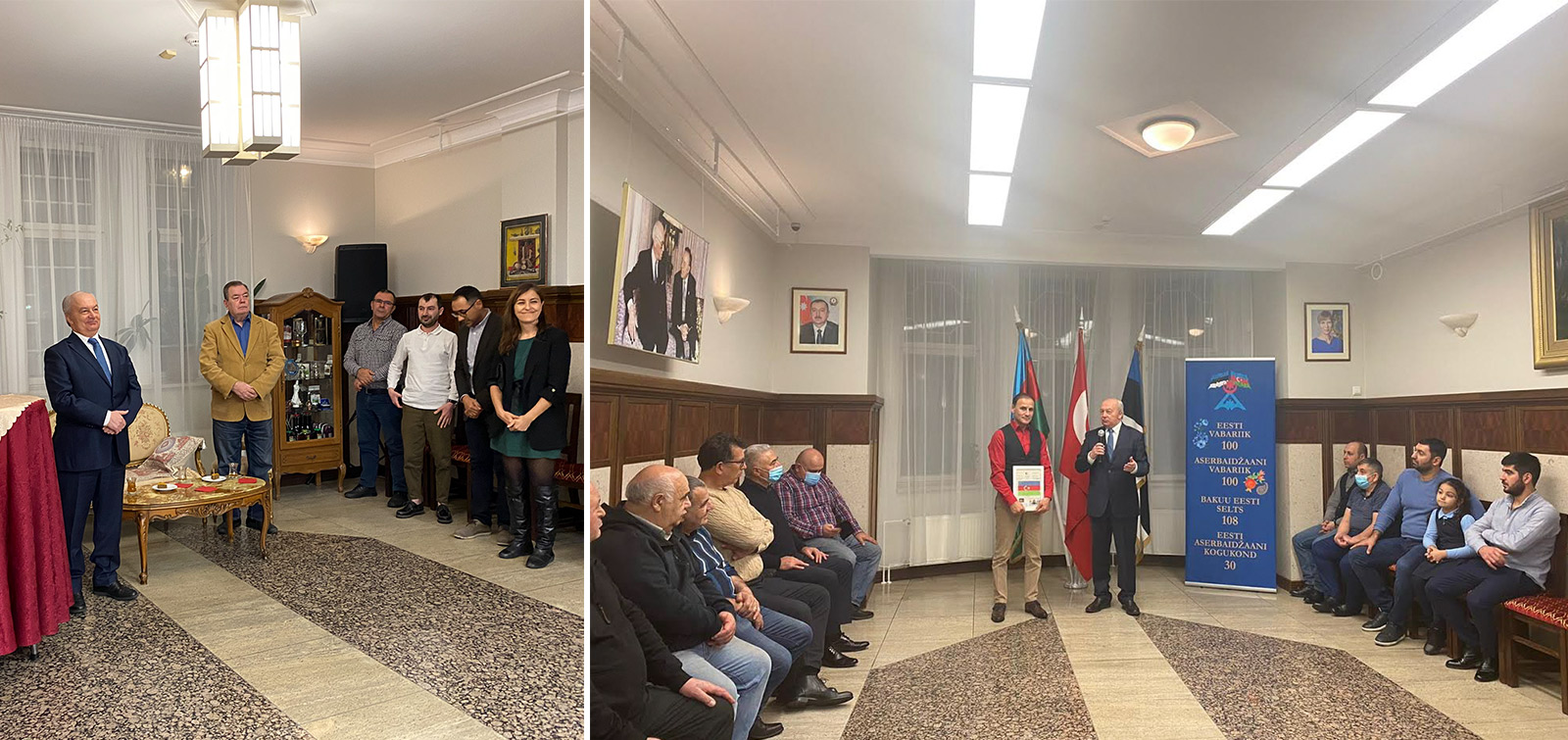 An event was held in Estonia on the occasion of National Flag Day and the liberation of Shusha
An event was organized by the Azerbaijan House in Tallinn on the occasion of November 9 - National Flag Day and the liberation of our ancient city of Shusha, as well as other lands.
The event was attended by the ambassadors of Azerbaijan and Turkey to Estonia, representatives of the diplomatic corps, representatives of the Estonian community, the Azerbaijani community and our students studying in this country.
After the playing of national anthems of Azerbaijan, Turkey and Estonia, the memory of our martyrs died in the Great Patriotic War was commemorated with a minute of silence. Then a video from the address of the President of Azerbaijan, victorious Supreme Commander-in-Chief Ilham Aliyev to our people was displayed.
Chairman of the Estonian-Azerbaijani Cultural Center Niyazi Hajiyev, head of the Azerbaijani House Zahra Gahramanli, Azerbaijani Ambassador to the country Murad Najafbeyli, Ambassador of Turkey to Estonia Inam Ozyildiz, Turkologist Artur Laast, member of the Azerbaijani community, Estonian radio employee Sanam Aliyeva spoke at the event.
Congratulating the community members, the speakers said that our compatriots living in Estonia have always supported President Ilham Aliyev, welcomed the victory news with great enthusiasm, and were proud of waving our tricolor flag, a symbol of Azerbaijan's sovereignty in the liberated lands. The importance of friendly, fraternal and strategic cooperation relations between Azerbaijan and Turkey was stressed.
Artur Laast spoke about his support for Azerbaijan's just position and his belief that Karabakh will be completely liberated as soon as possible.
Niyazi Hajiyev demonstrated the Azerbaijani flag, which he sewed with his own hands in 1988 to introduce to the Estonian public, and gave detailed information about the history of the Azerbaijani community in Estonia.