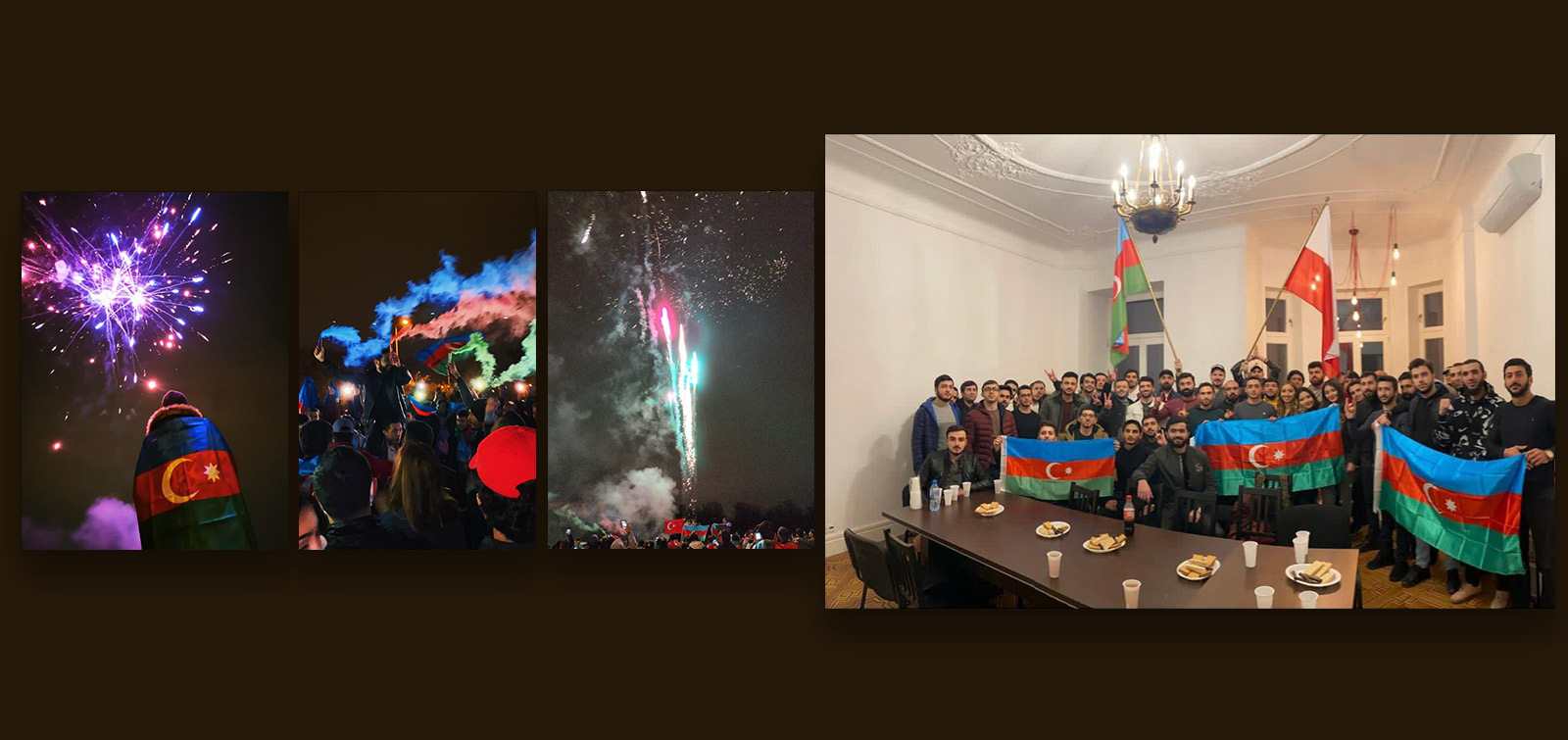 A rally was held in Warsaw on the occasion of Azerbaijan's victory in Karabakh
A motor rally was held in Warsaw under the slogan "Karabakh is Azerbaijan!" at the initiative the Coordination Council of Azerbaijanis in Poland and the Azerbaijani community in Poland. Along with Azerbaijanis living in Warsaw, our compatriots living in Krakow, Gdansk and Lublin, as well as representatives of the Ukrainian community joined the rally.
Our compatriots went round in the city streets in cars with Azerbaijani flags, passed in front of foreign embassies in Poland, and finally gathered in the central square and fired fireworks into the air.
The marchers said that the re-waving of our sacred flag in Shusha, the cradle of ancient culture, gave pride and joy to every Azerbaijani living abroad. Representatives of the Azerbaijani community expressed their gratitude to Supreme Commander-in-Chief Ilham Aliyev and our victorious army for the glorious victory on the battlefield.
Then the marchers visited the Azerbaijan House in Poland and took a photo with the tricolor Azerbaijani flag.