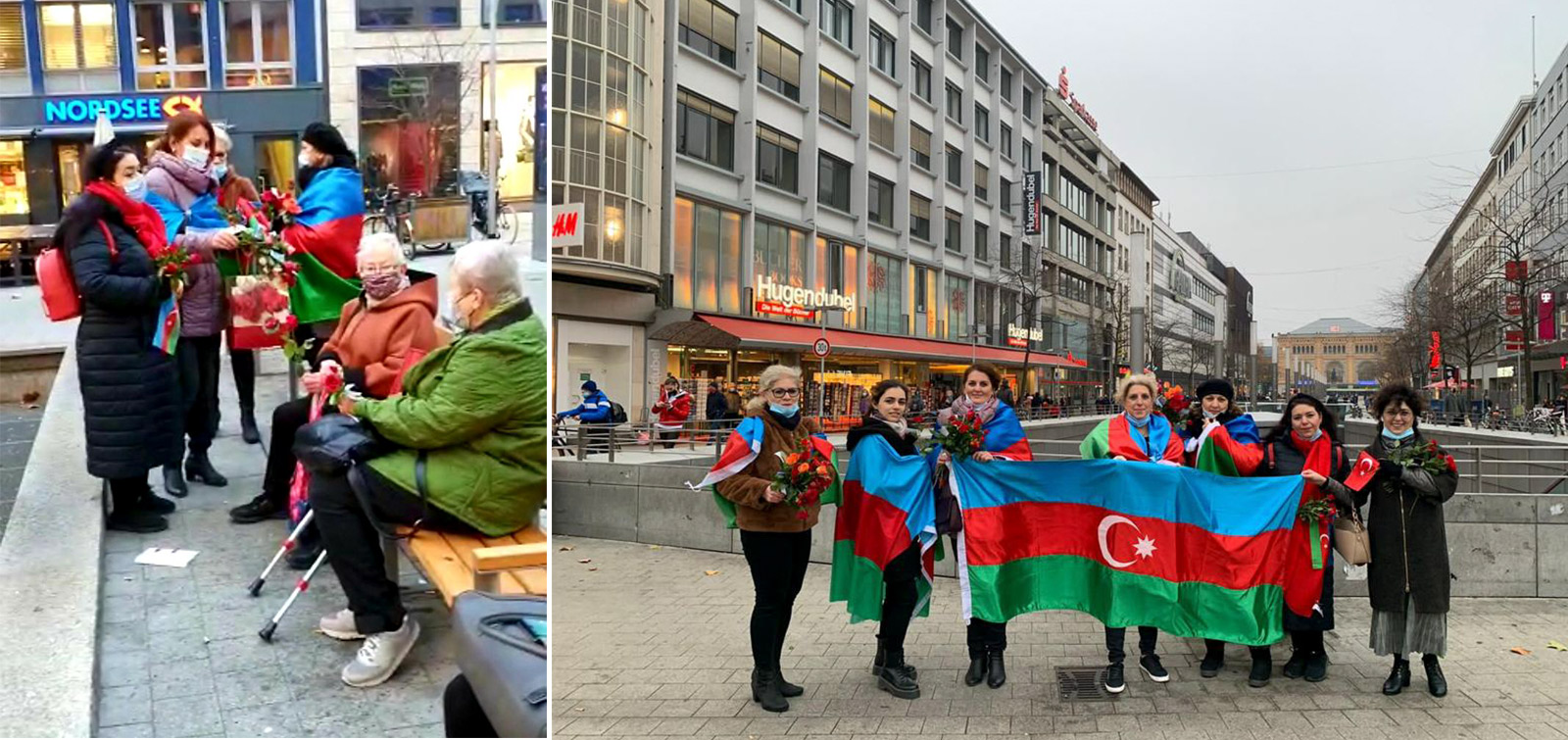 Historic victory of Azerbaijan was celebrated in Hanover
"Baku" German-Azerbaijani Friendship Society organized an action on the occasion of Azerbaijan's historic victory in the 30-year-old Armenian-Azerbaijani Nagorno-Karabakh conflict and informed the local community.
At the rally held in the center of Hanover, our compatriots presented flowers to the German elderly and informed them about the glorious victory of Azerbaijan.
The protesters also gave detailed information about the history of the Armenian-Azerbaijani Nagorno-Karabakh conflict, brought to the attention of the local community the policy of aggression and ethnic cleansing pursued by Armenia against our country.