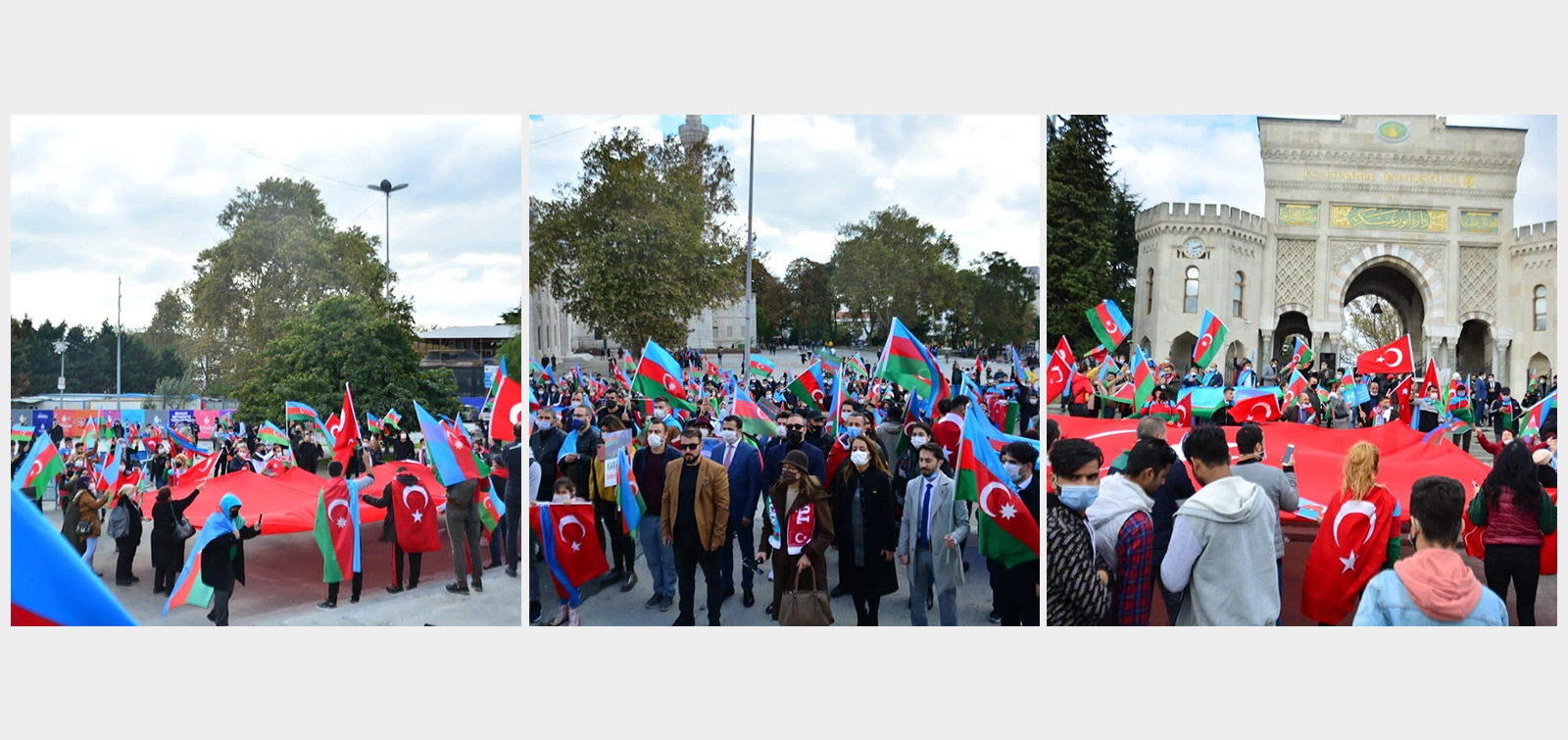 A rally for support to Azerbaijan was held in Istanbul
A rally was held in Beyazit Square of Istanbul on the occasion of the historic victories of the Azerbaijani army, as well as the announcement of the liberation of Shusha by the President of the Republic of Azerbaijan, Supreme Commander-in-Chief Ilham Aliyev.
The event, jointly organized by diaspora organizations of Azerbaijan and Turkey, demonstrated solidarity and fraternal support for Azerbaijan. The national anthems of both countries were played at the rally, and the memory of the martyrs was commemorated with a minute of silence.
Speakers at the event spoke about the aggressive policy of Armenia against our country.
Slogans calling for stop Armenia's aggressive policy against Azerbaijan were chanted at the event, where the flags of Azerbaijan and Turkey were waved.
The protesters expressed their gratitude to the victorious Supreme Commander-in-Chief and glorious Azerbaijani army on the occasion of the liberation of Shusha.