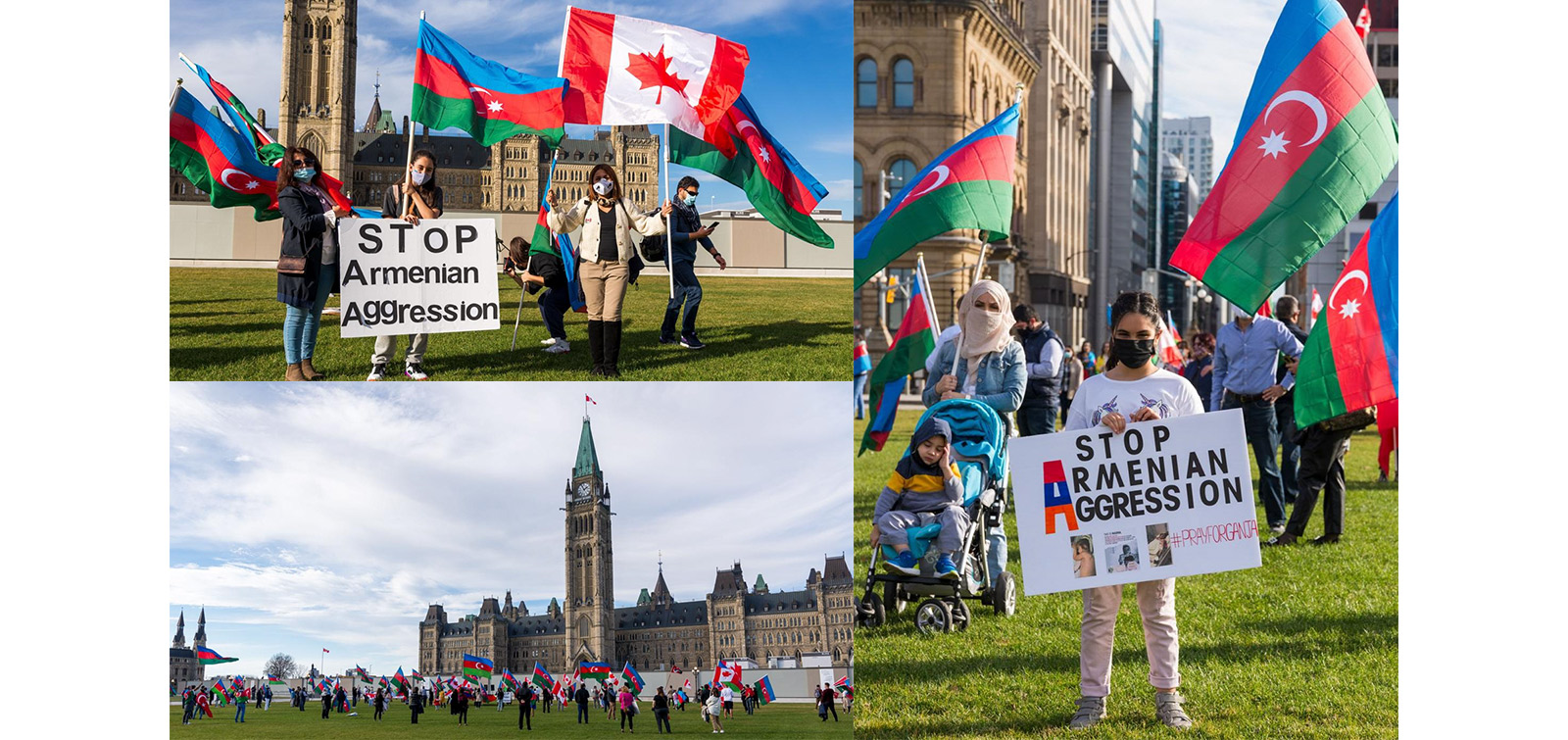 An action was held in Ottova to celebrate the liberation of Shusha from occupation
Azerbaijanis living in Canada gathered in front of the Parliament Hill in Ottova to celebrate the liberation of Shusha.
Our compatriots gathered on the square said that the liberation of the ancient city of Shusha, the cultural capital of Azerbaijan, is an indicator of the wise policy of our Supreme Commander-in-Chief, the strength of our brave army and the determination of our people.
This is one of the most glorious pages in the history of Azerbaijan. Azerbaijanis living far from their homeland said they would continue to do their best to convey the true voice of Azerbaijan and Karabakh realities to the Canadian public.
Posters with words "Stop Armenian aggression", "Pray For Ganja" were displayed and slogans "Shusha is Azerbaijan!", "Karabakh is Azerbaijan!" were chanted at the event, where the flags of Azerbaijan, Turkey and Canada were waved.