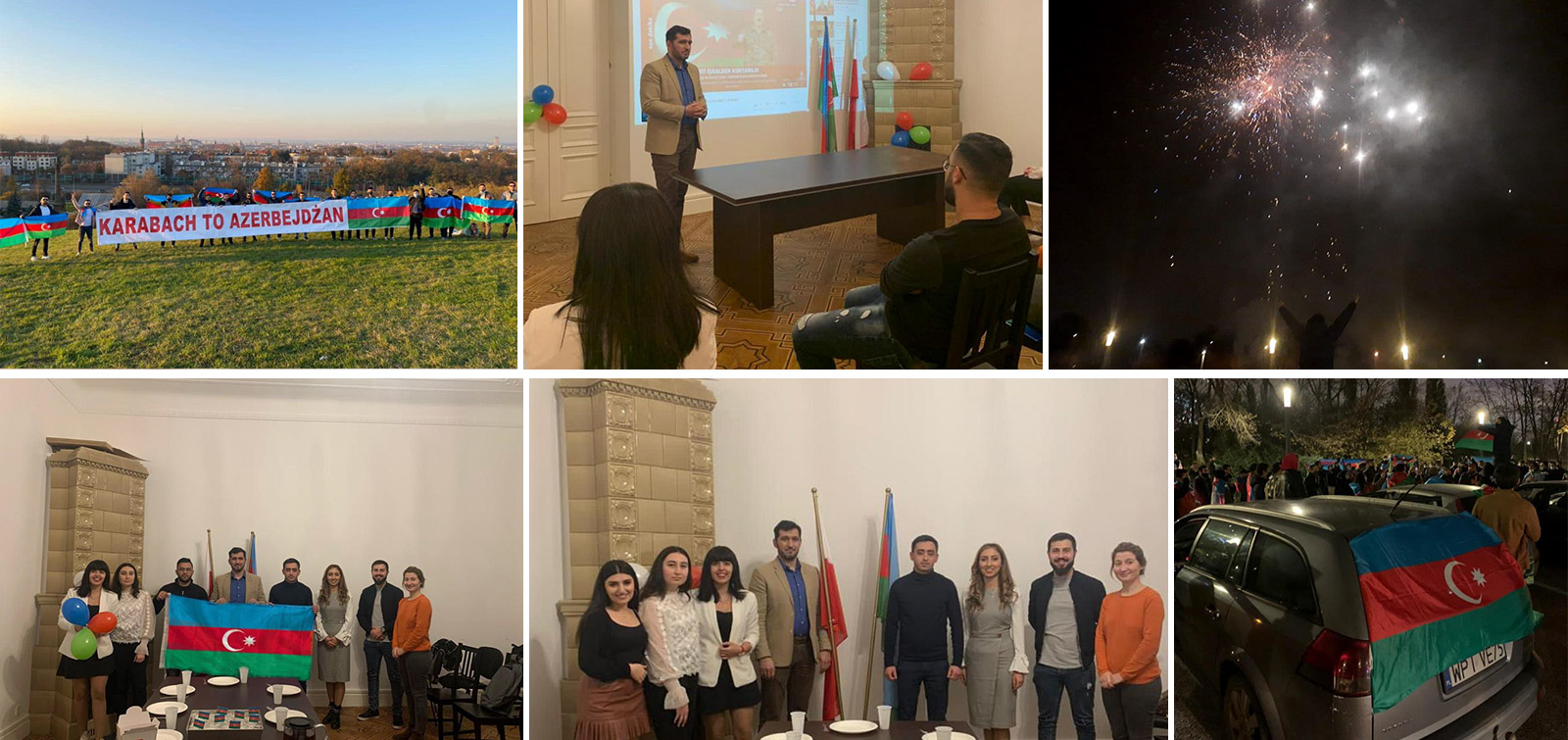 Our compatriots living in Poland celebrated the National Flag Day
An event dedicated to November 9 - National Flag Day was organized by the Azerbaijani House in Warsaw. Noting that our tricolor flag is a symbol of our independence, our compatriots said that today every Azerbaijani is proud of the state flag.
Azerbaijanis living in Poland have enthusiastically welcomed the liberation of Shusha, the pearl of Karabakh, the cradle of our people's culture. Our compatriots gathered in the center of Warsaw to commemorate the martyrs with a minute of silence.
Then, a rally was held in front of the building of Azerbaijani Embassy in Poland starting from the center of Warsaw, passing through the Narodovy Stadium.
During the march, the slogans "Karabakh is Azerbaijan!", "Welcome to Shusha!" were chanted in Polish.
It should be noted that, similar events were held in Krakow, Wroclaw, Lodz and Lublin, Poland.