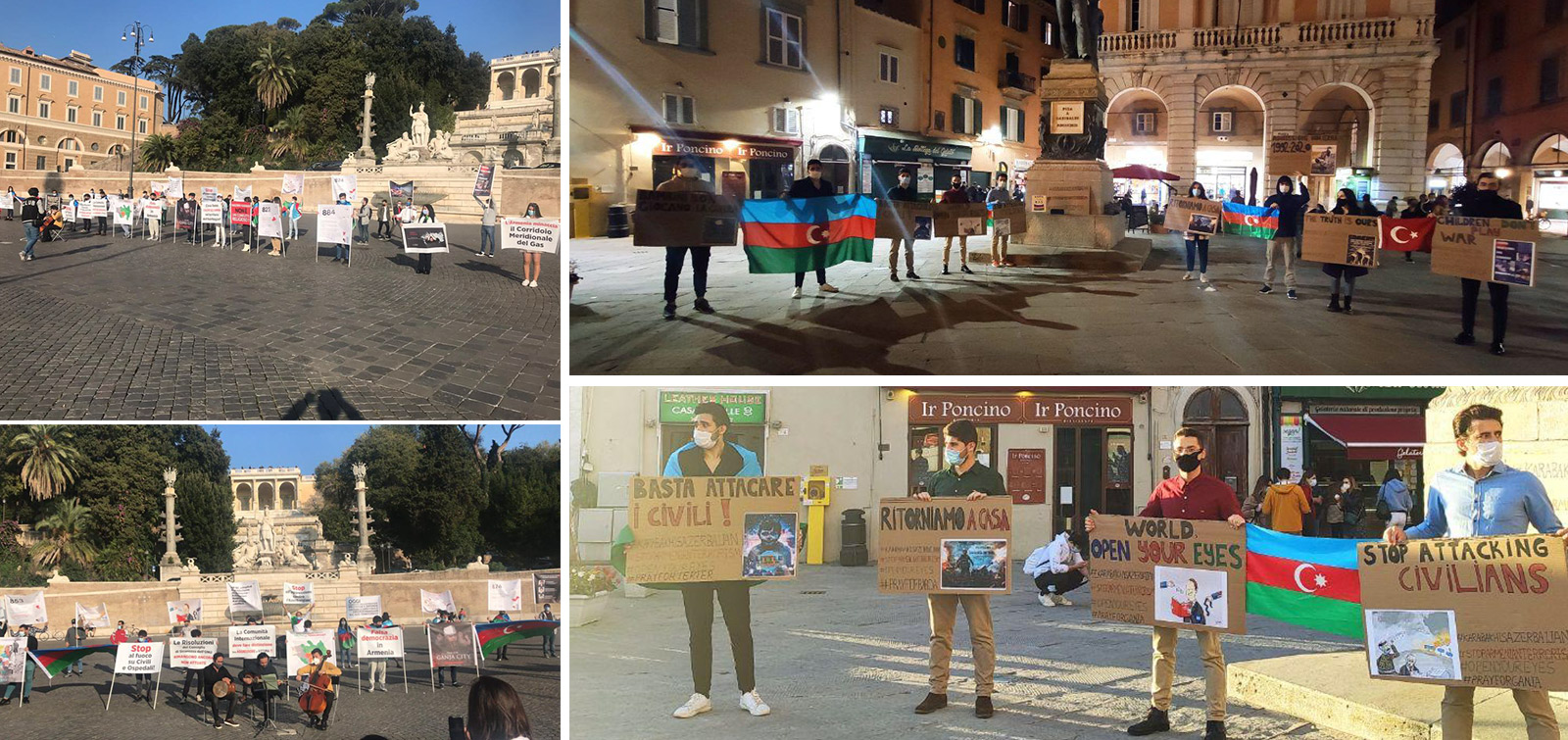 An event dedicated to "November 9 - National Flag Day" was held in Rome and Pisa, Italy
An event was held in Rome and Pisa, Italy on the occasion of "November 9 - National Flag Day" at the initiative of the Italia-Azerbaijan Union.
It was noted at the events organized with the participation of Azerbaijani youth studying in Italy that the re-waving of the tricolor flag in the occupied territories of Azerbaijan, a symbol of the sovereignty of the Azerbaijani state, gave joy and happiness to Azerbaijanis around the world. Young people singing the song "Ay Lachin" accompanied by Italian musicians at "The Fontana della Dea Roma" square in Rome attracted the attention of the city's residents.
Participants of the event tried to bring the Karabakh truth to the attention of Italian society through information boards and posters on the military provocations of the occupying Armenian army, acts of vandalism against the civilian population of Azerbaijan, the killing of innocent people and infants far from the conflict zone, destruction of civilian objects.
The event commemorated the victims of Armenian terror in Ganja and Barda, as well as in other settlements.