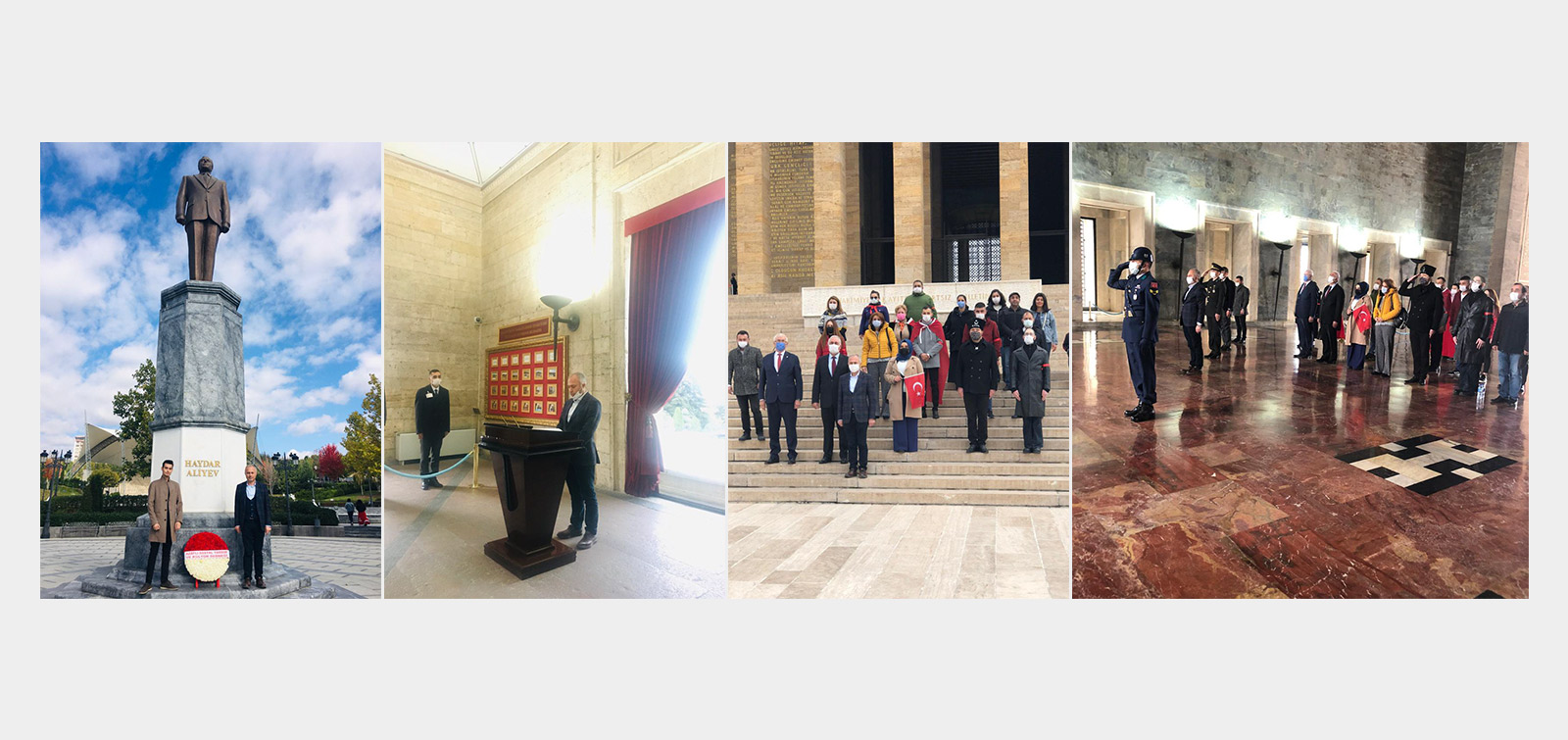 An event dedicated to the National Flag Day of the Republic of Azerbaijan and Ataturk Memorial Day was held in Ankara
Anitkabir was visited in Ankara on the occasion of the State Flag Day of the Republic of Azerbaijan and the Day of Remembrance of Mustafa Kemal Ataturk. Visiting the mausoleum, the head of the Azafli Social Assistance and Culture Association, lawyer Arzuman Azafli and members of the association first paid tribute to Mustafa Kemal Ataturk and laid a wreath at the mausoleum on behalf of the association. Then the head of the Association Arzuman Azafli wrote the following words in the Memorial Book of Anitkabir: "Dear Ataturk, today we are in your presence because of Flag Day of Azerbaijan and Your Memorial Day ..."
Then, the head and members of the Association went to the park named after national leader Heydar Aliyev in Ankara Batikent and laid a wreath at the statue. Participants of the event visited the grave of the founder of the first Democratic Republic of Azerbaijan in 1918-1920, Mammad Amin Rasulzade, and laid a wreath at his grave.
The event commemorated the martyrs with a minute of silence, the anthems of both countries were played and the text of the statement addressed to the media of Turkic-speaking countries was read.
Board member Narmin Mirzayeva recited Bakhtiyar Vahabzade's poem "Flag". Emphasizing that "State Flag Day" has been celebrated since November 9, 2009 in accordance with the Order of the President of the Republic of Azerbaijan Ilham Aliyev, she informed the participants about the colors of our tricolor flag, the moon and the eight-pointed star.