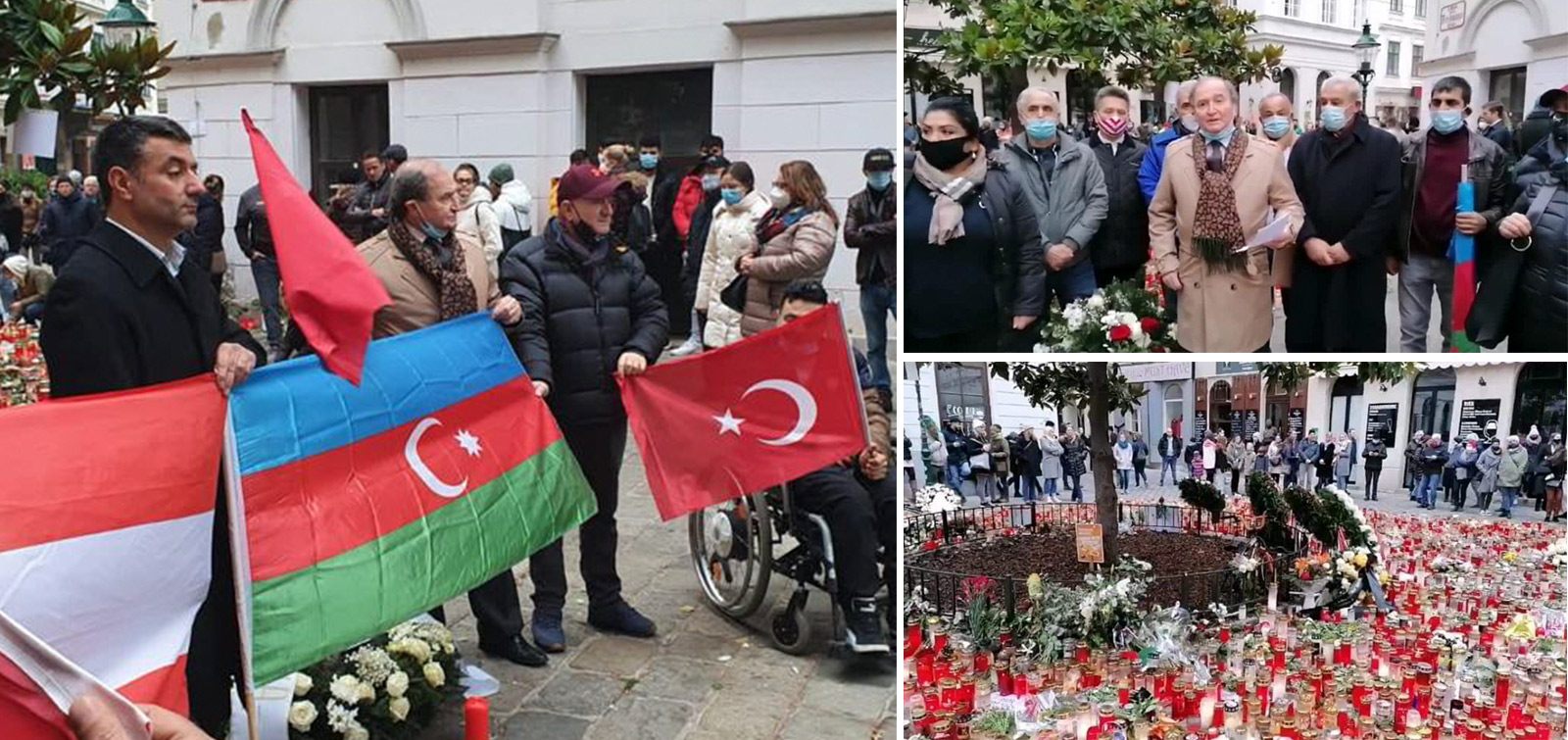 Victims of Vienna terror were commemorated in Austria
"Azer Der" Society together with Turkish communities operating in Austria commemorated the victims of the terrorist attack in Vienna. The participants of the event condemned the terror by laying flowers at the memorial in the center of the city.
Diaspora representatives said that terrorist acts are unacceptable and a serious crime, regardless of where they take place in the world. Our compatriots also informed the city residents about the terrorist acts committed by the occupying Armenian army against the civilian population of Azerbaijan.