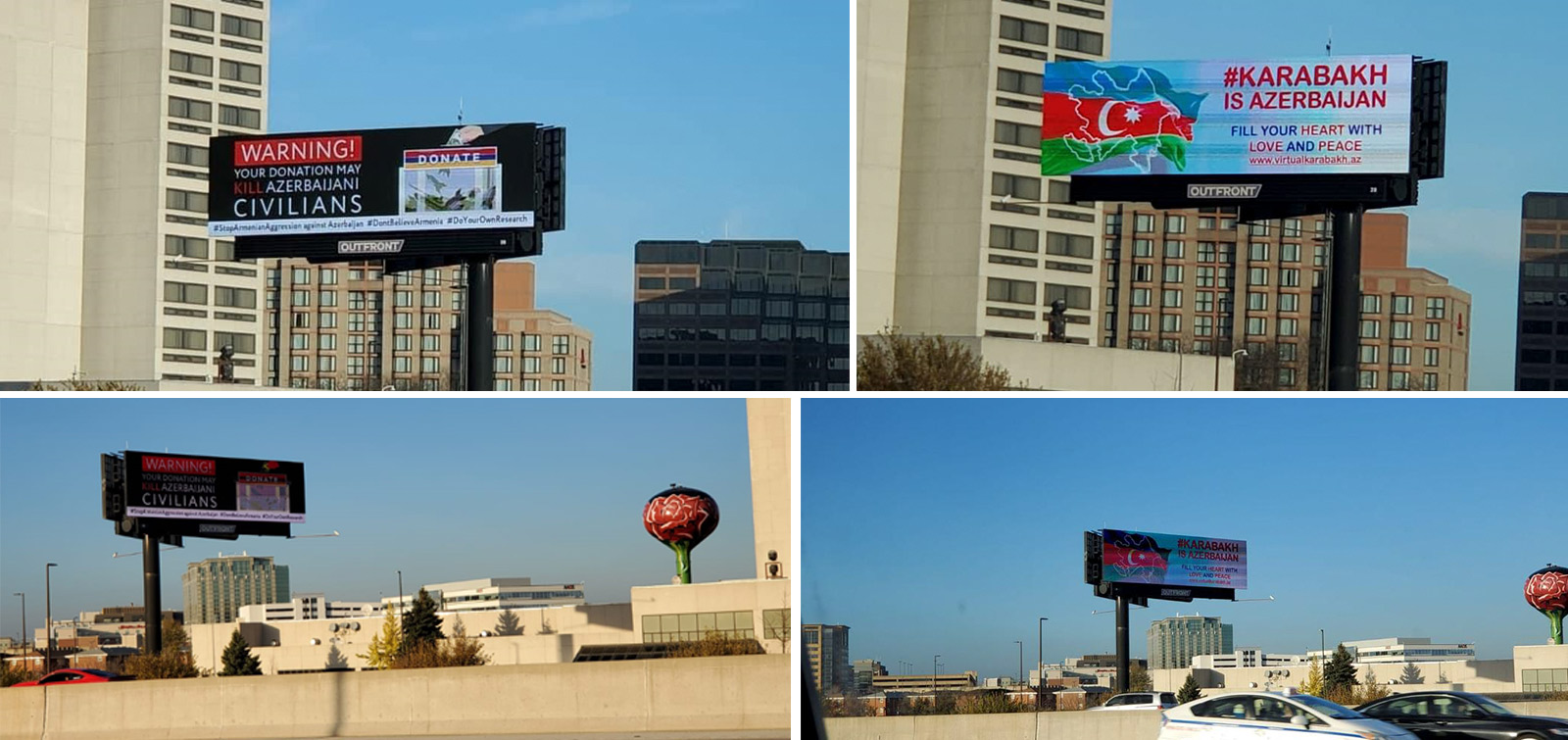 The slogan "Karabakh is Azerbaijan" on the roads of Chicago
At the initiative of the Azerbaijan Center for the Midwest and with the support of the State Committee on Work with Diaspora, placards with the image of the Azerbaijani flag and the slogan "Karabakh is Azerbaijan!" were installed on the central roads of Chicago, USA. The boards also inform that Armenians target civilian Azerbaijanis.
The head of the center, Farid Mammadov, said that electronic boards were installed on the road from Ohare International Airport to the city, as well as on the James Addams Memorial Tollway and River Road. This tradition will be continued in other US cities.
Our compatriot said that Azerbaijanis living in the United States are doing their best for delivering Armenia's policy of aggression and terrorism to the attention of the world community.