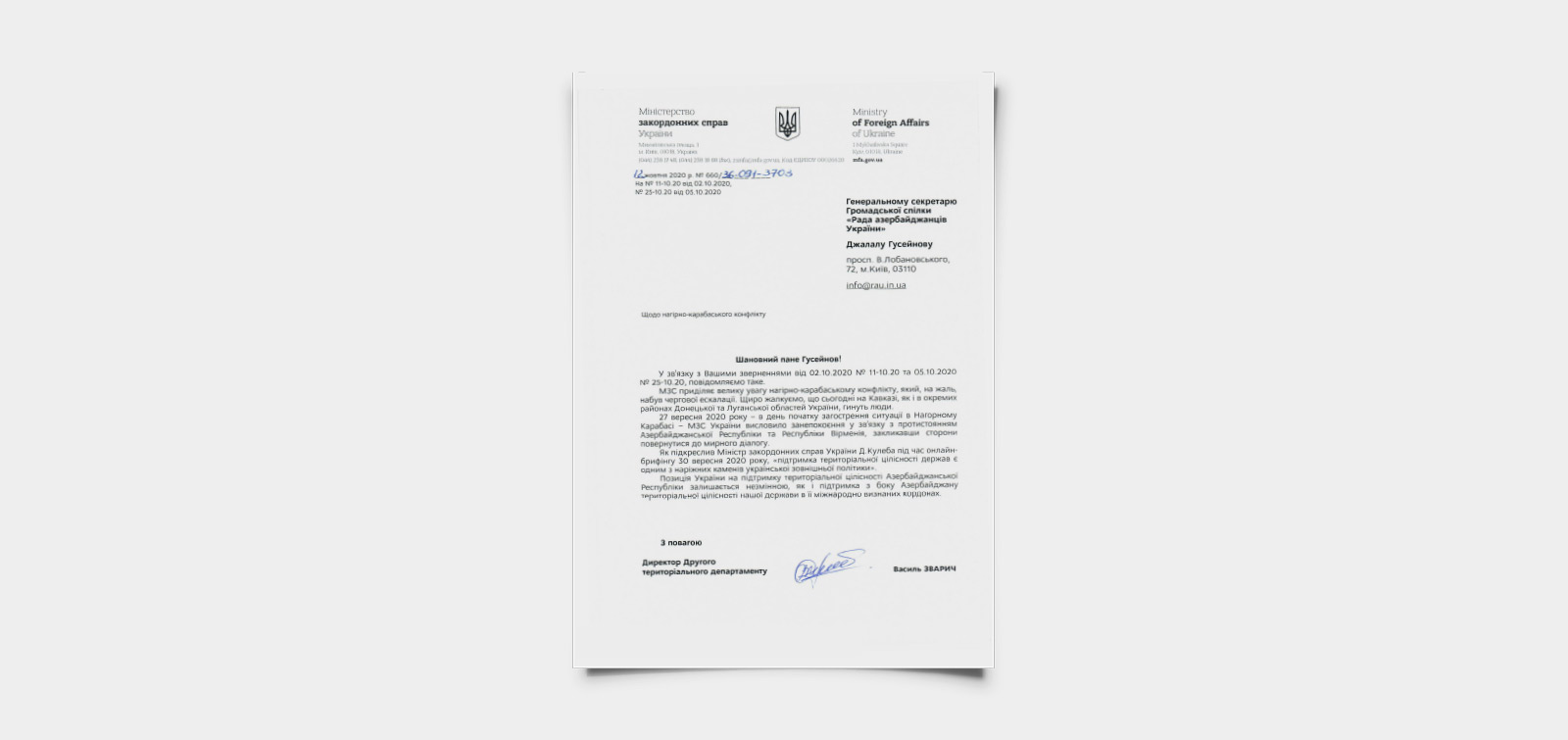 Ukraine has reaffirmed its support for Azerbaijan
The Ministry of Foreign Affairs of Ukraine has stated once again its position on the territorial integrity of foreign countries.
This was noted in response letter of Foreign policy department to Jalal Huseynov, Secretary General of the Rada of Ukraine Azerbaijanis.
The letter said that on September 27 - the day of escalation of the situation in Nagorno-Karabakh - the Ukrainian Foreign Ministry expressed concern over the escalation of the confrontation between Azerbaijan and Armenia and called on the parties to return to peace talks. At an online briefing on September 30, Minister of Foreign Affairs Dmitry Kuleba said that "support for the territorial integrity of states is a cornerstone of Ukraine's foreign policy."
It was once again brought to the attention of our compatriot that Ukraine's position on supporting the territorial integrity of Azerbaijan remains unchanged: "Ukraine supports the territorial integrity of Azerbaijan within its internationally recognized borders".