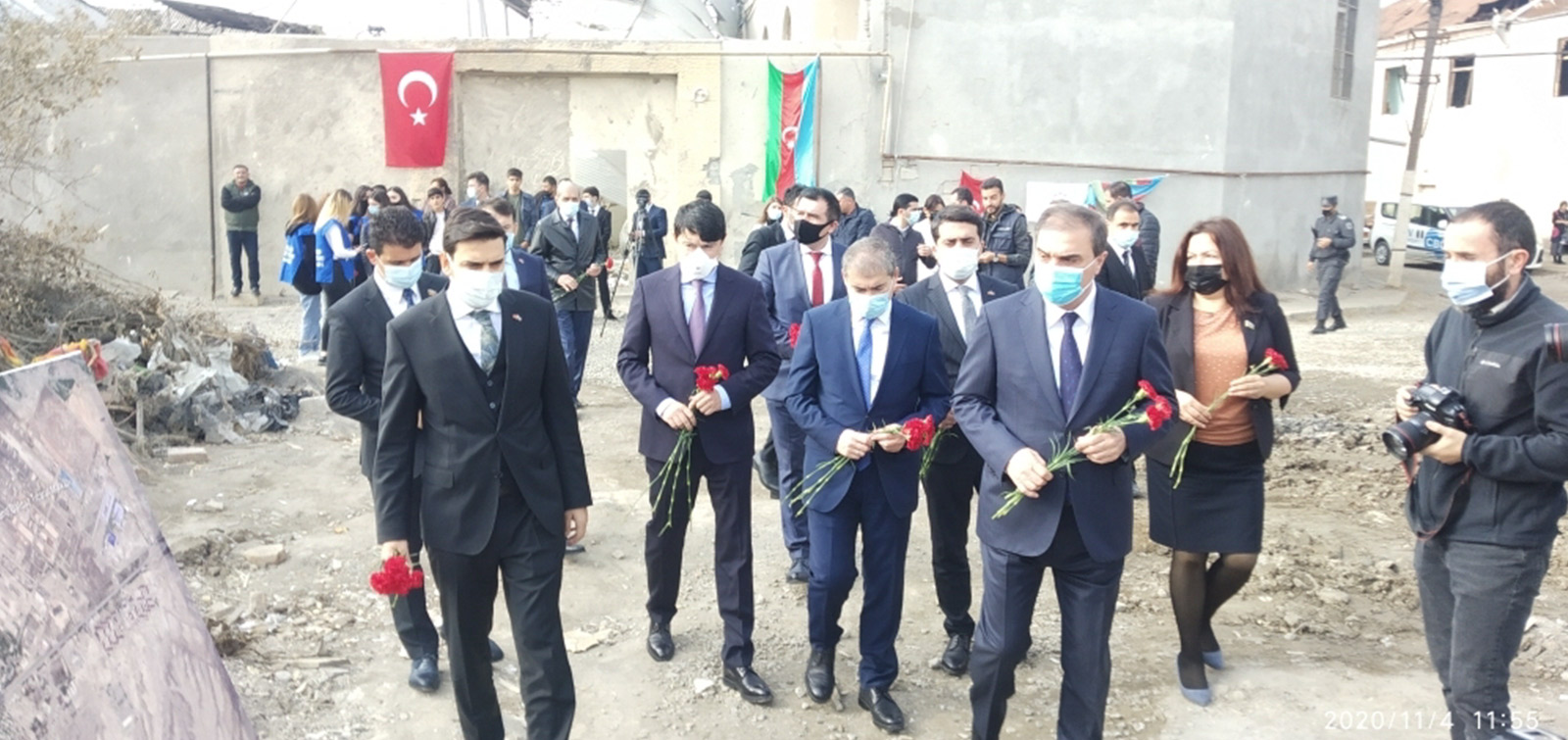 A delegation led by the head of the Office of Turks and Related Communities Living Abroad have been to Ganja as a part of the visit to Azerbaijan
A Turkish delegation led by Abdullah Eren, head of the Presidency for Turks Abroad and Related Communities, visited Ganja on November 4 as a part of the visit to our country.
The delegation got acquainted with the vestiges of the crime caused by the rocket attacks of the Armenian armed forces in the central part of Ganja, the second largest city of Azerbaijan, located far from the frontline.
The delegation of the brotherly country was accompanied by the Chairman of the State Committee on Work with Diaspora of the Republic of Azerbaijan Fuad Muradov, deputies of the Milli Majlis and other officials.
The delegation was informed that the occupying Armenian armed forces, violating the norms and principles of international law, the Geneva Conventions of 1949 and their Additional Protocols, as well as the requirements of the humanitarian ceasefire agreed upon at their insistence, deliberately targeting the civilian population of Azerbaijan, continues to shell the settlements with heavy artillery.
After a crushing defeat on the battlefield, the Armenian armed forces target the surrounding cities and villages, as well as settlements and civilian objects far from the frontline. On October 11 and 17, the second largest city of Azerbaijan, Ganja, was shelled from Armenia by ballistic missiles. 26 civilians, including one kid, five children and 10 women, were killed and more than 90 were injured in rocket attacks on the sleeping city at night.
One of such war crimes committed in recent days is the targeting of the Barda region, which has a population of 100,000. On October 27 and 28, 27 civilians, including one child and eight women, were killed and many civilians were injured as a result of the shelling of the city of Barda with internationally banned cassette-type missiles.
As a sign of respect for the memory of civilians killed during the Armenian terror, the delegation laid flowers around the destroyed apartment building and prayed for the souls of the victims.