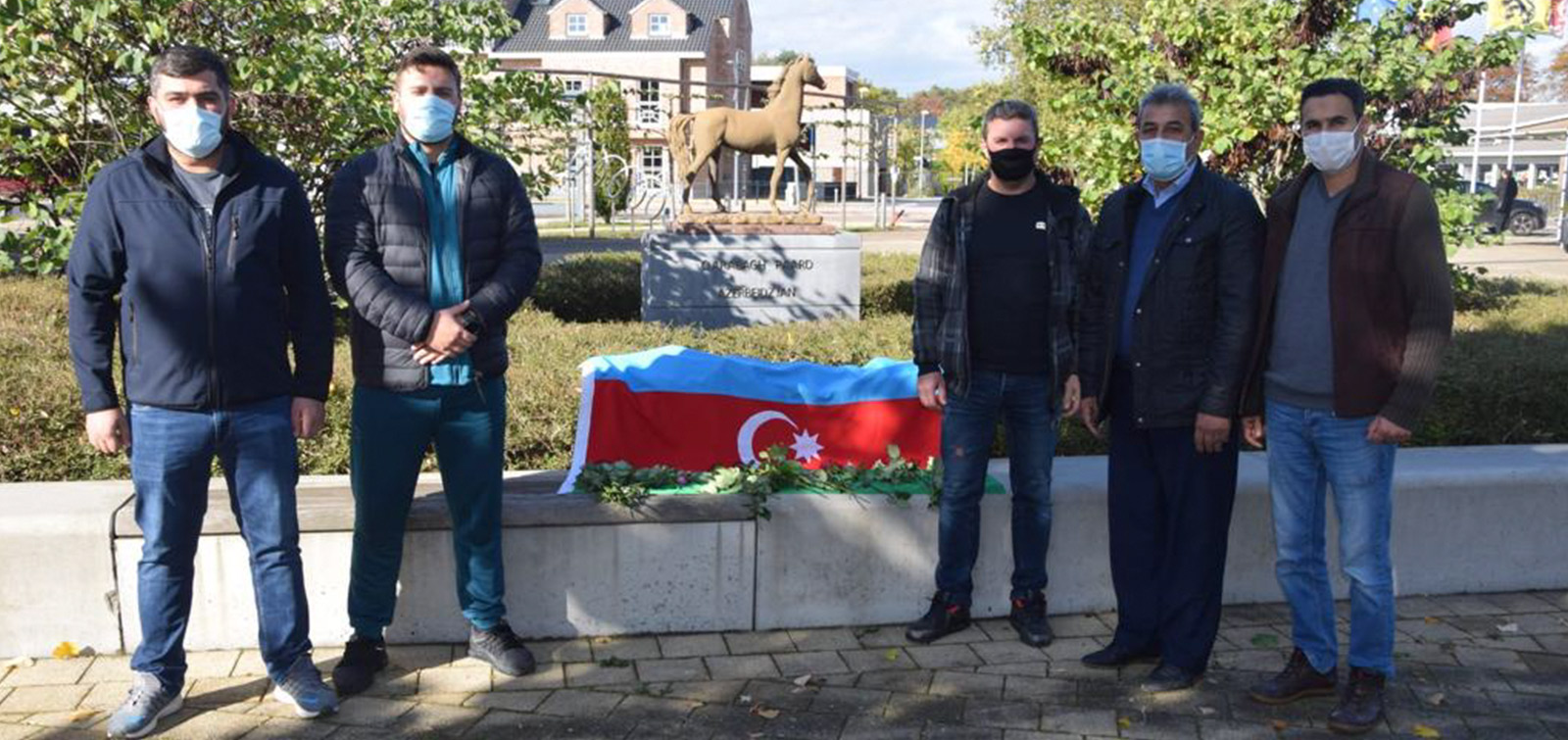 The memory of the terror victims was commemorated in the Ham, Belgium
The memory of civilians who lost their lives as a result of the attack of the occupying Armenian army on the cities of Barda and Ganja, as well as other settlements with heavy artillery, as well as the martyrs who died for the territorial integrity of Azerbaijan was commemorated in Ham, Belgium.
Speaking at the commemoration ceremony attended by representatives of the Azerbaijani and Turkish communities, the chairman of the Belgium-Azerbaijan Friendship Society, Aykhan Demirci, spoke about the terrorist acts committed by Armenia in Azerbaijan. He said that the deliberate targeting of civilians and innocent children by the occupying Armenian army is unacceptable.