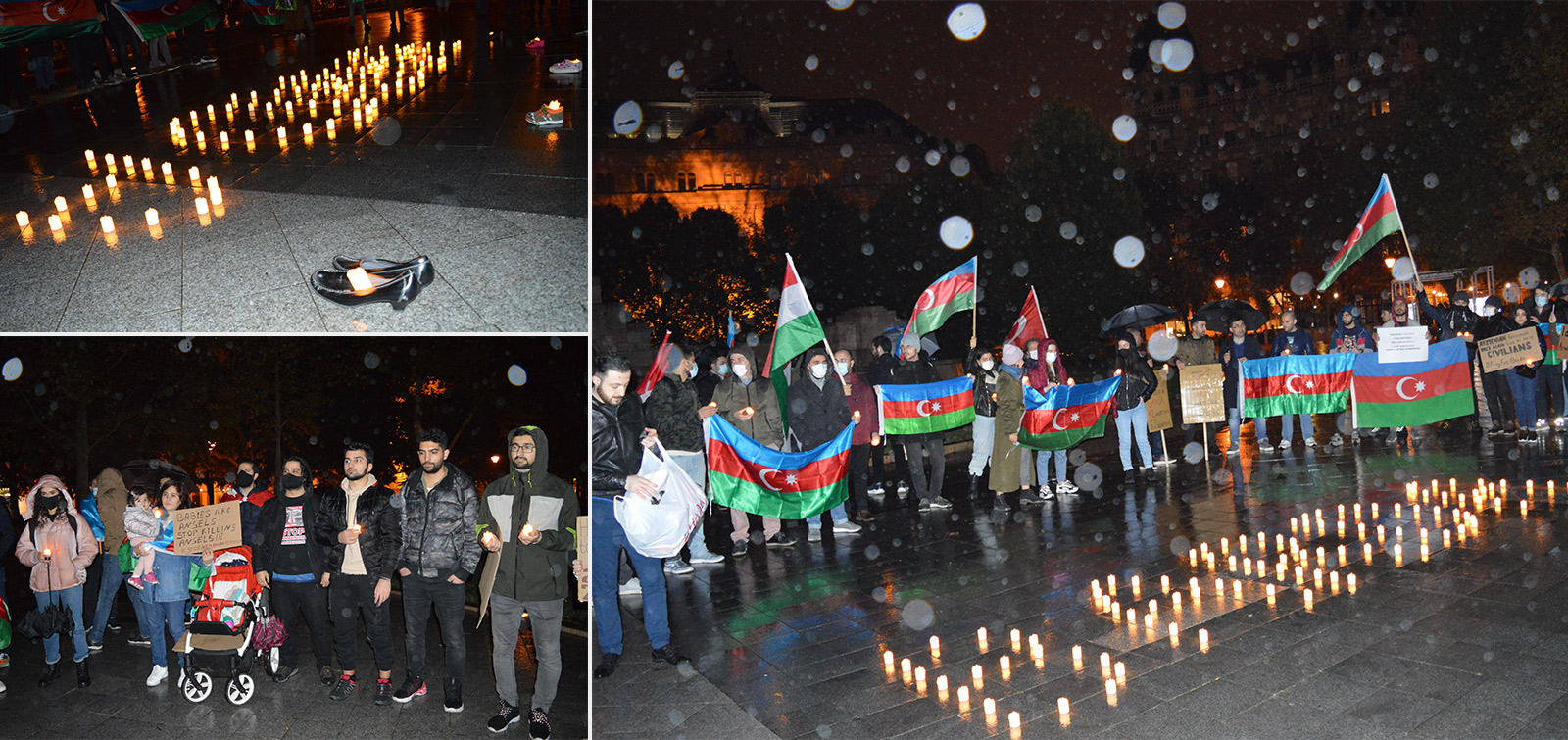 Barda terror was protested in Budapest
At the initiative of the Azerbaijani community and students living in Hungary, a ceremony to commemorate the victims of Barda and Ganja terror was held in Freedom Square in Budapest.
The action to inform the public about the terrorist acts of the occupying Armenian army in Barda, Ganja and other settlements, the killing of civilians, including minors and women began with a minute of silence for the memory of the terrorism victims.
During the action, 50 young compatriots held information boards and slogans "Babies are angels, stop killing angels!", "I am peace, but Armenia killed me!", "Pray for Barda!" reflecting the aggressive policy of Armenia, the terrorist acts committed by Armenians in Ganja and Barda cities. The word "Barda" was reflected in the square with burning candles and empty shoes were placed around it.
Residents of the city interested in the action were informed that the occupying Armenian army targeted civilians in Azerbaijan with cluster missiles, the use of which is prohibited against civilians.