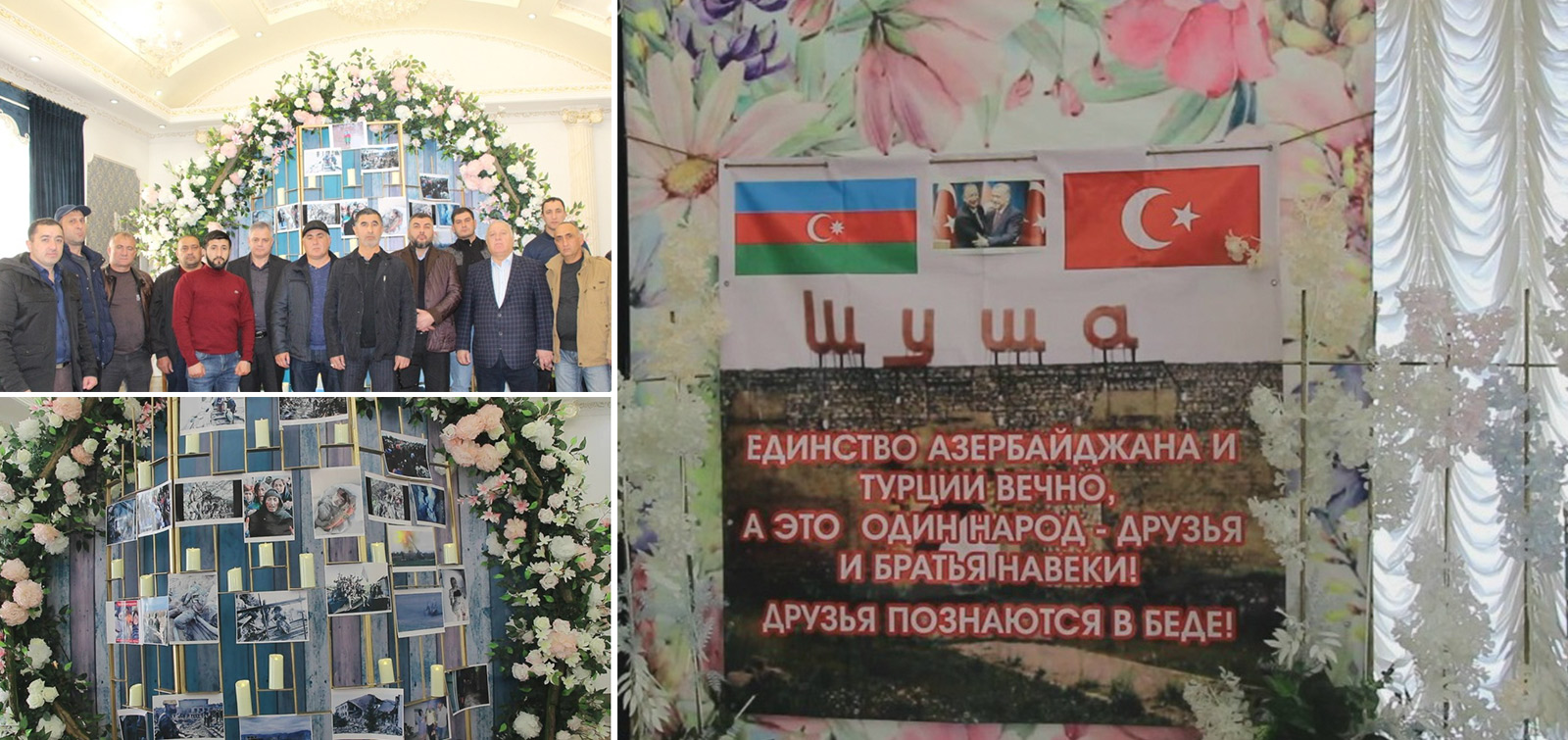 Armenian terror in Barda and Ganja was condemned in Kyrgyzstan
A commemoration ceremony was organized by the "Azeri Public Union of the Kyrgyz People's Assembly in Bishkek. The event commemorated the memory of our civilians who died as a result of terrorist acts committed by the occupying Armenian army in Barda and Ganja cities of Azerbaijan, as well as in other settlements.
Prayers were said for the souls of our martyrs and victims of terrorism who died for the restoration of Azerbaijan's territorial integrity. Chairman of the Union Azizagha Aliyev, Mufti of the Azerbaijani Mosque in Bishkek Marifat Shirinov and Mufti of the Azerbaijani Mosque in Chu, Kazakhstan Saleh Gasimov expressed support for the just struggle of Azerbaijan, strongly condemned the bloody crimes and terrorist acts committed by Armenians.
It should be noted that more than 35 photos on the painful consequences of terrorist acts were displayed at the ceremony, candles were lit and informational booklets were distributed to the participants.
The event was attended by representatives of the Azerbaijani, Kazakh, Tatar and Kyrgyz communities.