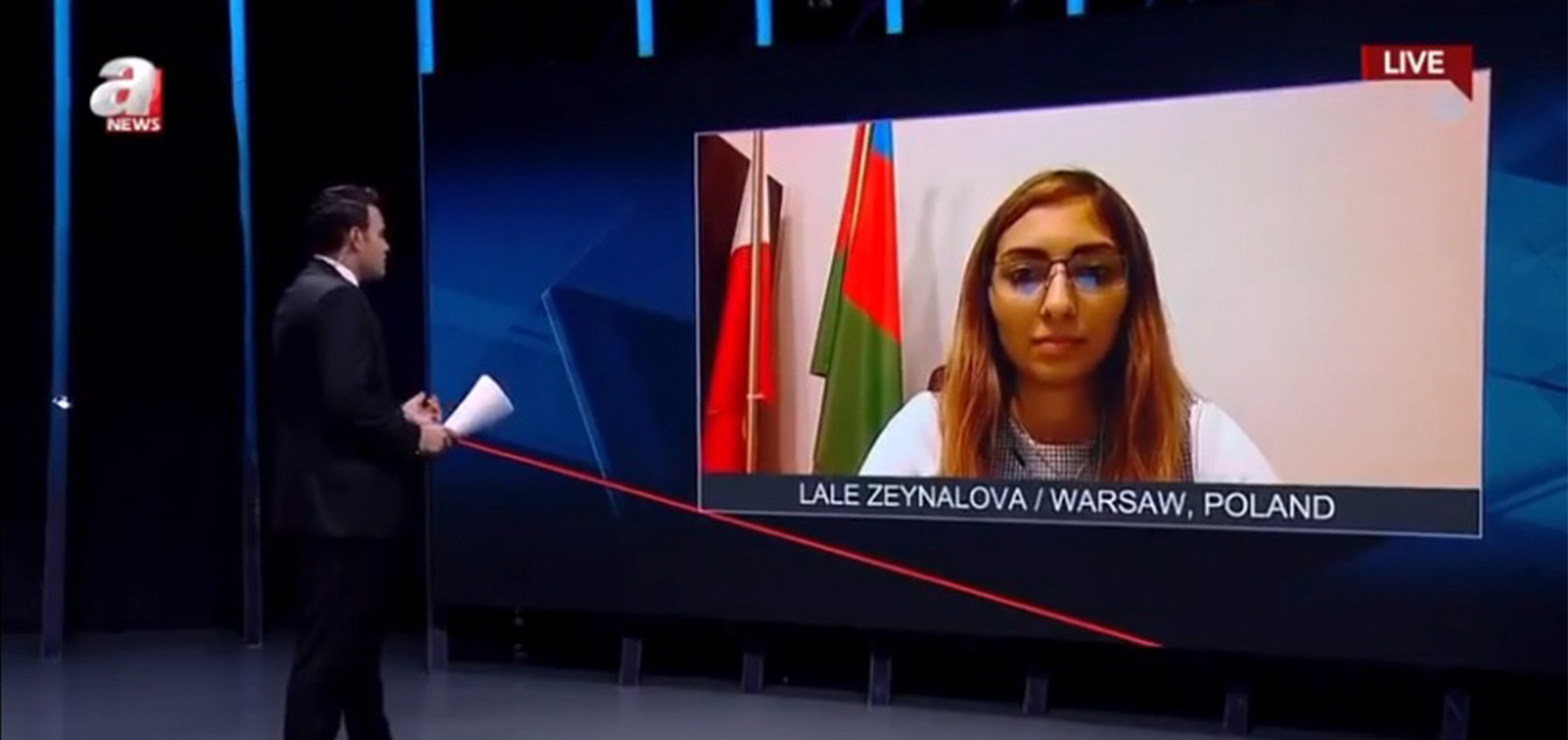 Poland media drew attention to the Katowice incident and Armenia's aggressive policy against Azerbaijan
Representatives of the Azerbaijani diaspora abroad continue to inform the media of the countries where they live in about the processes taking place as a result of Armenia's military provocations against our country.
In an interview with "ANews" English-language television and "Wnet" radio, the head of the Azerbaijani House in Poland, Lala Zeynalova, spoke about Armenia's aggressive policy against Azerbaijan and the incident caused by this policy in Katowice.
The head of the Azerbaijani House noted that Azerbaijani army counterattacked in response to Armenia's large-scale attack on Azerbaijan on September 27 and heavy artillery fire on civilian objects far from the line of contact and in accordance with international law, Azerbaijan has begun to liberate our lands, which have been occupied for 27 years.
Our compatriot reminded that the humanitarian ceasefire reached between the parties on October 10 with the mediation of Russia was grossly violated by Armenia on October 11 and October 17. Missiles strikes were launched at a residential area of Ganja outside the frontline and ruthless terrorist acts were committed against civilians. As a result, 25 people died and many were injured. Among them there are children, teenagers and babies who have lost both parents. "We call on the world community and international organizations to influence the Armenian government to stop its aggressive policy, immediately liberate the occupied Azerbaijani territories and act in accordance with international law," Lala Zeynalova stressed.
Opposing Armenian Ambassador to Poland Samvel Mkrtichyan, the head of the Azerbaijani House said on "Wnet" radio that the provocation of Armenians during a rally of Azerbaijanis in front of the Theater in Katowice was a manifestation of Armenia's aggressive and terrorist policy.
More details at the following links:
https://www.facebook.com/watch/?v=380627563116659
https://wnet.fm/2020/10/26/ambasador-armenii-nasi-przeciwnicy-robia-jedno-a-potem-przerzucaja-wine-na-druga-strone/