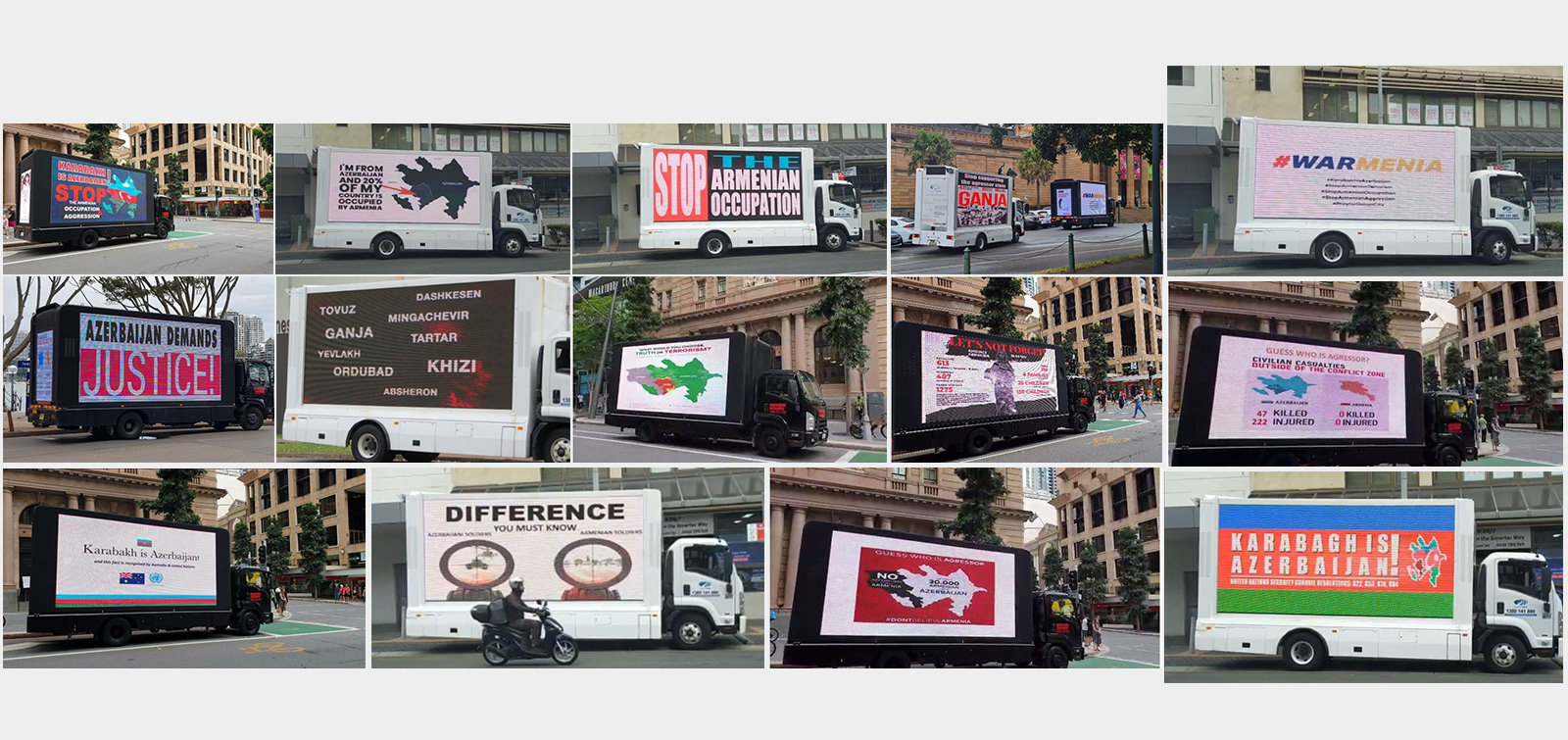 Ganja terror was protested in Sydney and Brisbane
Our compatriots living in Australia protested against the Armenian provocation and the heavy artillery shelling of the settlements densely populated by the civilian population of Azerbaijan, far from the frontline by occupying Armenian army.
Our compatriots expressed deep regret over the deaths of civilians, especially children, as a result of repeated rocket fire in Ganja. Trucks moved in Sydney and Brisbane with special electronic slides with photos and videos of babies killed as a result of the targeting of civilians by the occupying Armenian army and destroyed settlements to draw the attention of city residents to Armenian vandalism.
Along with the slogans such as "Stop Armenian occupation!", "Azerbaijan demands justice!", "We say no to terrorism!", "Karabakh is Azerbaijan!", "Stop supporting the occupying state!", the residents of the city were informed that the resolutions adopted by the UN Security Council on the immediate and unconditional liberation of the Azerbaijani lands occupied by Armenia have not yet been implemented.
It should be noted that, the trucks also made a tour in the central streets of Sydney on the day of the Armenian protest, delivering the facts about the criminal activities of the Armenian state to the attention of local residents. Although representatives of the Armenian community tried to block up the trucks, our compatriots kept their calmness and no incidents were reported.