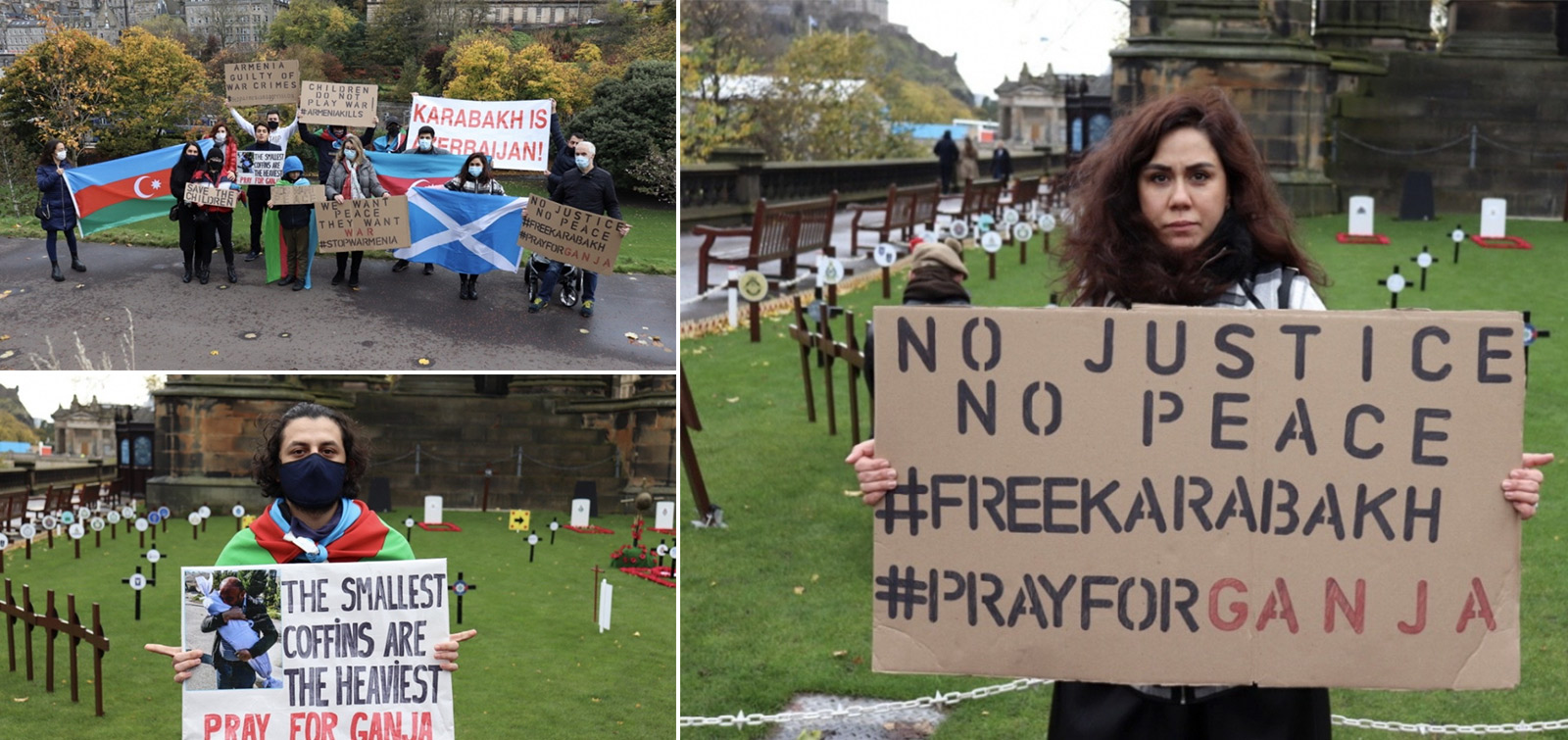 Ganja terror was condemned in Edinburgh
A group of our compatriots living in Edinburgh, Scotland, held a protest rally condemning the Ganja terror. Protesters gathered in front of the Scott monument in Edinburgh and condemned the aggressive policy of Armenia and the terror committed by the Armenian armed forces against civilians in Ganja, as well as in other cities and regions.
Diaspora activists holding the flags of Azerbaijan and Scotland tried to draw the attention of city residents to the vandalism acts committed by Armenia with posters with various slogans such as "No justice, no peace", "Karabakh is Azerbaijan!", "Stop child mortality!", "Civilians are inviolable", "Stop Armenian terror", "Do not support the occupying state".