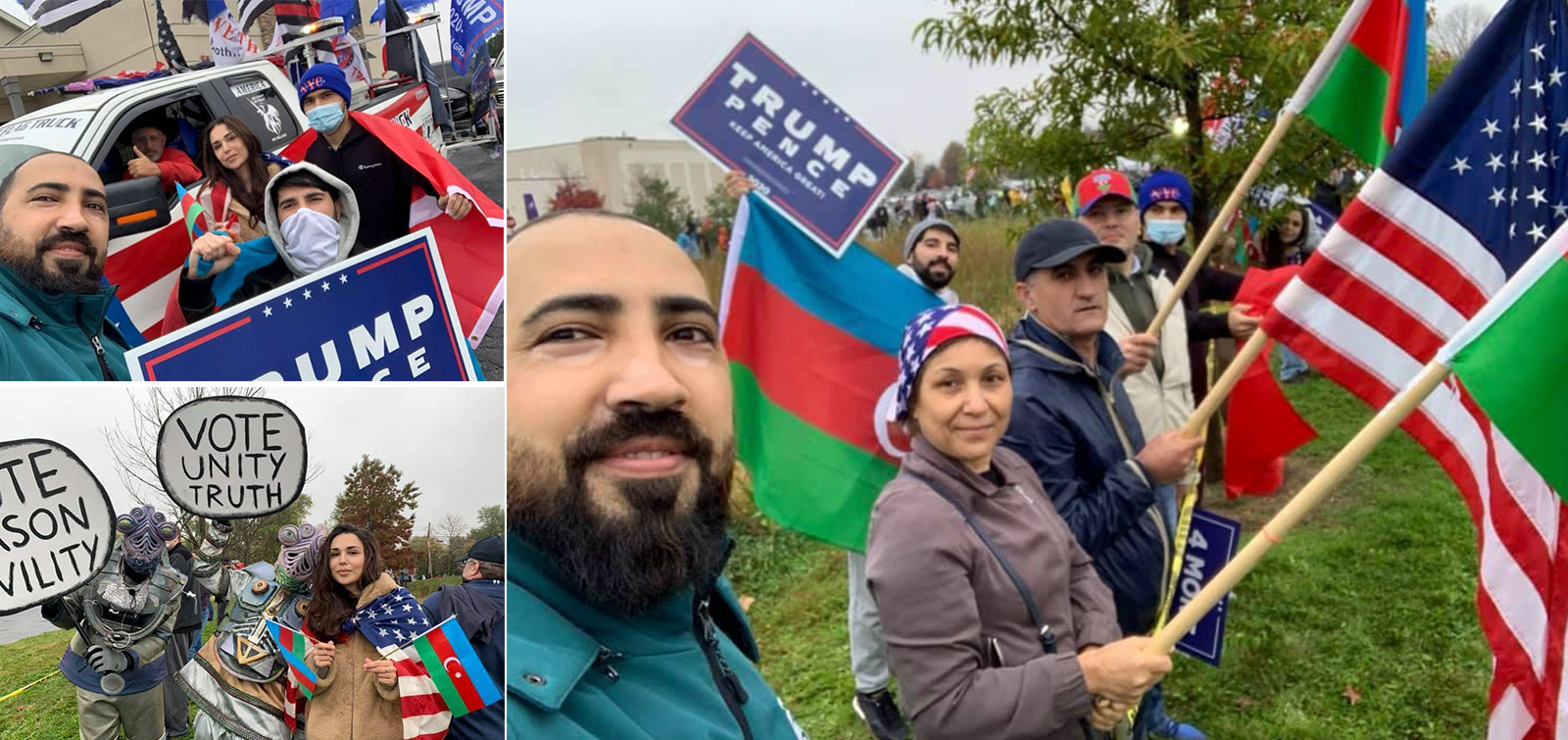 Ganja terror was protested in Donald Trump's election campaign
During the meeting of US presidential candidate Donald Trump with voters in Allentown, Pennsylvania, a group of our compatriots living in that country drew attention to the terrorist acts committed by the occupying Armenian army in Ganja and other settlements of our country.
Azerbaijanis gathered here at the initiative of the head of the Azerbaijan- New York Association Erjan Yerdalanli and with the support of Azerbaijani film director Elmar Bayramov, who lives in Pennsylvania to protest against the aggressive policy of Armenia and raised their voices in order to draw attention to the shooting of civilians in Azerbaijan and the killing of innocent babies. Our compatriots brought posters to the square and waved the tricolor flag of Azerbaijan.