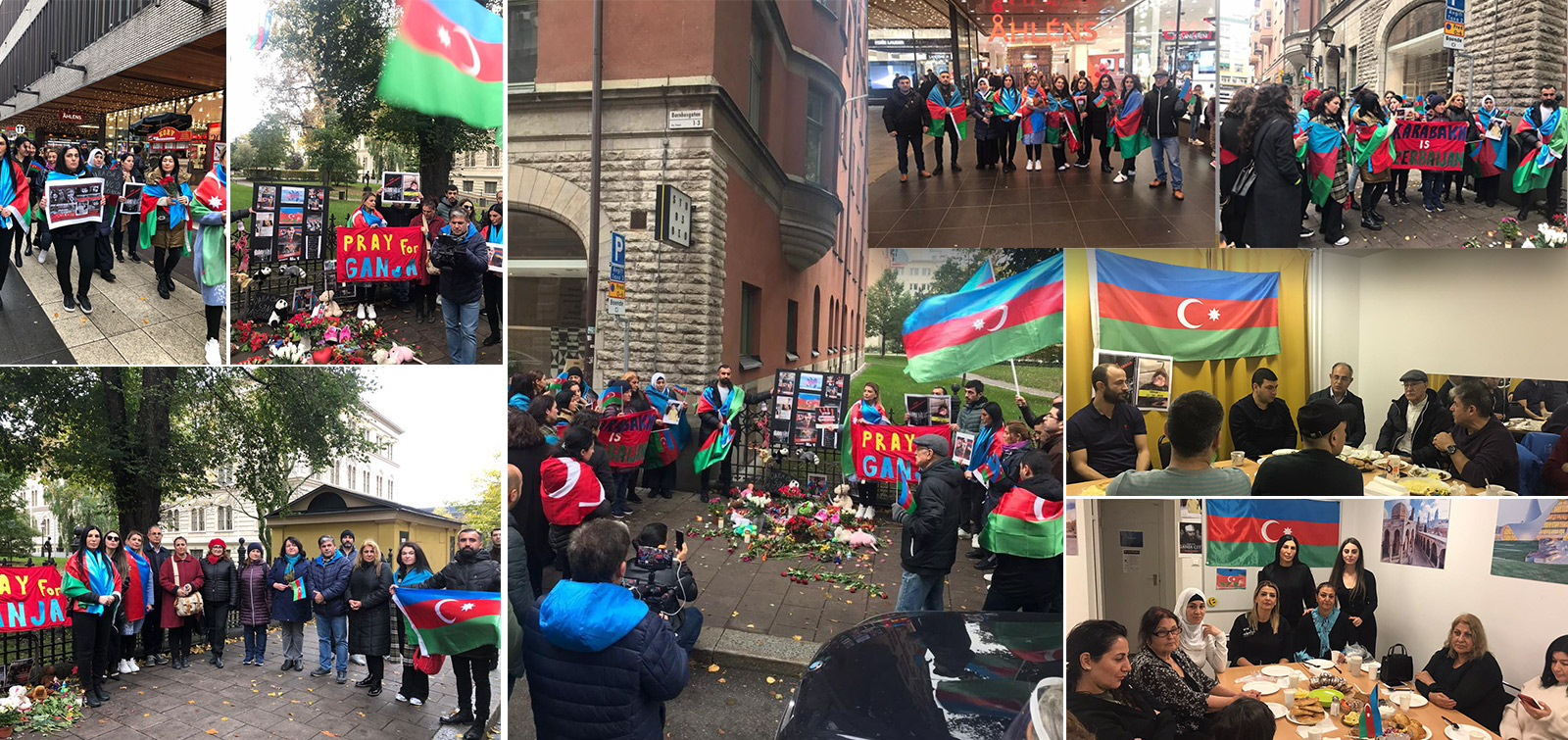 The Kingdom of Sweden has protested against the terrorist attacks to Ganja
A silent march was organized by the Union of Sweden Azerbaijanis, starting from the main center of Stockholm, T-Central (Ahleans) in protest of the terrorist attacks committed by Armenia in Ganja. During the march held with the participation of the Azerbaijani community, the protesters condemned the crimes committed against the civilian population and called on the international community to condemn the Armenian atrocities. Slogans such as "Karabakh is Azerbaijan!", "Pray for Ganja", "We say no to terrorism", "Stop Armenian aggression!", were brought to the attention.
After the rally, a memorial ceremony was held at the Karabakh school. The participants of the event commemorated the memory of our civilians killed in the terrorist acts committed by Armenia in Ganja and condemned the Armenian terror.