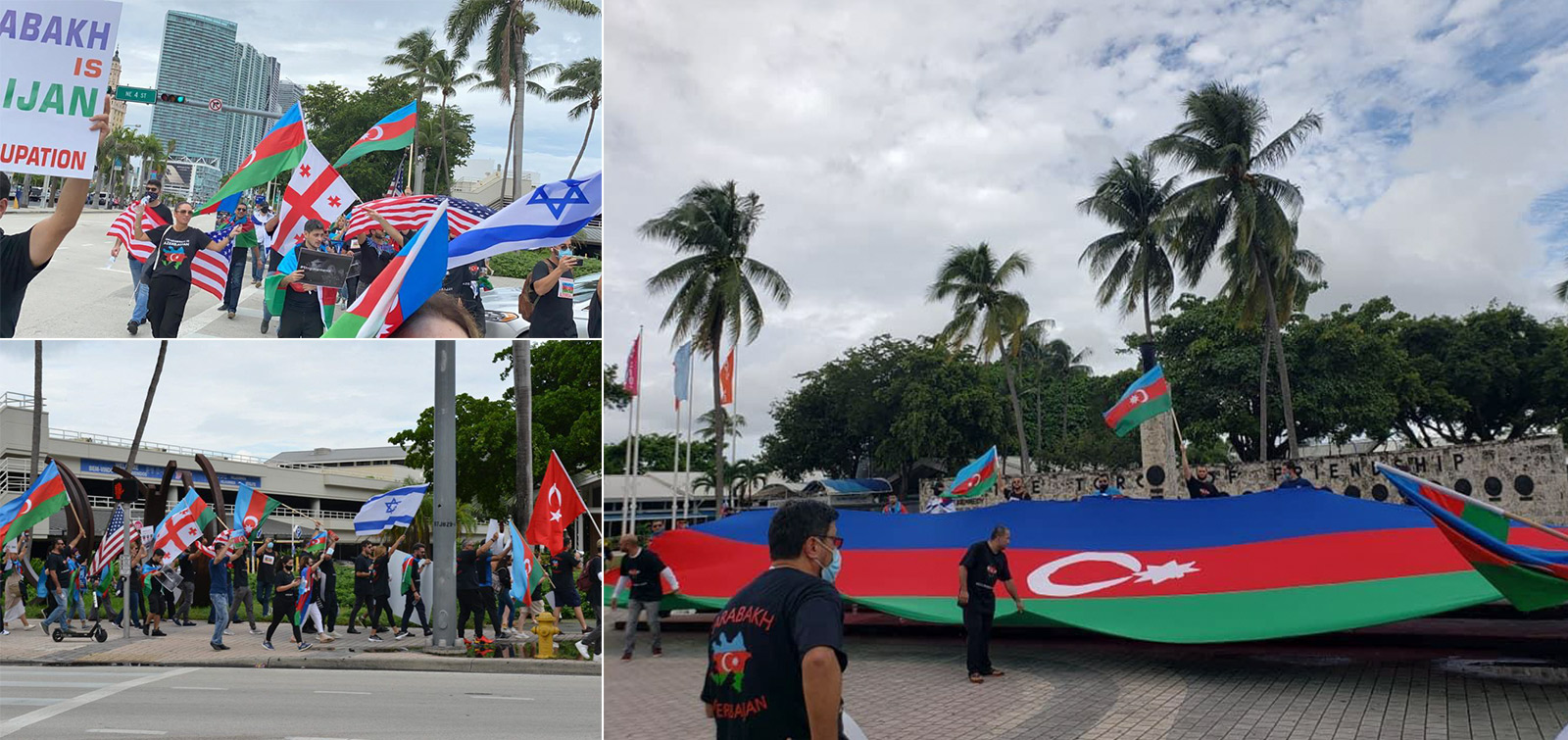 A protest rally was held in Florida against the Ganja terror of the occupying Armenian army
Florida Azerbaijani-American Cultural Association organized a protest rally in Miami. Protesters strongly condemned the terrorist acts of the occupying Armenian army in Ganja and other settlements of the country, the death of civilians, including children and women.
In addition to the Azerbaijani flag, the flags of Turkey, Georgia and Israel were waved at the action, which was also attended by the Florida Azerbaijani Community. The slogans such as "Karabakh is Azerbaijan!", "Ganja is not a frontline zone!", "Stop Armenian terrorism!", "Stop child mortality!", "We say no to terrorism!", "Do not support the occupying state!", "Stop Armenian aggression!" were chanted at the event.
It should be noted that, Azerbaijani women living in Virginia, USA sew our tricolor flag with their own hands.